Doughnut shop in YMCA won't sell doughnuts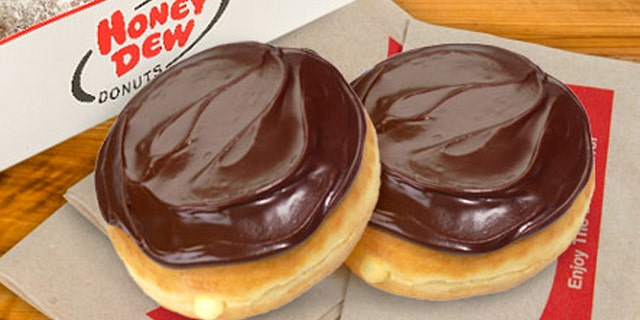 A doughnut shop chain won't be selling doughnuts at a new Massachusetts location.
Quincy's licensing board this week approved a plan for Honey Dew Donuts to open a shop inside the city's new $30 million YMCA.
Sara Trubiano, YMCA spokeswoman tells The Patriot Ledger that the elimination of the sweet treat fit with the the Y's focus on physical fitness.
"It's definitely tailored to the healthy lifestyle the Y supports," she said.
The shop will sell coffee, low-fat muffins, salads, sandwiches, yogurt, fruit cups and smoothies. All menu items must be approved by the Y.
According to Honey Dew's website, its low-fat muffins contain more calories and sugar than many of its doughnuts.
For example, its "Low Fat Blueberry Muffin" has 430 calories, while in comparison, its "Chocolate Frosted Donut" has 280 calories, its "Boston Cream Donut" has 320, plus the miniature, round "Honey Dew Drops" are 75 calories each.
Everything in moderation.