McDonald's going ecofriendly, announces plan to reduce greenhouse gas emissions by 36 percent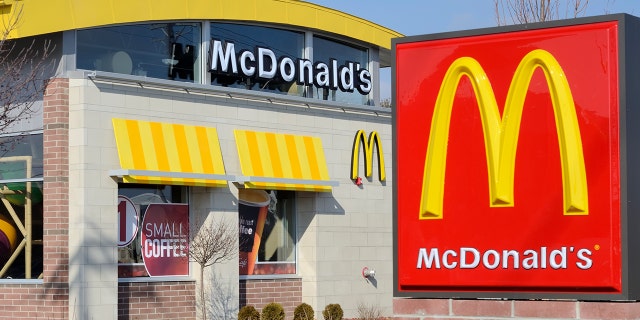 Even though McDonald's might not be the healthiest dining option, you can now feel a little bit better about eating at the fast-food restaurant.
The Golden Arches announced its plans Tuesday to go ecofriendly, laying out a strategy to reduce greenhouse gas emissions related to its restaurants and offices by 36 percent by 2030.
SILVERSEA LUXURY CRUISE SHIP CUT IN HALF FOR MASSIVE 49 FOOT EXPANSION
In doing so, the company "expects to prevent 150 million metric tons of greenhouse gas emissions from being released into the atmosphere," according to a press release.
That amount is the "equivalent of taking 32 million passenger cars off the road for an entire year or planting 3.8 billion trees and growing them for 10 years."
"To create a better future for our planet, we must all get involved. McDonald's is doing its part by setting this ambitious goal to reduce greenhouse gas emissions to address the challenge of global climate change," Steve Easterbrook, McDonald's President and CEO, said in the press release. "To meet this goal, we will source our food responsibly, promote renewable energy and use it efficiently, and reduce waste and increase recycling."
The chain plans to make improvements to areas such as LED lighting, energy efficient kitchen equipment, sustainable packaging, restaurant recycling and supporting sustainable agriculture practices. By working across the company with the thousands of franchisees, suppliers and producers, McDonald's says it plans to tackle the areas that account for the largest carbon footprint, which are beef production, restaurant energy usage and sourcing, packaging and waste, which combined account for approximately 64 percent of its global emissions.
This isn't McDonald's first time making an effort to go green. In January, the restaurant announced it would be eliminating all foam cups from the menu by the end of 2018, working toward transitioning to 'fiber-based packaging' from recycled sources by 2020, instead.
FOLLOW US ON FACEBOOK FOR MORE FOX LIFESTYLE NEWS
In early 2017, the company announced its plan to take part in two pilot programs to fund sustainably-raised beef. The first, run by the Noble Foundation, focused on the viability of sourcing sustainable beef throughout the company's supply chain. The second had the company matching a grant of $4.5 million to test new grazing processes that could result in negative carbon impacts.