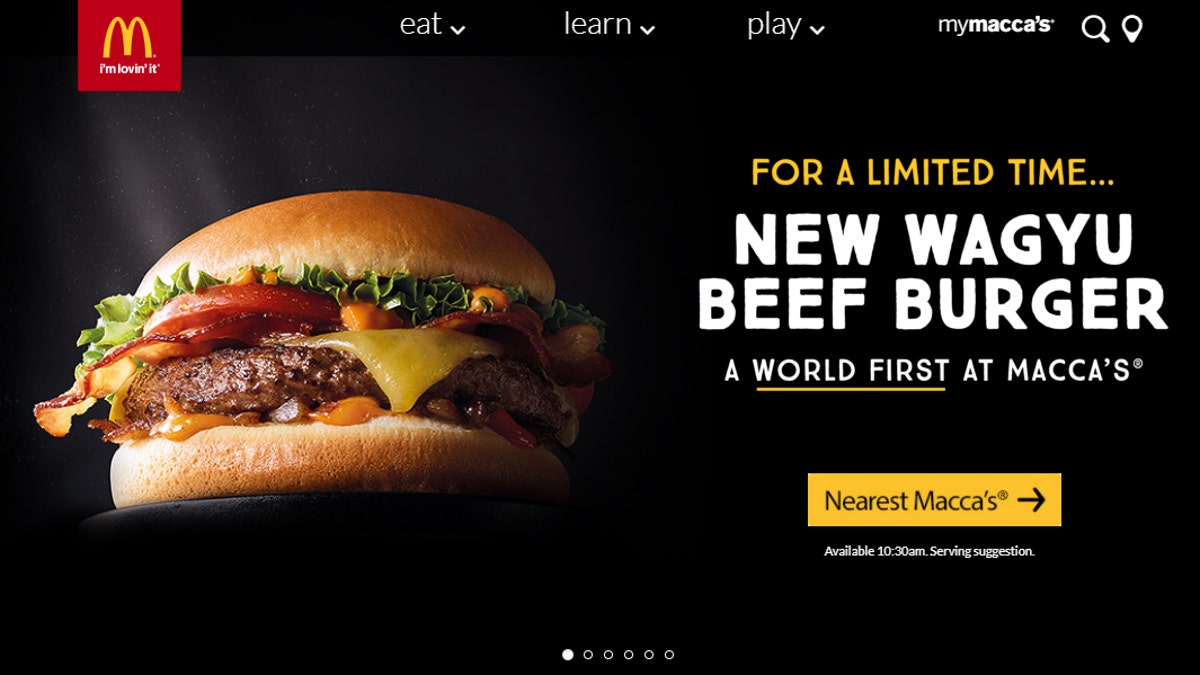 Nothing gets fast food lovers salivating like a new menu item — especially when it comes to burgers.
So when McDonald's Australia announced they were dropping a "world-first limited edition burger," social media went flippin' mad.
At about 10.30 a.m. on Wednesday (local time), restaurants across the country launched the new burger which has a recommended retail price of $10.75 AUS, or about $8.29 U.S.
PICS: MCDONALD'S CUSTOMER TURNS VIOLENT AFTER RECIEVING WRONG BREAKFAST ORDER
The new menu item includes a 100-percent Australian-bred Wagyu beef patty in between a gourmet bun (made to a new recipe), with a specially created sauce, crispy bacon strips, caramelized onion, tomato, lettuce and a slice of cheese.
The burgers, which will only be available for a limited time and while stocks last, is the first time the fast food chain has offered Wagyu beef as part of their menu.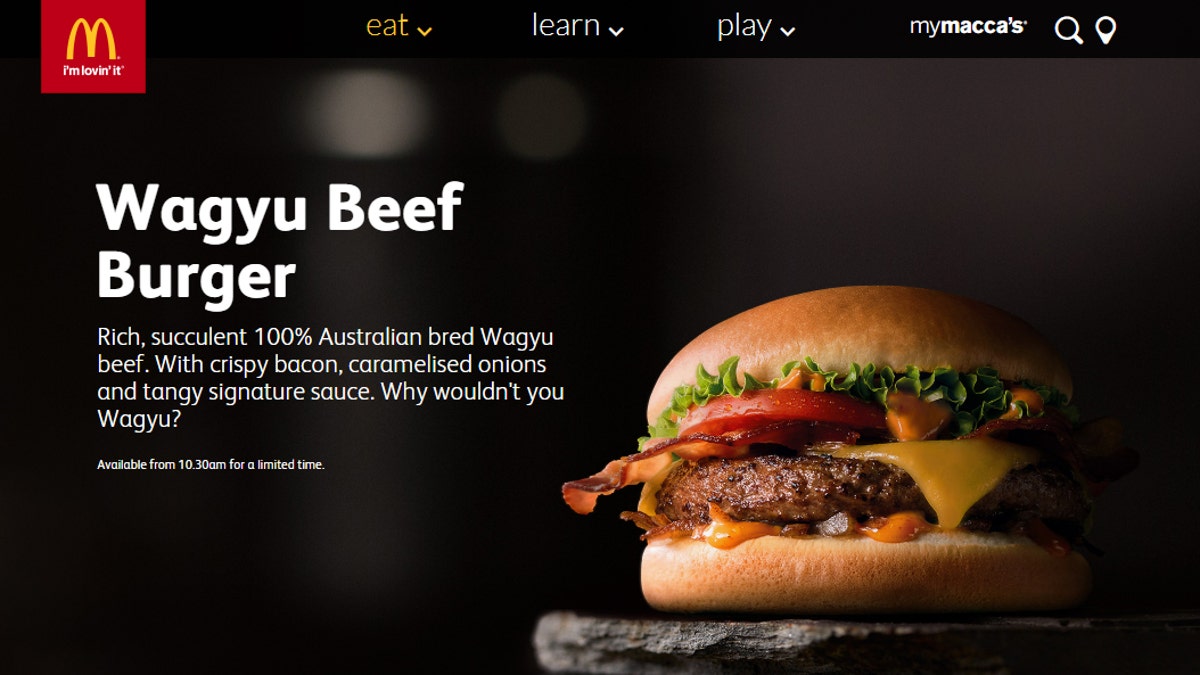 But critics haven't been kind to the new edition, with some claiming the "wagyu is dry", tastes like "cardboard," and that charging over $10 "is taking the p-ss."
ALYSSA MILANO BLASTS WENDY'S AMID FARMWORKER PROTESTS
Posting to a Facebook group called Fatties Burger Appreciation Society, which has around 10,000 followers, the new burger has left enthusiasts less than impressed.
"Patty cooked to death sometime last week and presented with unmelted cheese, tomato, bacon, a crap-ton of wilted lettuce and a smear of nondescript sauce on a dry oversized bun," one poster, David Winch, wrote on the page.
"Inferior in every way to even a McFeast ... and [charging] over a tenner is taking the p-ss."
His post, which gave the burger a rating of just one out of five, was met with comments questioning the price, and how the patty had been cooked.
"For a company knowing they need to up their game in the burger market (especially in Australia), Maccas look like they f---ed up with this one," one person posted.
"Had one earlier on the back of all the hype. Haven't had Maccas cardboard burgers for a while but thought I'd give this a shot even though I knew it was gonna be cardboard V2. It's rubbish."
"I'm having this really strange feeling of disappointment," another added.
TACO BELL TO OFFER PRE-PACKAGED TORTILLA CHIPS INSPIRED BY IS SAUCE PACKETS
On the McDonald's Australia's Facebook page, social media users were quick to call out the price tag of the new burger.
"Went to get one but not paying that much for it!" one person wrote.
"Go to a proper burger place or cafe in [Melbourne] and pay $15 with chips and salad."
But others were in favor of the new addition to the menu, saying the wagyu patty was perhaps the best they'd tried from the fast food chain.
"The meat is divine," one person said.
"Just had one for lunch … not bad at all," another added.
FOLLOW US ON FACEBOOK FOR MORE FOX LIFESTYLE NEWS
Robert Sexton, Director of Supply Chain at McDonald's Australia, said in a statement to News.com.au that the burger continues to show their support of the country's agriculture industry.
"The launch of this burger is further testament to our commitment to use local suppliers wherever possible," the statement read.
"We estimate that while this burger is on our menu, we'll purchase more than 280 metric tonnes of Wagyu beef from Queensland."
In comparison to other items on McDonald's menu, the wagyu burger will set customers back a few extra dollars per serve.
The suggested retail price for a Big Mac in Australia is $5.70 AUS (about $4.39 U.S.) and you'll be paying 10 cents more if you're after a Quarter Pounder.
The introduction of the new burger has meant McDonald's has been able to source beef from a new stream of Aussie farmers, with all the wagyu being sourced entirely in Australia.