Maryland fan's beer-chugging skills go viral on social media, lead to marriage proposals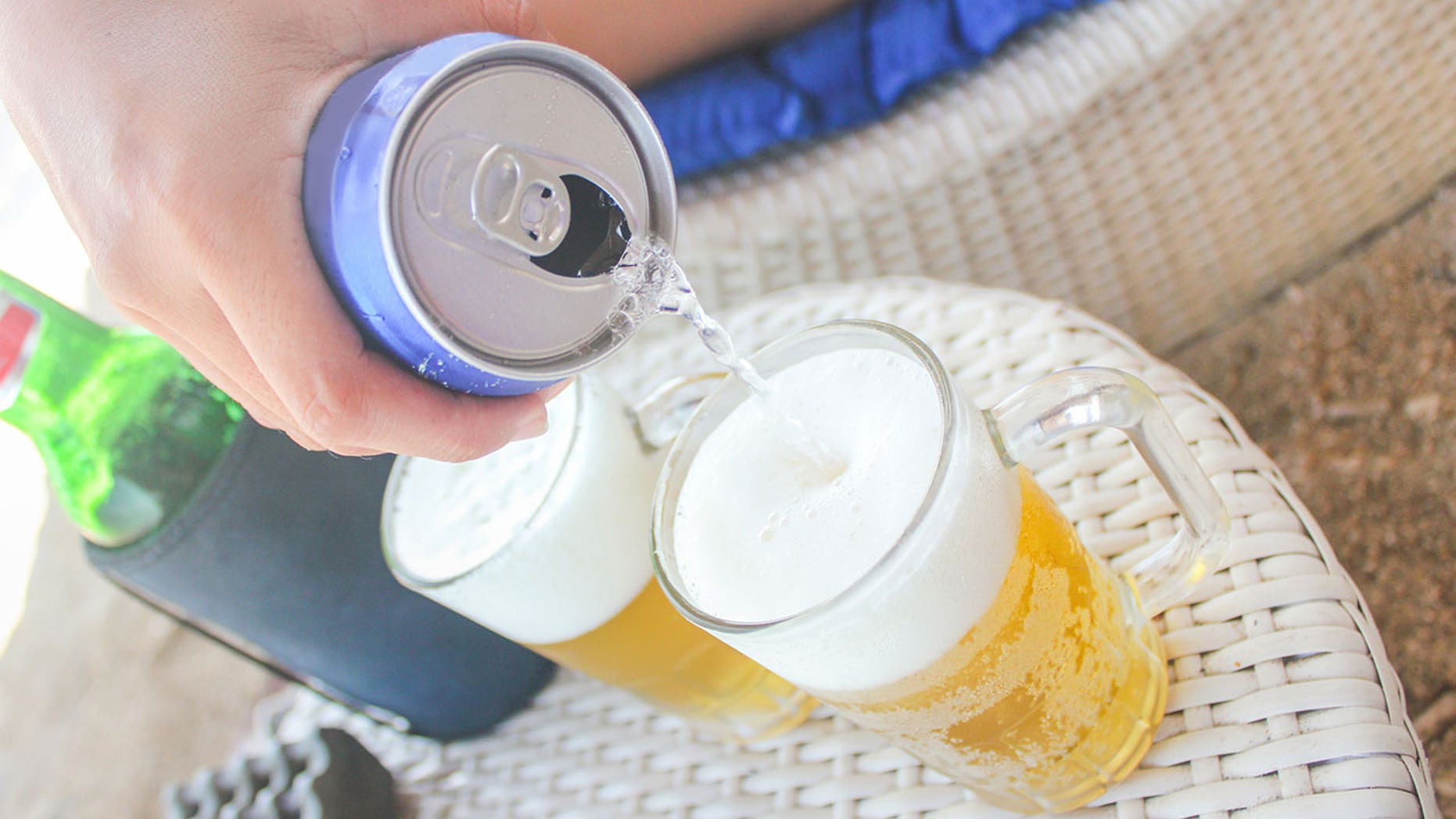 An unnamed University of Maryland fan has become an instant Internet sensation after her beer-drinking skills went viral on social media.
In a short video clip that has been shared on Twitter and Instagram — and racked up more than a million views online — the young woman can be seen catching a beer can, smashing it open on her forehead and chugging its foamy contents in one go.
YOU'VE NEVER HEARD OF THE WORLD'S MOST POPULAR BEER
She was also standing on a table in the middle of a group of other Maryland Terrapins fans, who immediately went bonkers after the woman demonstrated the trick. (WARNING: Video contains footage of one astonished youngster mouthing an expletive-laden exclamation of disbelief.)
The video also earned its very own post on Reddit, where it has garnered more than 5,000 comments from awe-struck viewers and online admirers.
"I've watched this video about 10 times now and I still can't figure out how the can actually opened, and how she doesn't have a gaping wound on her forehead," said one commenter.
FOLLOW US ON FACEBOOK FOR MORE FOX LIFESTYLE NEWS
"This lady will likely be someone's mother someday," said another. "I feel bad for that child because they will likely never be as cool as their mom."
The unidentified woman has also received at least a few marriage proposals as a result of her feat, with sports site Busted Coverage dubbing her "wifey material" and humor site TotalFratMove captioning their Instagram video with the words "Marry me" (above).
The woman in the video has yet to come forward to take credit, so status as an official student at the University of Maryland remains unclear, as does her age.
PASSENGER SPOTS BEER IN PLANE'S COCKPIT AFTER LANDING AT BRITISH AIRPORT
Meanwhile, the National Institute on Alcohol Abuse and Alcoholism describes binge-drinking and underage alcohol consumption on college campuses as "significant public health problems" in a recent report. Further, the NIAAA says that at least 60 percent of college students between the ages of 18 and 22 drink alcohol at least once a month, with around 66 percent of those engaging in binge-drinking.
It's also unclear when exactly the video was shot, though it was shared shortly before the University of Maryland faced off against the University of Central Florida on Saturday. UCF ultimately beat Maryland 38-10.