Maryland Chick-fil-A restaurant serves customer on riding lawn mower in drive-thru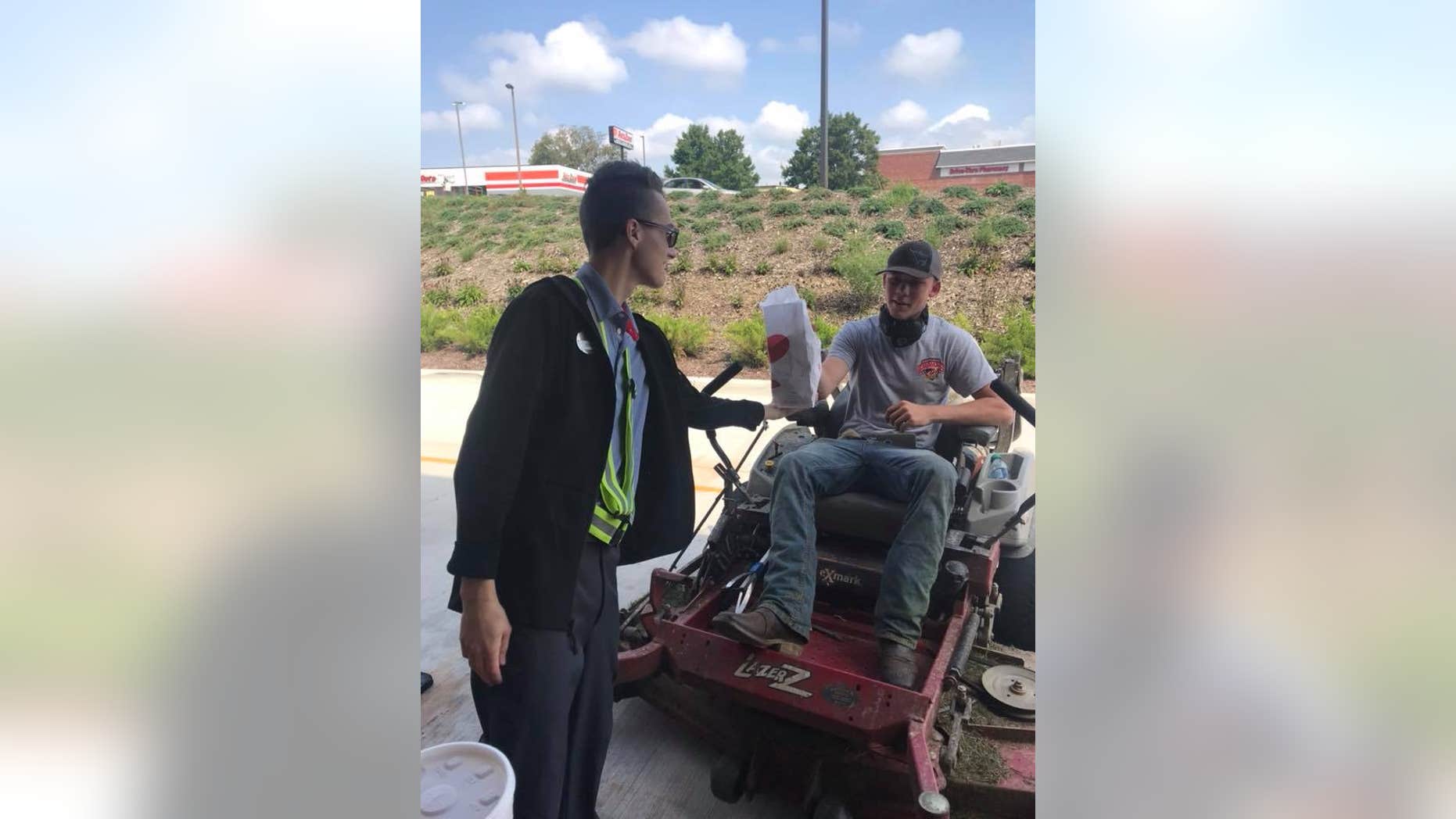 A Chick-fil-A in Maryland beefed up its customer service when a patron with an unusual mode of transportation moseyed through the drive-thru this week.
The Chick-fil-A in Frederick, Md. — located about 40 miles northwest of Washington, D.C. — shared photos on Facebook Thursday of a customer on a red riding lawn mower stopping by for some chicken. In the photos, a Chick-fil-A employee is seen outside the restaurant, handing a bag of food to the man.
"When you're really craving that classic Chick-fil-A sandwich meal!" the fast-food restaurant captioned the pictures. "Our Drive Thru team is ready to serve you!"
John Kirk, who is tagged in the photos, commented on the post, "Wow, I have been a landscaper for less than 24 hours and I'm already famous."
NORTH CAROLINA CHICK-FIL-A OPENING DINING AREA ONLY FOR FIRST RESPONDERS, EMERGENCY WORKERS: 'WE ARE SO THANKFUL'
This is just the latest example of hungry customers visiting drive-thru windows sans cars.
In May, an Illinois Taco Bell served a customer steering two horses hauling a red cart. And in February, an avid equestrian took her horse through a Pennsylvania Wendy's drive-thru for a chocolate Frosty.