Martha Stewart's favorite late night snacks are pretty unusual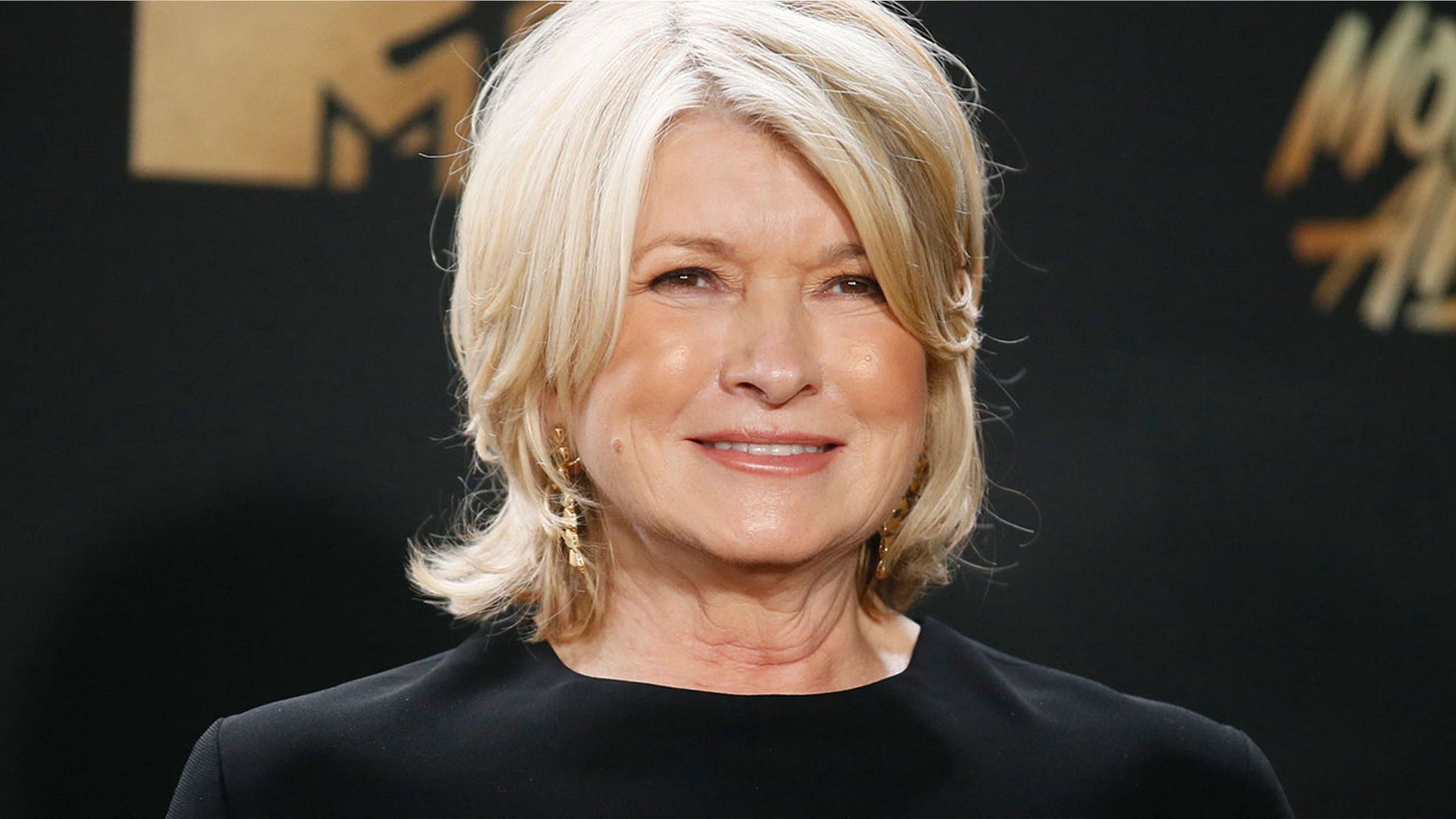 It turns out domestic diva Martha Stewart gets late night food cravings just like the rest of us.
In a recent interview with Town & Country, the "Martha and Snoop's Potluck Dinner Party" host shared some of her guilty pleasure foods-- and they aren't what you'd expect from the culinary master.
"It's a spoon of really good organic peanut butter, or a slice of American cheese from my housekeeper's drawer. I steal American slices sometimes—in the plastic, it's so horrible," Stewart told the magazine. "But it's such a good snack."
When she's not snacking on peanut butter or sneaking slices of procesed  cheese, Stewart reaches for something a little more unusual when hunger strikes.
MARTHA STEWART ADMITS TO SEXTING, FREQUENTING NUDE BEACHES ON 'ELLEN'
"I eat pickled herring as a late-night snack before I go to bed because it's savory and good. I like liverwurst, and I know how bad it is now. I love squeezing it out of the tube and just eating calves' liverwurst," she told Town & Country.
Stewart has also talked previously about her love of hot dogs, which she's been a fan of since childhood.
Growing up with humble means in New Jersey, Stewart's family didn't have much money to eat out at restaurants, but if they saved up, they would get hot dogs and hot fudge sundaes, according to Bon Appétit.
Turns out, Stewart never outgrew this childhood tradition and still finds time to indulge in a hot dog on her way home from work.
"After a long day with no dinner, sometimes I have to stop and get a hot dog," she told Bon Appétit. "I commute to Bedford [a suburb of New York City] every day, which is an hour away, so if I'm coming home from work at 11 o'clock at night, one of my drivers will bring us to Papaya King on the Upper East Side.
She added, "That's an evil thing I do."
FOLLOW US ON FACEBOOK FOR MORE FOX LIFESTYLE NEWS
So if you're Martha Stewart, how do you top your hot dog?
Sauerkraut and mustard are her go-to toppings, but Stewart created her own hot dog at Pink's in Los Angeles that features relish, onions, bacon, chopped tomatoes, sauerkraut and a drizzle of sour cream.