Martha Stewart, Emeril Lagasse, HSN in fake knives suit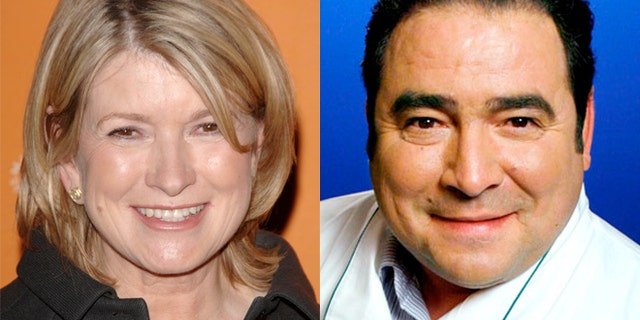 The knives are out.
A collective of German knife makers who've sued Martha Stewart, Emeril Lagasse and the Home Shopping Network for hawking counterfeit cutlery want to know why no one bothered to ask why the knives were marked "CHINA" on one side and "SOLINGEN GERMANY" on the other side.
In a revised complaint filed in the U.S. District Court for the Southern District of Florida on behalf of the Chamber of Commerce and Commerce Wuppertal-Solingen-Remscheid, a trade group which heralds from the "City of Knives," lawyers charge that the celebrity chefs and HSN knowingly promoted, advertised, and sold fake products carrying identical trademarks to the renown German group.
Like Champagne, the "Solingen" trademark signifies that products are made inside a specified area. To get the Solingen stamp, knives, scissors and kitchen cutlery must comply with "extremely high and specific standards of manufacture," the lawsuit claims. The city is world renown as place for quality knife producers, and has a reputation that dates back eight centuries, according to the complaint.
Lagasse, Stewart and the network, who were first served papers in September, admit they didn't get approval for using the "Solingen" certification mark, which is registered in both Germany and the U.S., according to documents. But they denied "any willful or intentional misconduct in connection with the accused cutlery."
The Solingen trade group is seeking up to $24 million in damages caused by the fake blades endorsed by Lagasse, sold through Stewart's merchandise empire and promoted on HSN.