Man pulls gun on McDonald's employee after being denied Egg McMuffin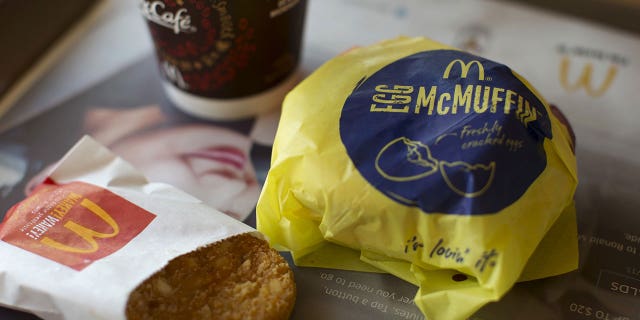 Police in Ohio are currently looking for a man who pulled a gun on a McDonald's employee after she told him he couldn't order an Egg McMuffin.
THE ONE ITEM YOU SHOULDN'T ORDER AT MCDONALD'S, ACCORDING TO AN EX-EMPLOYEE
According to police, the man pulled up to the drive-thru of a McDonald's location in Warren at approximately 3:40 a.m. on Wednesday morning, WKBN reports. He was driving a black Ford Taurus, and a friend of his was seated in the passenger seat.
The worker told police that the driver brandished his gun and called her a vulgar name after she told him the restaurant wasn't serving Egg McMuffins at that time. He then cursed at her again before speeding away.
The suspect and his friend appeared to be around 20 years old, she added.
Police and McDonald's management are currently reviewing surveillance footage from the restaurant in the hopes of identifying the suspects.
FOLLOW US ON FACEBOOK FOR MORE FOX LIFESTYLE NEWS
The Associated Press contributed to this report.