Little Caesars restaurant closed for mouse droppings baked into pizza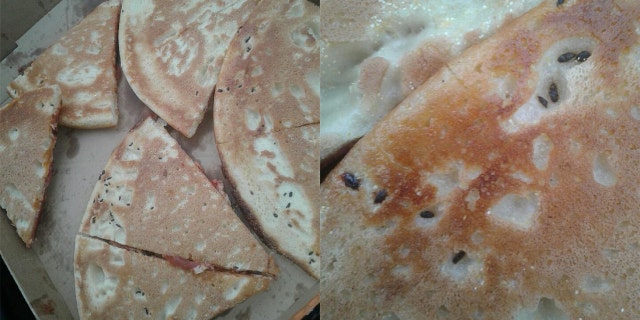 A Little Caesars in Indianapolis, IN, was shut down by health inspectors Tuesday morning after a couple found rodent feces baked into the crust of their pizza.
Johnathan McNeil said he and his girlfriend bought the pizza from the chain restaurant and left. Once they started driving home, his girlfriend noticed something was wrong.
"She looked at the pizza and realized there was like doo-doo looking stuff on the pizza," McNeil said to FOX 59.
RODENT FECES FALL FROM CEILING AT MALL FOOD COURT, DINERS CLAIM
McNeil said they turned around and went back to the restaurant for an explanation, but the employees claimed to not know what it was.
"All of them were looking at my pizza dumbfounded as if they didn't know what's going on," said McNeil, "I said 'That's mouse doo-doo on the bottom of my pizza.'"
He called the Indianapolis Metropolitan Police Department, and contacted the Marion County Health Department upon police suggestion.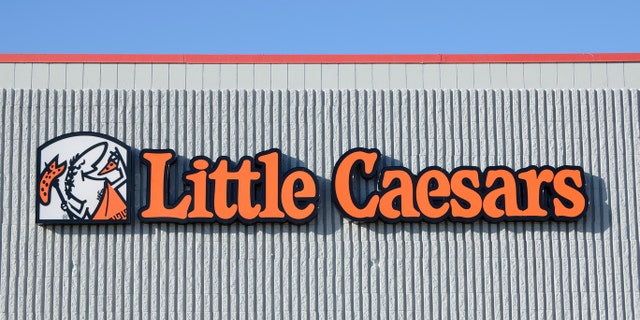 Once the health inspector arrived, an emergency inspection was conducted, resulting in the closure of the restaurant.
"We did find that there were rodent droppings and violations that warranted us doing a license suspension," said Janelle Kaufman with the Marion County Health Department to FOX 59.
The Little Caesars pizza restaurant had been dealing with a mouse issue since August 2017, FOX 59 reports. The restaurant had been cited four times since the summer for mice-related problems, but was never closed. Before the restaurant was given an all-clear in October, it had received seven violations in 2017 alone, according to the Public Health Department's website.
FOLLOW US ON FACEBOOK FOR MORE FOX LIFESTYLE NEWS
McNeil hopes others don't suffer the same fate as he and his girlfriend.
"I just want people to check their food and be very cautious about what they're eating," said McNeil.
The pizza chain was re-opened Wednesday morning after a follow-up inspection. Little Caesars released a statement about the matter:
"Little Caesars takes great measures to ensure its products are high quality. We were notified of the situation at one of our independently owned and operated franchise locations. The store was immediately closed, thoroughly cleaned and the franchisee requested a health department reinspection. The store has reopened with approval from the health department."
"They cooperated with us, they worked with us…they cleaned everything they needed to do," said Kaufman to FOX 59.