Listing ingredients on wine labels would lead to better quality, critic argues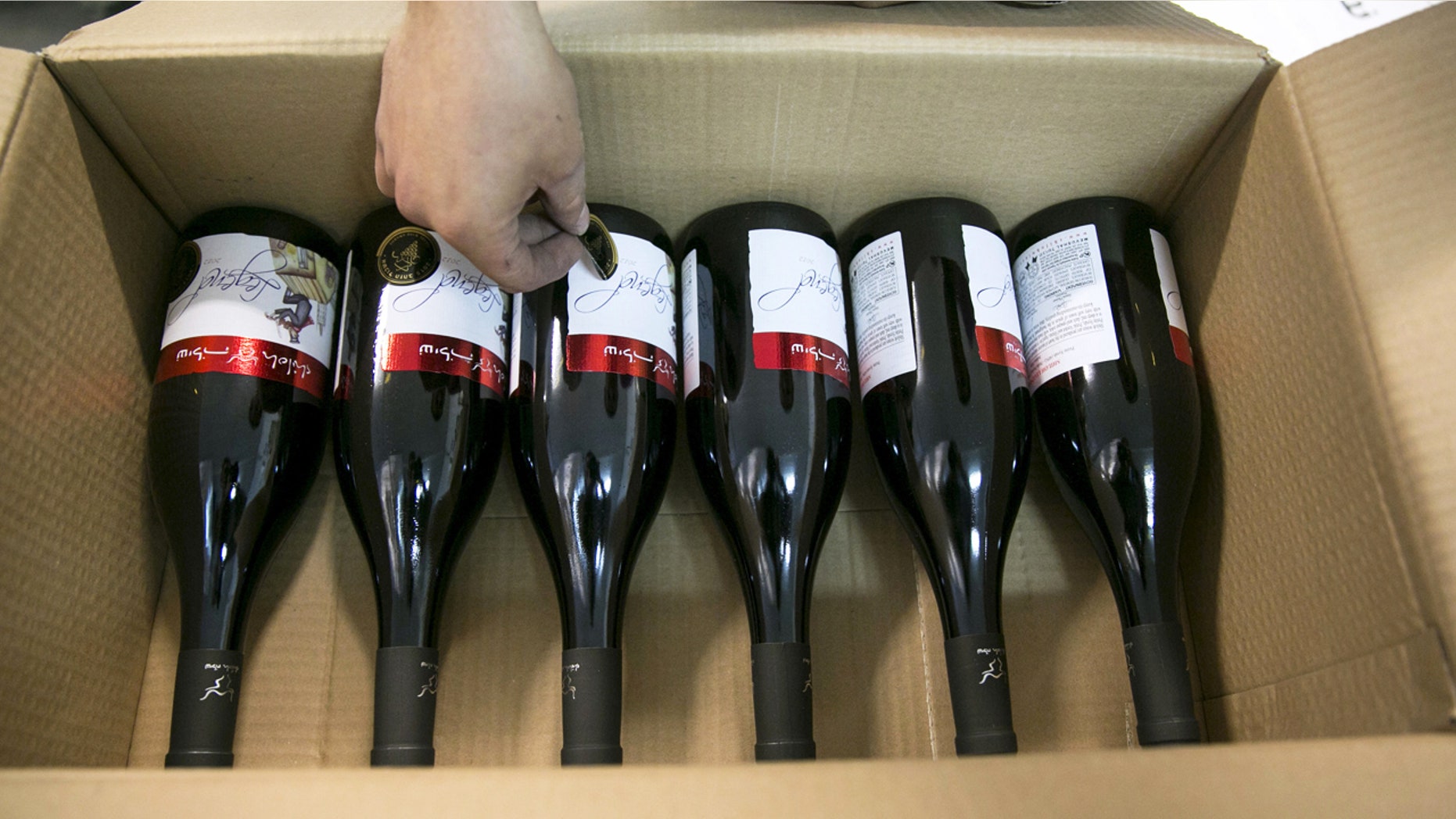 Do you want to know exactly what's in that glass of Pinot Noir?
According to a prominent wine critic, you should, because it will lead to improved quality throughout the wine industry.
New York Times wine critic Eric Asimov is claiming that wine drinkers in the U.S. should be afforded the opportunity to know the ingredients in a bottle of wine-- just like they do with the food they purchase at most stores.
Knowing what's in the bottle, Asimov said, would enable consumers to make more informed choices and it would prompt the industry to change the way they produce their product.
According to Asimov, when it comes to food "with comprehensive labeling, those who want to avoid artificial or suspect ingredients have the opportunity to do so. They should have the same opportunity with wine."
"And you can bet that once people begin to ask questions about the ingredients and processes involved in making wine, the industry will begin to cater more to this growing group of educated consumers," he stated earlier this month. 
But the move to include more specific ingredient information in wine bottles-- much like the debate on whether nutrition labels should appear on other alcoholic beverages-- won't be met without some resistance from certain producers.
According to The Drinks Business, some winemakers argue that ingredients currently used to make wine could wind up being misinterpreted and inadvertently become the center of controversy.
But even some sommeliers agree with Asimov, despite the potential for consumers misunderstanding exactly what's in their bottle.
"I definitely think wineries should be more forthcoming about the contents of their wines," Stephanie Miskew of The Glamorous Gourmet told Fox News. "While many consumers think there's only fermented grapes in their favorite bottle, there's actually over 60 additives approved for use in wine production and a variety of other industrial processes approved for making it.
Noting that the debate on wine labeling has been swirling for decades, Miskew noted that wine is very similar to food in that it can be either mass produced, or made in a more eco-friendly and quality conscious manner. As time progresses, more educated consumers will likely want more access to information regarding how products they consume are made.
FOLLOW US ON FACEBOOK FOR MORE FOX LIFESTYLE NEWS
Thinking outside the box may be helpful, the sommelier notes.
"Whether the information is provided on the actual label or on the brand's website, I think it should be made available to those who care to read it," says Miskew.
Asimov also urged imbibers to change their way of thinking in regard to wine consumption. Instead, he wrote, wine should be viewed less as just another form of alcohol and more as a food group.
"Thinking about wine in the same way," he wrote, "is a significant first step toward improving the quality of the wine you drink and the pleasure you take in it."