KFC offers free chicken picnic for huge chicken bucket tenants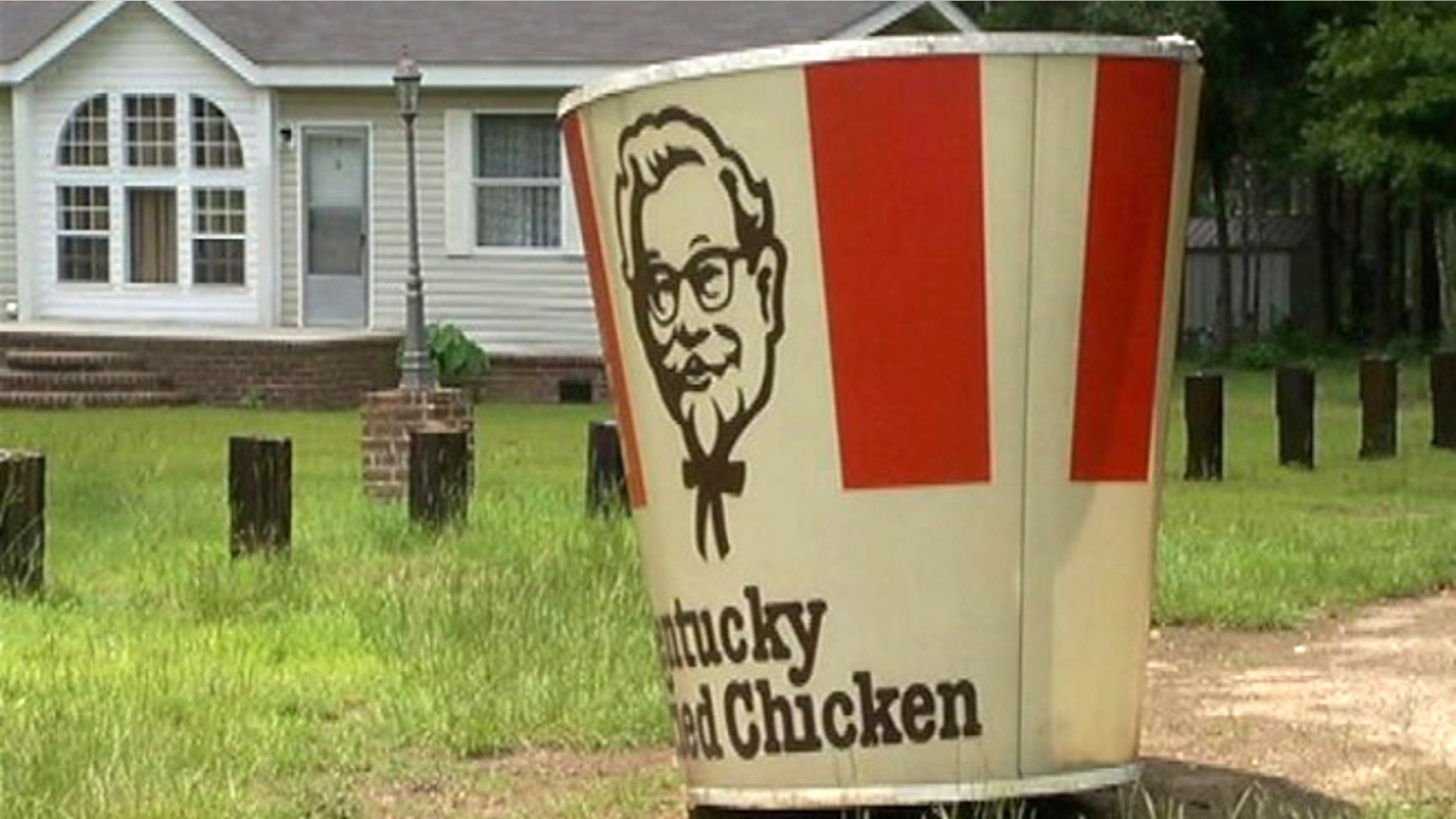 You may have heard about that Georgia family who walked out of their house to find a gigantic Kentucky Fried Chicken bucket sitting on their front lawn.
Now, the family is in for another surprise.  KFC is offering the family a free fried chicken picnic to go with that bucket.
"KFC has offered to cater a picnic for Ms. Headrick, her family and friends to celebrate the coolest lawn art in Waynesboro. It would be fun to enjoy a KFC meal in the shadow of a giant KFC bucket," KFC spokesman Rick Maynard told FoxNews.com.
Georgia resident Aleena Headrick discovered the 7-foot-tall bucket, which mysteriously appeared on her property last Thursday, according to Fox's KTVI.  Ultimately, it was revealed that her landlord, who collects signs, put the bucket there without telling her.
The bucket, with the Kentucky Fried Chicken logo --as opposed to simply KFC -- is about 30 to 40 years old and is a collectors item. The landlord says the giant bucket will stay on the property, which Headrick says is fine by her.  Already it has become a tourist attraction, with people stopping to take pictures with it.
Maynard said Headrick hasn't yet accepted KFC's offer, but expects that she will.
"After all, the only thing better than a KFC picnic is a free KFC picnic," said Maynard. "They already have the bucket, so we think they deserve the chicken to go with it."