KFC Japan selling fried chicken-flavored chips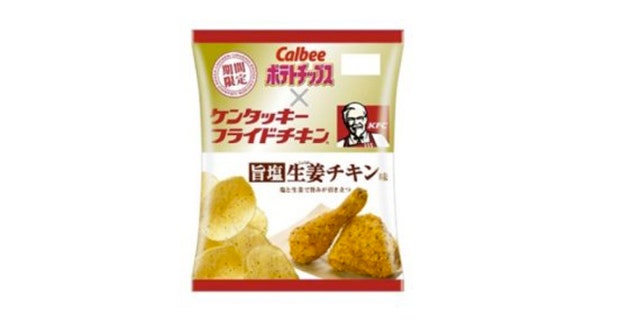 Potato chips may have just reached a whole new level of finger-licking good.
According to Foodbeast, KFC Japan is selling Garlic Salt Chicken Potato Chips at convenience stores nationwide. KFC Japan teamed up with Calbee, a company that is known for its shrimp-flavored chips, to create this new snack.
Possibly the best part about this new product is that each bag comes with a coupon for Ginger Salt Chicken that you can redeem at KFC. And, according to Tokyo Walker, the chips are likely cost less than 150 yen ($1.90) a bag.
Click here to see other unusual snacks that are big overseas