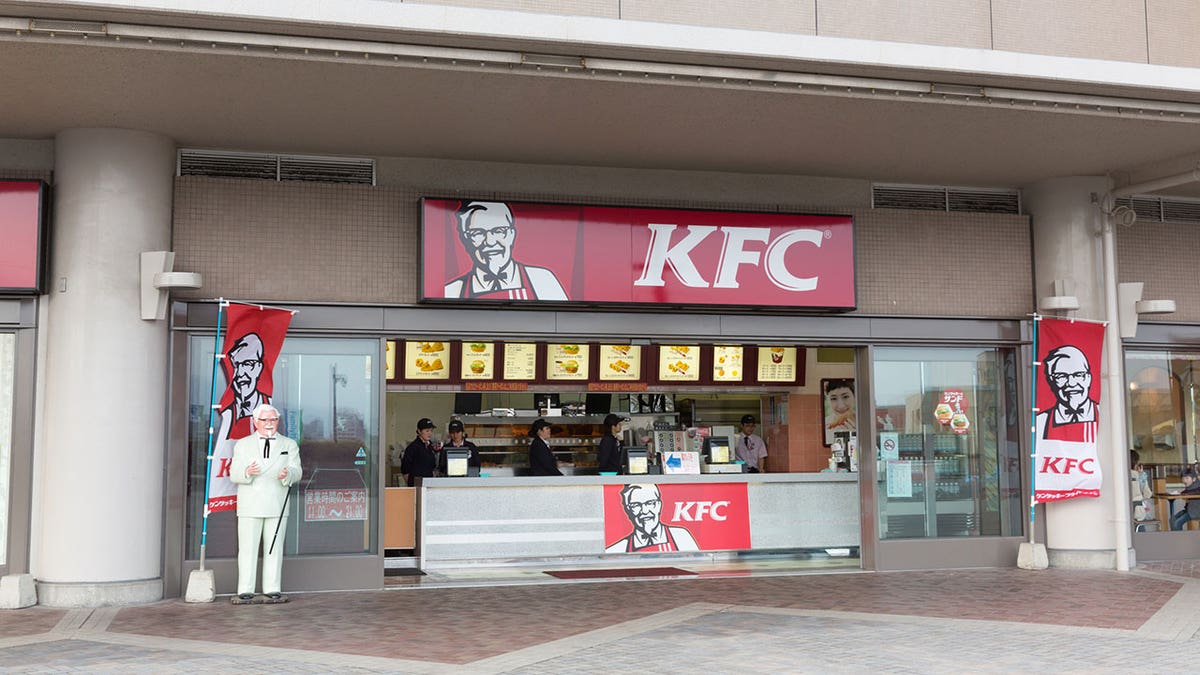 Ever the innovators, KFC Japan has introduced an all-new item that customers probably weren't sure they even wanted in the first place.
KFC OPENS 'TINY KFC' RESTAURANT IN OREGON FOR ONE DAY ONLY
Following such inventions as chicken-flavored nail polish and "finger sleeves" to protect customers' hands, KFC Japan has debuted a "low-smell" version of its signature fried chicken, according to Sora News 24.
The chain's new "Fried Chicken Home Type" was reportedly created to cater specifically to Japanese train passengers who wish to enjoy KFC's chicken on their commute, but would rather refrain from disturbing their fellow riders with the smell of their deep-fried meal.
It will only be available through the end of the year, possibly to coincide with the Japanese trend of consuming KFC on Christmas Day — a practice that grew in popularity after a KFC Japan launched its successful "Kentucky for Christmas" marketing campaign in 1974.
FOLLOW US ON FACEBOOK FOR MORE FOX LIFESTYLE NEWS
Taste-testers for Sora News 24 confirmed that the low-smell chicken has only a faint scent, which KFC Japan reportedly achieves through a special cooking process. However, the site claims it re-gains some of its signature scent when microwaved.
For now, the "Fried Chicken Home Type" is only available at one location in Tokyo's Shinjuku Station, which is known as KFC Station. Two pieces of the chicken cost around 500 yen, or about $4.50.
MCDONALD'S, KFC, AND OREOS FROM UNOPENED PACKAGES: PRESIDENT TRUMP'S FAST FOOD HABITS REVEALED