Kal Penn donating $25,000 from cooking competition prize money to Palestinian refugees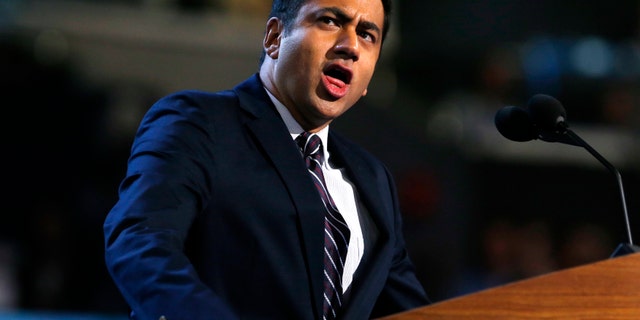 Kal Penn may be best known for his role as a geeky stoner in the "Harold & Kumar" movie franchise. But it turns out the actor and former White House staffer is also a whiz in the kitchen.
Penn walked away with $25,000 after besting actress Cheryl Hines in the finale on the latest season of "MasterChef Celebrity Showdown."
His final dish? A beer-marinated halibut paired with citrus coleslaw and chipotle-beer aioli that wowed judge Gordon Ramsay.
Now, Penn plans to use the money to help others and tweeted that he will be donating his hard-earned winnings to Palestinian refugees.
The show challenges celebrities to cook meals of varying difficulty with the opportunity to win donations for their non-profits of choice. Penn chose the United Nations Relief and Works Agency for Palestine Refugees in the Near East (UNRWA).
"Only in America can a guy make tacos on FOX TV, almost lose an eye, & win $25,000 to support refugees," Penn said on Twitter.
"We are so fortunate as Americans to live in a country as prosperous as ours."
Hines, Penn's final competitor on the show, nearly poked his eye out with a pair of serrated metal tongs while trying to sneak up behind Penn as a joke. The show's medic quickly attended to Penn's eye and he was deemed fit to continue slicing and dicing.
GORDON RAMSAY'S DAUGHTER LANDS MAJOR COOKBOOK DEAL
Penn explained his charitable contribution in a lengthier note saying, "Much of our own media attention is focused away from the human stories of children and families who are suffering due to displacement against the rule of international law, terrorism, and violence from so many sides."
According to the official UNRWA website, its mission is "to promote a life of dignity and human development for Palestine refugees by informing the American public about UNRWA's work and generating support for its programs through fundraising, education, and advocacy."
FOR THE LATEST FOOD FEATURES FOLLOW FOX LIFESTYLE ON FACEBOOK
On Twitter, Penn referenced Secretary John Kerry's Dec. 28 speech highlighting the need for more assistance in the region and urged his followers to help support displaced individuals.