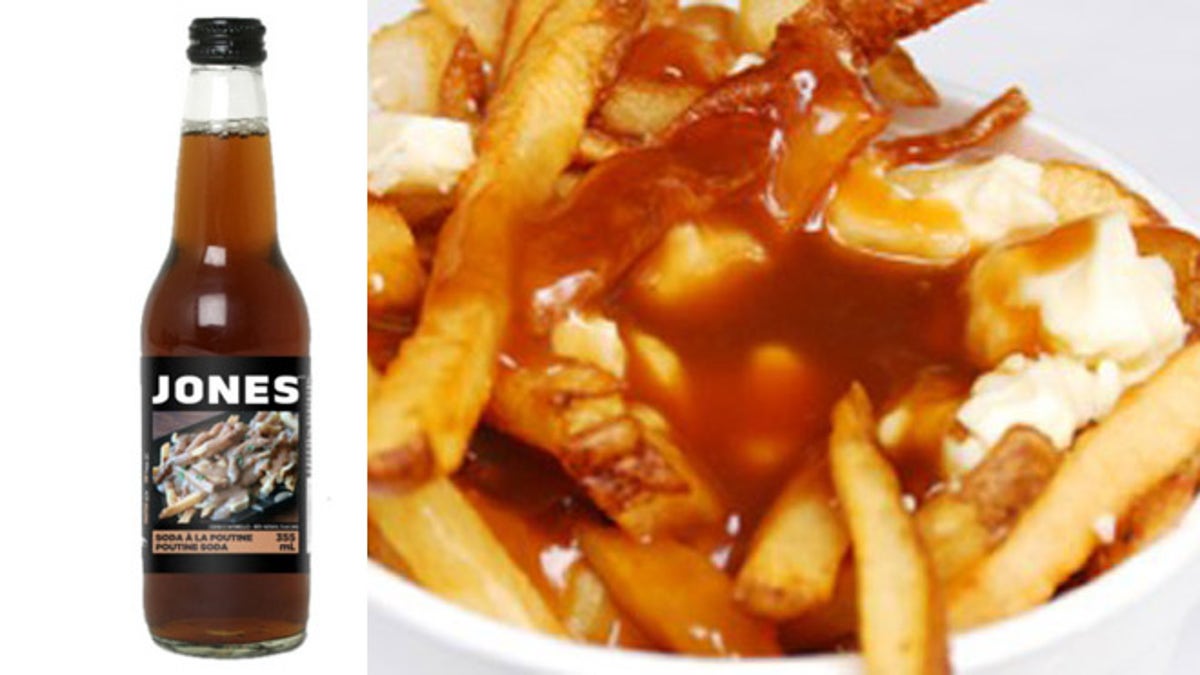 Mmm...bubbly, drinkable, gravy, cheese fries.
This week, Jones Soda announced the company will add poutine-flavored pop to its already weird array of flavors, which include turkey and bacon.
"With continued requests for these past flavors and calls to keep coming out with more, we decided to create this new, unique flavor as a nod to our Canadian heritage," said Andrew Baumann, Jones Soda's marketing and social media manager.
Poutine, a quintessential Canadian dish, is made from French fries, brown gravy, and cheese curds.
"We believe we've developed the perfect liquid version of this undisputedly Canadian delicacy," Baumann continued.
The soda with be released as a special, limited edition flavor and will be available exclusively in the company's Canadian markets. The idea is that the soda will pay tribute to the dish's Canadian heritage, most notably in Quebec, where Poutine was invented in the 1950s.
The beverage is currently available in select regions of Canada, including Quebec, Ontario and Vancouver.