Joey Chestnut, Miki Sudo win Nathan's Hot Dog Eating Contest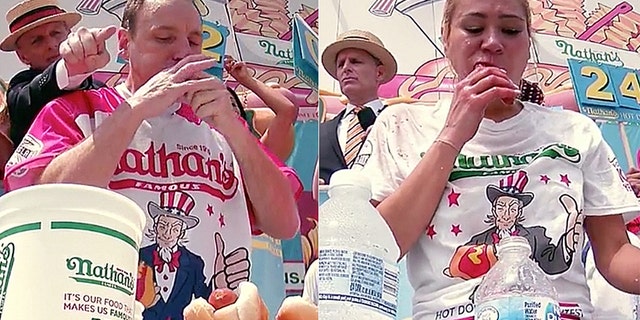 It's frankly amazing.
Chowdown champions faced off Wednesday at Nathan's Famous July Fourth hot dog eating contest at New York's Coney Island boardwalk.
Ten-time victor Joey "Jaws" Chestnut confronted 20 others to defend his title, winning the coveted Mustard Belt in the men's competition by eating a personal record of 74 hot dogs.
It was initially reported that Chestnut ate 64 hot dogs, but according to ESPN reporter Darren Rovell, the counter missed a plate.
5 UNEXPECTED FOURTH OF JULY HOT DOG RECIPES
He set the record last year by downing 72 frankfurters and buns in 10 minutes.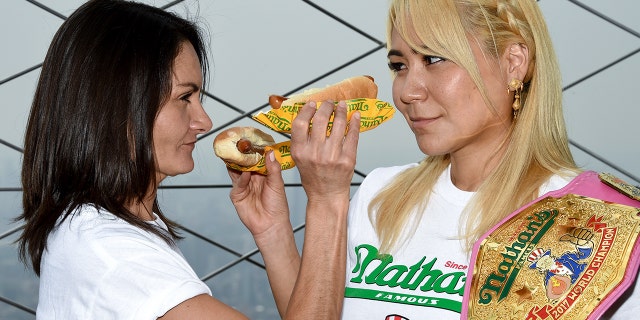 In the women's competition, Miki Sudo beat out 19 others, including record-holder Sonya "The Black Widow" Thomas, eating 37 hot dogs in 10 minutes.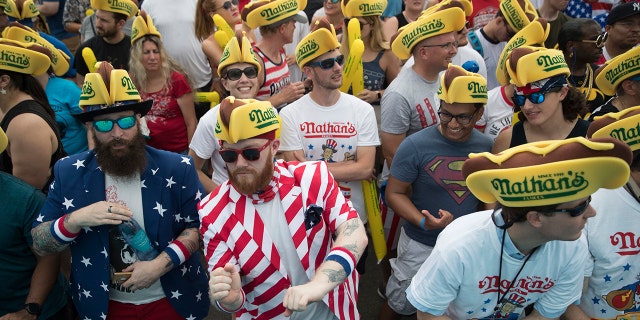 Last year, Sudo downed 41 franks and buns. Thomas' record is 45, but she managed only 30 last year.
The event attracts thousands of in-person spectators and is televised on ESPN.
FOLLOW US ON FACEBOOK FOR MORE FOX LIFESTYLE NEWS
Last year, animal rights activists tried to unfold a banner amid the crowd. Five protesters were taken into custody for questioning and released.
The Associated Press contributed to this report.