Joanna Gaines reveals what she always keeps in the fridge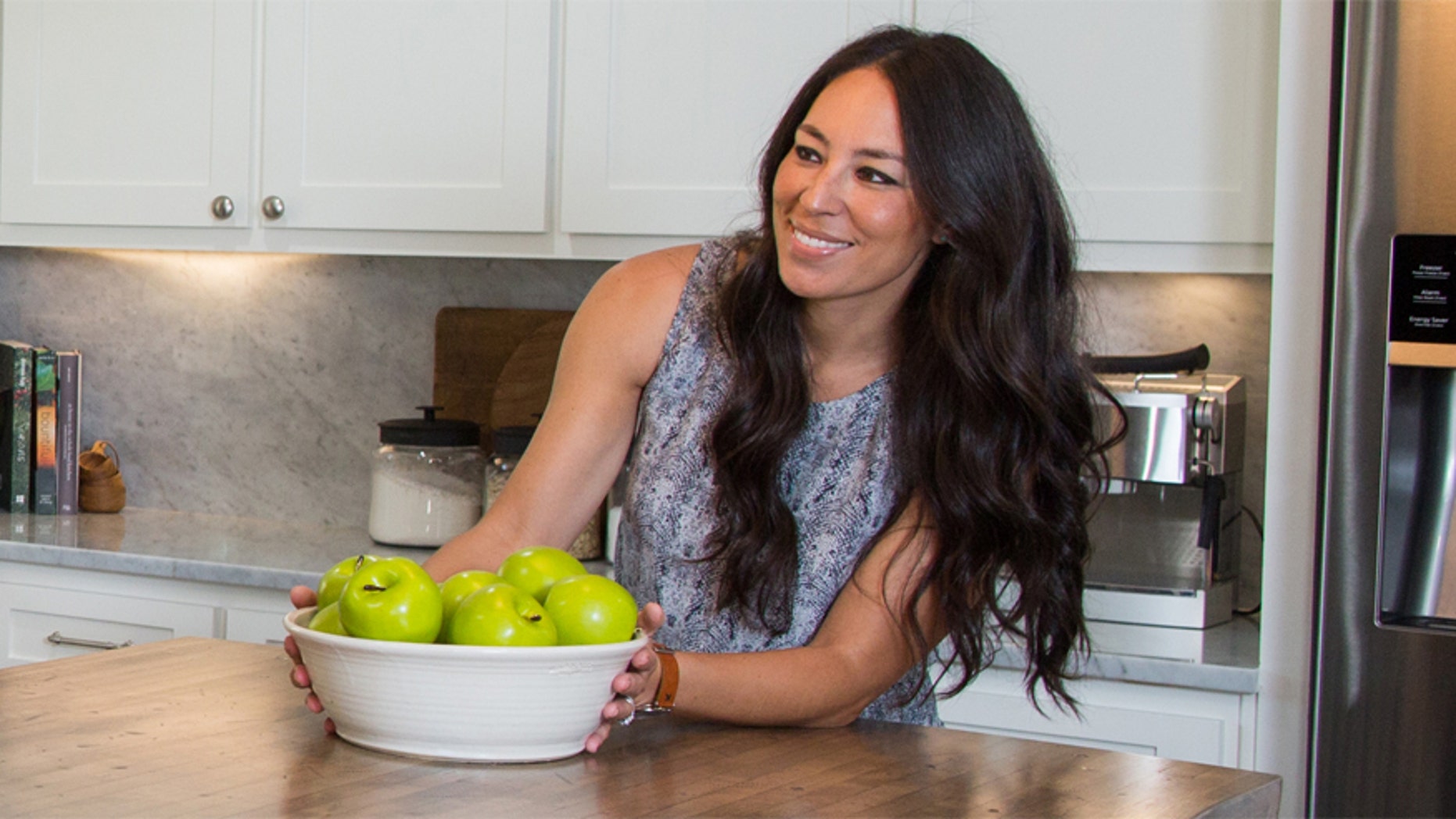 From managing her booming Magnolia brand to her busy household, Joanna Gaines has no time for mistakes in the kitchen, making the "Fixer Upper" star's recent revelation of her culinary essentials all the more intriguing.
"I always have milk. I always have buttermilk, butter, eggs, bacon for Chip and the boys, and then I always love having a spring salad mix," the soon-to-be mother of five told Food & Wine in an April 24 interview promoting her highly anticipated cookbook, "Magnolia Table."
MCDONALD'S NEW RESTAURANT WILL FEATURE FOOD FROM AROUND THE WORLD
The news comes as no surprise to Gaines' loyal fans, whose mouths have been watering for the supermom's recipes for classics such as chocolate chip cookies, lemon pie, French toast, quiche and mac and cheese ever since "Fixer Upper" first hit airwaves. Later in the interview, the 40-year-old design maven also divulged her favorite dishes to serve at a dinner party.
"I like to serve a casserole, but I also love appetizers. I love when my family and friends come and gather around the island, and they're eating dips. That's fun for conversation, while I'm finishing dinner," she said. "Casseroles are nice because they feed a lot of people. I like artichoke dip, queso, guacamole—anything that you can dip a chip in, that's me."
Gaines added that her kids Drake, 13, Ella Rose, 11, Duke, 9 and Emmy Kay, 8, like to help her make "anything with dough" as "they love rolling and cutting things out."
"Cinnamon rolls — I love making cinnamon rolls and the Syrian doughnuts that are in the book," Gaines said. "I made chicken potpie yesterday and they love to peel potatoes, so they peel the potatoes for me."
POPE FRANCIS GAVE OUT FREE ICE CREAM IN ROME FOR SAINT GEORGE'S DAY
As the family of six prepares to welcome a new baby boy, Gaines said that her four youngsters are getting a kick of her pregnancy cravings for all things sugary and sweet.
"My kids are loving life right now because normally we're pretty strict about what we eat in the mornings, and now they're eating all this really sugary cereal," she joked.