Jessica Biel's Au Fudge restaurant sued for allegedly withholding tips from employees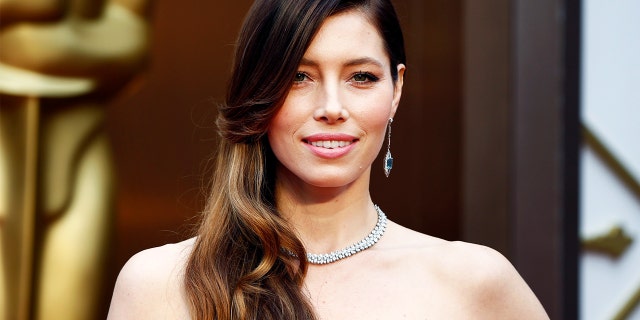 Jessica Biel and her business partners at Au Fudge restaurant are being sued for allegedly withholding nearly half a million dollars in tips from employees.
According to a lawsuit filed Wednesday, the Los Angeles-based kid-friendly restaurant reportedly makes the majority of its money by hosting private events and "buyouts" where customers are automatically charged a 22 percent gratuity, The Blast reports.
The nine former employees who are suing Biel and the other co-owners — Jon Rollo, Estee Stanley, Monica Saunders-Weinberg, Joey Gonzalez and Kim Muller — claim they never received any of that money.
WOMAN SUING STARBUCKS CLAIMS HOT TEA KILLED HER DOG, SCALDED HER
"Plaintiffs were told they were entitled to receive compensatory gratuities directly from customers including those customers who booked large private parties or events (such as Amazon, Netflix and Fox Studios)," the employees claim in the suit, according to The Wrap.
In her deposition, Alexandra Desage, a former director of events at Au Fudge, claims that "every private event customer" was under the impression the gratuity would go directly to the employees working the event and she "cannot remember a time" when a private event customer tipped above the line item charge, The Blast reports. She also claims she reported this to a superior, who told her not to concern herself.
Another employee, Jamie Aronson, said a general manager once let slip that "the customers are far more likely to be OK with 20-plus percent if they think that amount is going to the employees," according to The Blast.
Desage and Aronson are not plaintiffs in the lawsuit.
In the complaint, the employees claim Au Fudge attributed the "glitch" to a manager who had already been fired, The Wrap reports.
The employees have reportedly not received any of the gratuity money and are seeking $430,100 in tips from the various events, plus $31,459 in "missed rest breaks" and $1 million in punitive damages, according to the Wrap.
FOLLOW US ON FACEBOOK FOR MORE FOX LIFESTYLE NEWS
In a statement obtained by Fox News, the lawyer representing the restaurant stated: "The Company does not comment on pending litigation and has not had an opportunity to review the Complaint, but looks forward to defending itself in Court."