Is this end of Amy's Baking Company?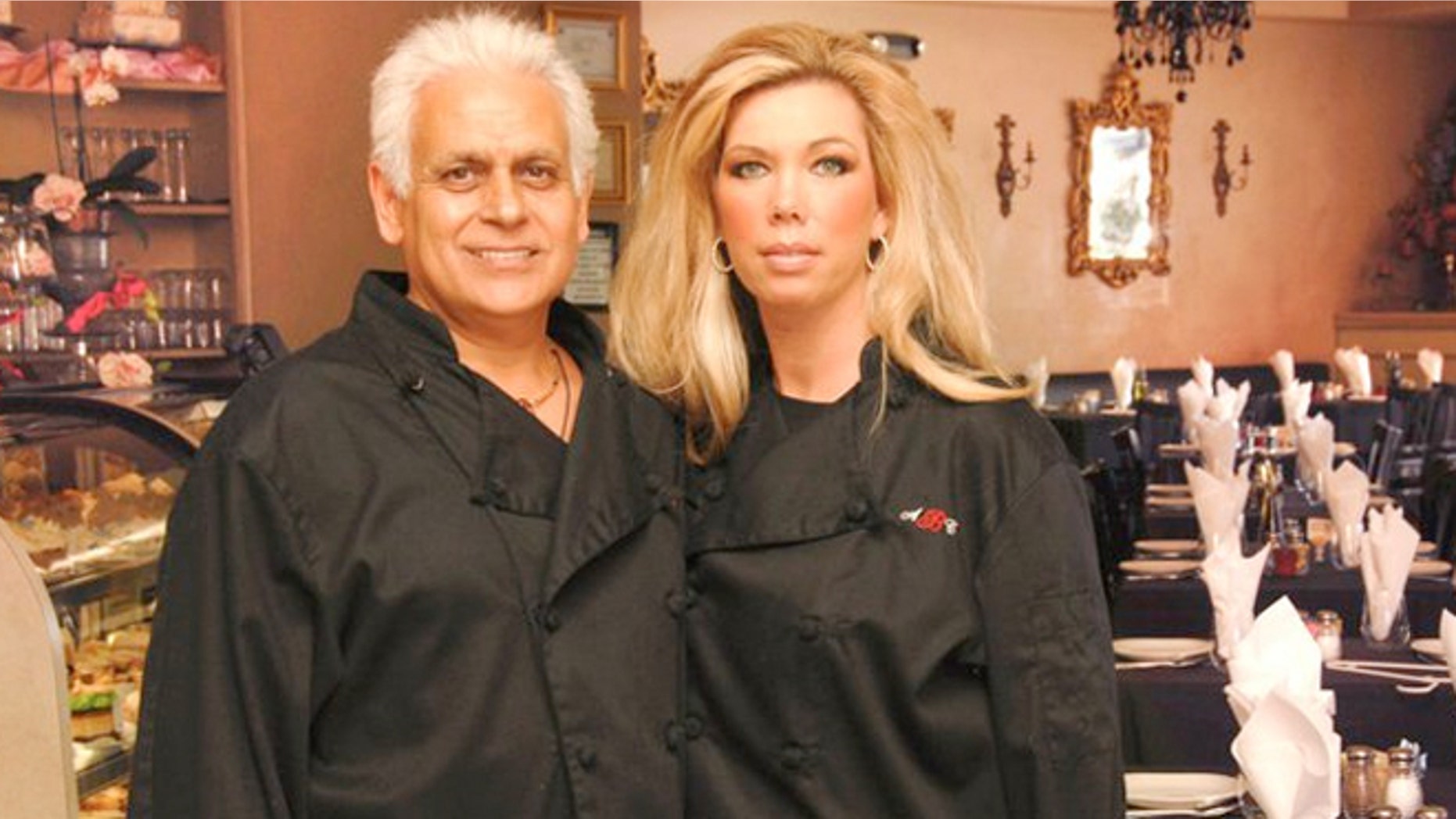 As if the most public meltdown ever on social media and TV wasn't enough for the scandal-immersed owners of  Amy's Baking Company in Scottsdale, Ariz., it now looks like one of them apparently has a criminal record and could get deported.
The restaurant, owned by Salomon "Samy" Bouzaglo and his wife Amy, is now opened after their disastrous appearance on Fox's  TV show "Kitchen Nightmares" where they were shown mistreating customers and servers, and after they purportedly took to social media in an anger-filled rant that devolved into calling people "stupid," and "haters."
Now, The Arizona Republic is reporting that Samy Bouzaglo is attending immigration hearings that could revoke his residency status after he did not disclose information to immigration authorities. According to the paper, the information revolves around documents that show he's banned from France and Germany and has a history of drug and extortion charges. The deportation process has been going on for two years and has nothing to do with the couple's appearance on "Kitchen Nightmares," said Scottsdale immigration lawyer David Asser.
So what does all of this mean for the restaurant? Yelp reviews about the restaurant's food and service have been  mixed at best, even before the Bouzaglo's appearance on the reality show.   Loyal fans of Amy's contend the food is excellent, though.
It's unclear if the restaurant can continue amid controversy, but if it does it will have a hard time cleaning up its image problems.
Last week, in response to show critics, Amy's Baking Co. posted an angry, profanity-laced social media rant -- --that quickly went viral to the delight of many.
"I AM NOT STUPID ALL OF YOU ARE," read one posting on the Facebook. "YOU JUST DO NOT KNOW GOOD FOOD."  The nasty posts have since been removed, and the couple now claims the page was hacked.
This week, in addition to the deportation issue,  the Bouzaglos are currently in the middle of a week-long grand reopening which they claim garnered more than 1,500 reservations and aims to rehabilitate their reputation they say was tarnished by Gordon Ramsay and his show, "Kitchen Nightmares."
On their Facbookbook page they wrote: "Customers will be able to decide who is correct: a famous celebrity chef or the marketplace that has supported the small, locally-owned business for six years."
The Republic is reporting that crowds at Amy's this week have been thin.  That may be in part due to the presence of security guards they've hired to keep gawkers, media and others without reservations away.  Walk-ins trying to get a reservation were reportedly mostly turned away, according to the paper.
Also a scheduled press conference in an attempt to answer what they say are falsehoods depicted on the reality television show was canceled Tuesday because of lawsuit threats from Fox.  And the high-powered PR firm Rose+Moser+Allyn Public & Online Relations ended its short-lived relationship with the Bouzaglos, a day before the restaurant's grand re-opening, citing differences in professional opinions.
"It's fair to say, that while we were in agreement on some approaches, there was disagreement on others," said Jason Rose of Rose+Moser+Allyn.
If "Kitchen Nightmares" is an authentic depiction, it certainly shows that the Bouzaglo's approach towards its customers and staff is also unique.
In an episode of "Kitchen Nightmares," which aired on Fox on May 10,  they were shown yelling and pushing customers, taking servers' tips and firing one waitress on the spot, calling her a "poisonous, little viper."