Ina Garten, Chrissy Teigen had the bestselling cookbooks of 2016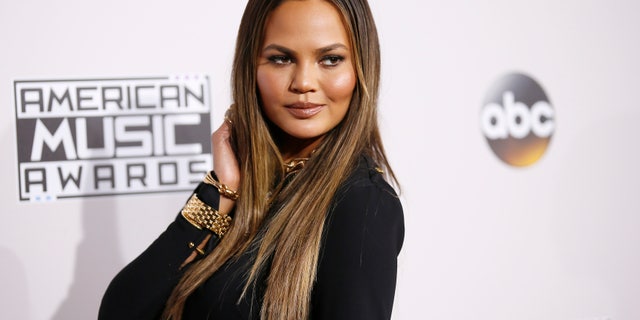 NEWYou can now listen to Fox News articles!
One is a friendly Food Network host who spent years working in government and the other is a supermodel with no formal culinary training.
So what do Ina Garten and Chrissy Teigen have in common?
These well known cooks both had the bestselling cookbooks of 2016.
Garten's "Cooking for Jeffrey" was the year's highest selling print cookbook, selling over 400,000 copies, according to Publishers Weekly. That figure was generated by Nielsen BookScan, a book research company that tracks around 80-percent of the country's book sales. The stat is even more impressive considering that the tome didn't even hit bookstores until October.
SHOCKING FOOD NETWORK STAR FACTS
The book details recipes Garten, the host of Food Network's "Barefoot Contessa," makes for her husband Jeffrey, who makes frequent appearences on her show.
Teigen's "Cravings" cookbook, which promised recipes "for all the food you want to eat," was second bestselling cookbook with approximately 270,000 copies sold; while "Thug Kitchen," which focuses uses profane directions in a lighthearted way to get consumers to eat healthier, was third with 197,000 copies.
Most of the chefs and books rounding out the top 10 were more traditional.
Ree Drummond, another Food Network star who rose to fame with her blog The Pioneer Woman, also made the list in 2015 with more than 500,00 copies sold of her book "The Pioneer Woman Cooks: Dinnertime: Comfort Classics, Freezer Food, 16-Minute Meals, and Other Delicious Ways to Solve Supper!" The book was so popular that it stayed in the top ten in 2016 and came in fourth with around 175,000 copies sold.
FOR THE LATEST FOOD & DRINK FEATURES FOLLOW FOX LIFESTYLE ON FACEBOOK
Anthony Bourdain released his first cookbook in ten years and it sold 120,000 copies last year, landing him the number nine spot.
Overall, cookbook sales had a good year-- unit print sales jumped by 6 percent from 2015.
Top selling cookbooks in the U.S. 2016
1. "Cooking For Jeffrey," Ina Garten
2. "Cravings," Chrissy Teigen
3. "Thug Kitchen," Matt Holloway, Michelle Davis
4. "The Pioneer Woman Cooks: Dinnertime," Ree Drummond
5. "Air Fry Everything," Meredith Laurence
6. "The Food Lab," J. Kenji Lopez-Alt
7. "Skinnytaste Fast And Slow," Gina Homolka
8. "The Instant Pot Electric Pressure Cooker Cookbook," Laurel Randolph
9. "Appetites by Anthony Bourdain," Ecco
10. "Inspiralized by Ali Maffucci," Clarkson Potter