Hulk Hogan to open reastaurant that will be like 'Hooters times 10'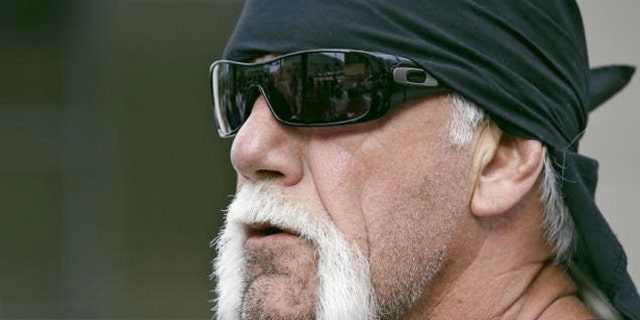 Get ready America. On New Year's Eve, former wrestling personality Hulk Hogan is planning to open his restaurant that he claims will be a "total muscle beach" environment --including plenty of babes.
Hogan told the Tampa Bay Times Hogan's Beach will be "Jimmy Buffet's [Margaritaville] times 10; Hooters times 10," but adds that "it's a total family environment."
"It's a logical extension of the Hogan brand, with my image and likeness," he told the paper. "In 36 years I've become so tangible to the public, and not just Americans. We have a chance to have an international draw."
Hogan's Beach, a 20,0000-square-foot beachfront property on the Courtney Campbell Causeway in Tampa Bay, Fla., will have volleyball courts, fire pits, cabanas and tiki huts and a "mechanical shark ride."
Chef Robert Uzzillia: "[Hogan] didn't want to cheese it up on the menu. So we stayed away from crazy wrestling terms."
There's no word yet on what the waitstaff will wear --or not wear.
Hulk wants his new restaurant to be the back drop of a new reality show. The pitch for the show? "It's "Baywatch," "Muscle Beach" and "Cheers" all in one."