McDonald's encourages franchises to stay open Christmas Day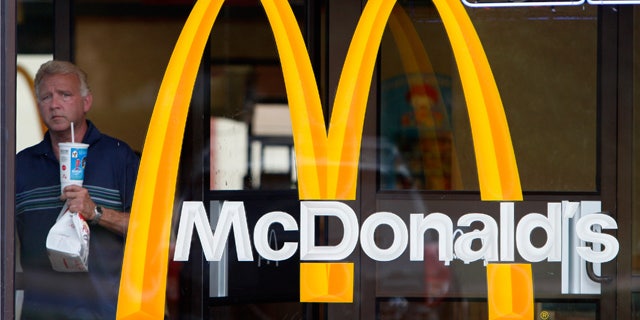 Who would eat a Happy Meal on Christmas?
McDonald's is betting on plenty of people. The McDonald's Corporation this week began encouraging its franchisees to open on Christmas Day.
In his first published operations manual, McDonald's Corp founder Ray Kroc said the company would close on Thanksgiving and Christmas to give employees time with their families, and have, over the years, kept up that tradition.
But an internal McDonald's memos leaked to Advertising Age details the change of heart. "Our largest holiday opportunity as a system is Christmas Day," reads a memo from McDonald's USA Chief Operating Officer Jim Johannesen. "Last year, [company-operated] restaurants that opened on Christmas averaged $5,500 in sales."
McDonald's owns about 10 percent of its restaurant chain and Johannesen told franchisees that sales at those restaurants were "more than $6,000" this Thanksgiving. According to Ad Age, about 6,000 more locations opened their doors this Thanksgiving than did last year.
Many analysts say people won't be flocking to the Golden Arches for their main meal, rather will likely stop in for a bite on their travels to Grandma's house. That's potentially a huge market. AAA predicts that 93.3 million Americans will hit the highways, traveling 50 miles or more during the holiday.
But some took to McDonald's Facebook page to express their disappointed by the move. One person posted: "This decision devalues your workers who should be able to spend time with their families and makes it, sadly, easier for your customers to do the same thing. Our culture is slowly getting away from family-based activities, and we as a country are the big loser."
Crain's Chicago Business spoke with former McDonald's franchisee Richard Adams, who said the move was an "act of desperation" amid a tough economy and added the memo indicates "a big cultural shift."
McDonald's isn't the only fast food chain that will be open on Christmas. Starbucks, Denny's and Jack in the Box restaurants will all stay open. Select locations of Burger King, Domino's and Dunkin Donuts will also be open, while it will be near impossible to find an open Wendy's, Red Lobster or KFC.