How Trump's proposed steel tariff could hurt the bourbon industry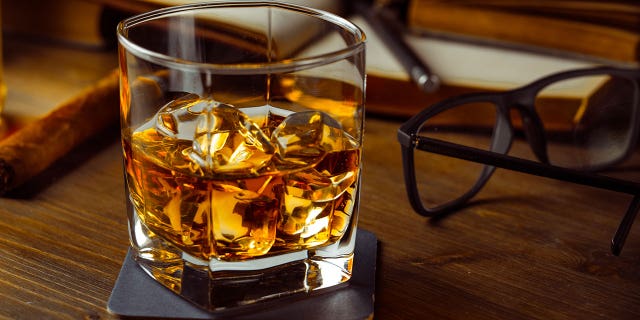 The EU is eyeing a potential target to use in retaliation against President Trump's proposed steel import tariff: the U.S. bourbon industry.
Per The Guardian, commission president Jean-Claude Juncker said the EU would "react with counter-measures" within days against U.S. agricultural exports should Trump impose import tariffs on Chinese and German steel.
The U.S. bourbon industry was specifically called out, and for good reason: 20 percent of the United States' $654 million spirit exports to the EU last year came from bourbon whiskey sales.
At the G20 summit Friday, Juncker added that he hoped the EU could avoid such retaliatory measures, but said "we are in an elevated battle mood."
The bourbon industry is largely based in Kentucky, but WEKU reports that the pinch such taxes could bring would be felt much further. "Anything, not just trade, but anything that impacts Kentucky bourbon affects a lot of different spin-off industries," says Kentucky Distillers' Association president Eric Gregory.
Nearly all bourbon produced in the US (95 percent) comes from Kentucky in an industry that employs over 17,000. The Guardian reports that Trump won nearly 63 percent of the vote there in the election (not to mention it's home turf to Senate Majority Leader Mitch McConnell).
"This is a really important industry to Kentucky, so people will not be happy that this in the air," says Susan Reigler, president of the Bourbon Women Association.
Bourbon can only be produced in the US (as tequila is only made in Mexico, or champagne in France), and Gregory vows to "promote, protect, and elevate its success around the world." (In other liquor news, Southern Comfort has added a surprising ingredient.)
This article originally appeared on Newser: "Bourbon Industry May Pay for Trump's Proposed Steel Tariff."