Hotel breakfast buffet thief gets caught by manager, throws plate of food on his face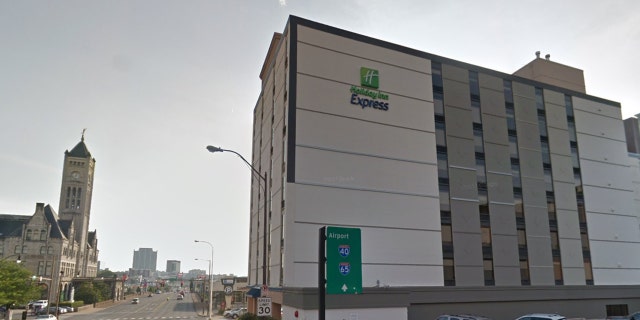 Who doesn't like free food?
A man in Nashville, Tenn., was caught dining at the free breakfast bar at the Holiday Inn Express even though he wasn't a guest.
CLICK HERE TO GET THE FOX NEWS APP
When he was confronted, the suspect, Travis Dennis, 34, threw his plate of food at the manager.
Police told CBS 17 Dennis did not have permission to dine there nor did he pay for the meal.
He was arrested and is charged with theft and assault.
SOUTH CAROLINA CHICK-FIL-AS CELEBRATE CLEMSON IN NATIONAL CHAMPIONSHIP GAME WITH TIGER PAW-SHAPED BISCUITS
Dennis initially gave the officers a fake name, but once he was correctly identified, the authorities discovered he had an outstanding warrant.
He is now banned from the Holiday Inn until further notice.
Dennis isn't the first person to mooch off a hotel's free breakfast bar.
FOLLOW US ON FACEBOOK FOR MORE FOX LIFESTYLE NEWS
Last year, a man in Georgia dubbed the "breakfast bandit" was spotted multiple times helping himself to the free food at hotels throughout Dalton, Ga., including Holiday Inn Express, Super 8 and Quality Inn locations.