Hot Pockets makeover aims to lure foodies to frozen food aisle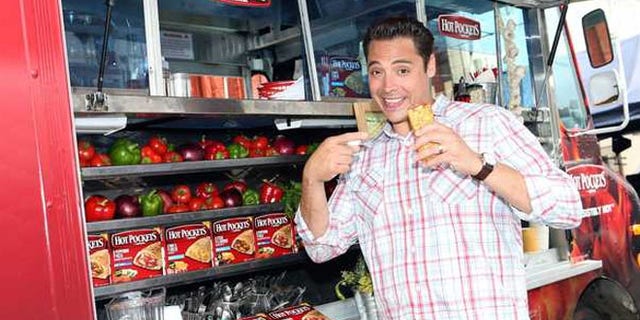 Nestlé, the makers of Hot Pockets, is trying to spiffy up the image of the late-night, post-drinking binge snack by adding in fresher, healthier, higher-quality ingredients.
Nestlé is including things like like Angus beef, hickory ham, pepperoni, white meat chicken, and "real cheese" inside the frozen, hand-held snack. Also, now available are two crust options: a buttery garlic version or a crispier, croissant-like version.
"Hot Pockets is excited to grow with its fan base, and really, the dialogue with our fans has spurred these major changes," said Hot Pockets brand director Daniel Jhung in a release.
Over the past two years, Nestlé says it has been working with chefs, visiting New York City restaurants, and conducting consumer surveys--especially among young adult males, who make up 60 percent of Hot Pocket consumers.
"Our fans, namely millennial consumers, have high food IQs and high expectations, and because they expect more, we gave it to them. In blind taste tests, three out of five consumers significantly preferred the new and improved Hot Pockets Pepperoni Pizza sandwiches over our prior recipes," said Jhung.
The company even got Food Network chef Jeff Mauro to front a new advertising campaign, who gives viewers an inside look at how Hot Pockets are made.
There's no telling if this facelift will work on not. Jhung told Time that Hot Pockets has to move away from its long-standing image as a late-night munchies cure. "There are a lot of perceptions that Hot Pockets are made in some black box with mystery meat," Jhung said.
And then there's the issue of how you feel afterward --so eloquently put by comedian Jim Gaffigan. Have a look