Top secret menu items worth trying
Secret menu items at fast food restaurants are all the rage these days. But don't worry if you've never heard of them—they are secret after all. It all began on the with the popular In-N-Out Burger and Jamba Juice chains starting the trend. Now just about every food chain, and even mom-and-pop places have their own selections.
Sometimes selections based on food designers, employees, even recommendations from inventive patrons.
Once you try a few of those secret options, you'll never go back to your ignorant ways of the past.
1. Monster Mac: McDonald's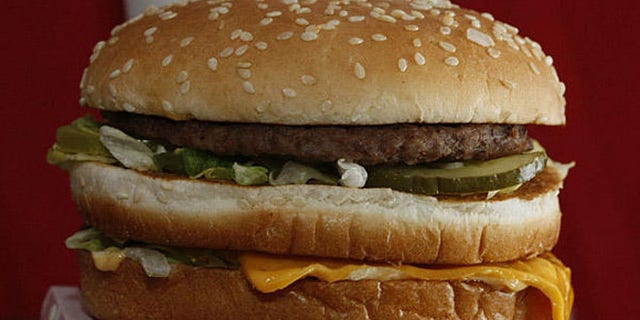 This monstrous creation is definitely not for the faint of heart. Eight beef patties, as much cheese as you can handle, special sauce, lettuce, pickles and onions. But this one should make you think before you sink your teeth in this. It was a whopping 220g of fat and 11,500 calories –or the equivalent of more than three days' worth of fat for a grown man.
2. Animal-Style Fries and Burger: In-N-Out Burger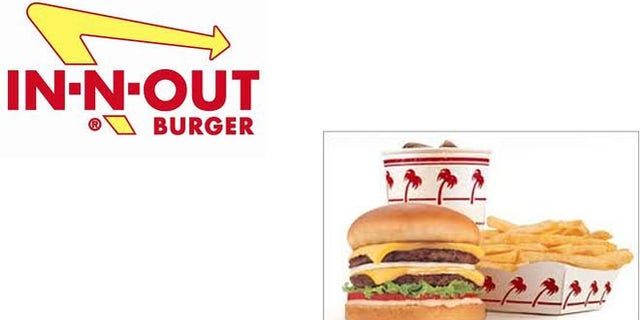 Who could resist the notion of walking into a burger joint and asking for food "animal style." Animal-Style may not be so secret since it is listed on the chain's website, but it's not on the menus in its drive-thrus or inside the restaurants. You can get it on fries and burgers. For the French fries, it includes a mountain of grilled onions, pickles and cheese piled high on top of the fries. Animal Style burger adds grilled onions, pickles, extra spread and exchanges the regular beef patty for one that's been grilled with mustard.
3. Gummy Bear Smoothie: Jamba Juice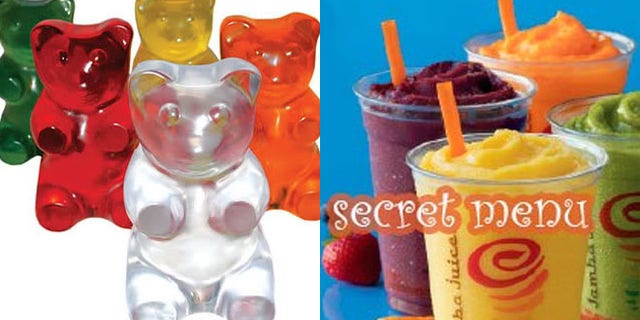 Who wouldn't love to drink their Gummy Bears? Jamba Juice knows how the perfect blend of sherbet can taste exactly like the popular candy. Called White Gummy Bear, this secret menu item is a combination of peach juice, soymilk, a scoop of lime, raspberry, orange and pineapple sherbets --and mangos.
4. Power Breakfast Egg Bowl with Steak: Panera Bread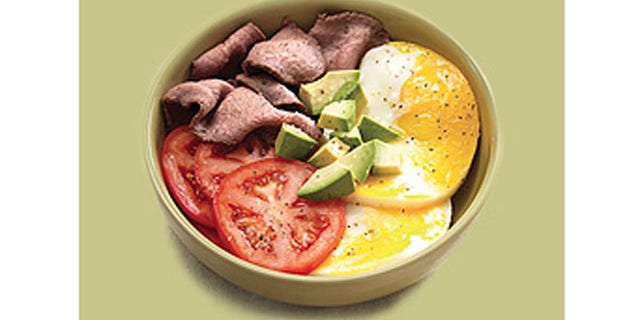 Panera Bread recently jumped on the secret menu bandwagon with its new "hidden menu" selections. Again, these aren't so secret because they too are listed on the chain's website and even had an accompanying press release. But we like the looks of these healthy-looking options, including this one. It looks like the breakfast of champions.
5. Frozen Hot Chocolate: Dairy Queen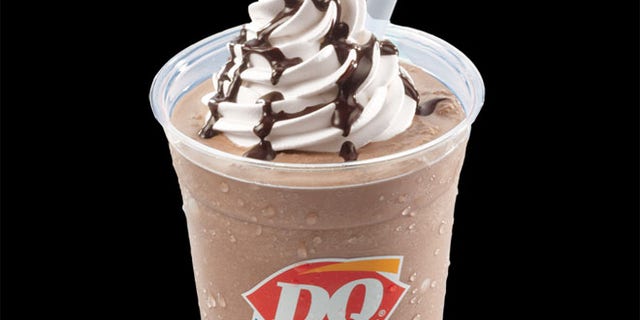 Don't like the idea of drinking hot chocolate during the summer months? This seasonal drink is for you. This treat made with hot chocolate and ice is available in some areas on a seasonal basis. Want a taste? The only way you'll get one is if you ask.
6. Suicide Burger: Burger King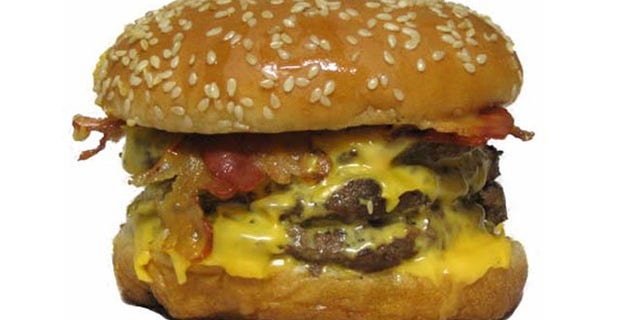 It's not called the Suicide Burger for nothing. Burger King's secret burger features 4 meat patties and 4 slices of cheese, strips of bacon strewn throughout, and a secret sauce. Try it once…that is if you want to live.