10 best boardwalks for food in America
The Drifters had it right when they sang "Under the boardwalk, down by the sea, on a blanket with my baby is where I'll be." Boardwalks are where it's at.
Spending a day at a boardwalk is the ultimate summer experience — they're home to amusement park rides, play lands, arcades, shopping, and, most importantly, delicious food. Boardwalks are so beloved, they have inspired songs, been featured in films like Beaches, and provided a backdrop for TV shows like Jersey Shore.
The first boardwalk in the U.S. was built in Atlantic City, N.J., in 1870. Today, at least 60 towns nationwide boast a boardwalk. These layman's landmarks have survived wear, tear, and nasty weather, and continue to be gathering places that appeal to every generation.
Visiting a boardwalk isn't just a great hot weather diversion — it's a way to support the local economy. Several boardwalks recently reopened after being damaged and then rebuilt, due to devastating hurricanes. Patronizing these venues now ensures they'll be around for many generations to enjoy.
We chose the top boardwalks around the country based on reflection of region, price, and quality of ingredients. Expect plenty of fried delights, cavity-inducing confections, and foods on a stick. Whether you're taking a daylong retreat from the rigors of the working world or a weeklong vacation with the kids, these boardwalks are the places to indulge with abandon. We wouldn't blame you if you planned an entire road trip dedicated to sampling from every eatery on our list!
1. Navy Pier (Chicago)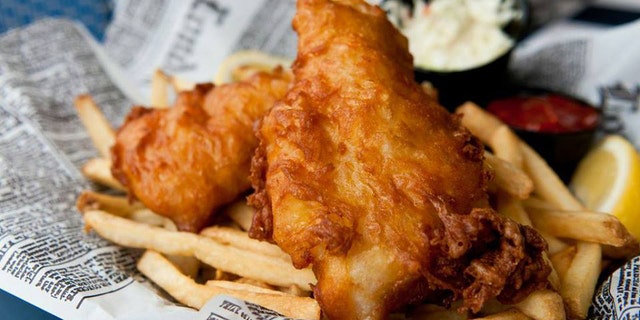 Surf and turf is the specialty at Riva, where you can pair a Bloody Mary Shrimp Cocktail with a rib-eye steak sandwich that's garnished with sautéed mushrooms, provolone cheese, and truffle mayo. Afterward, meander over to the Churro Factory and share a few chocolate-covered churros.
2. Old Orchard Beach Pier (Old Orchard Beach, Maine)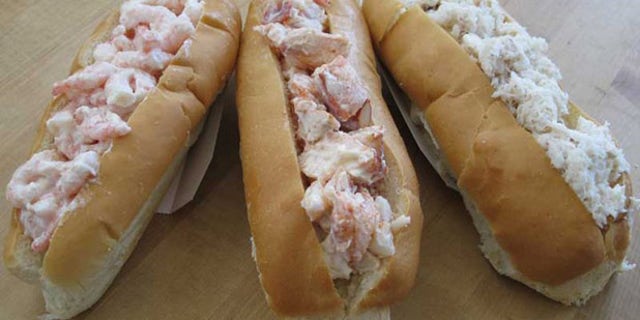 Bayley's Lobster Pound has plenty of seafood on the menu to entice you, but it's the lobster roll that locals and tourists rave about. Dig in on their deck overlooking the water or get it to go — and don't forget to add a slice of Maine blueberry pie to your order.
3. Huron Boardwalk (Saint Ignace, Mich.)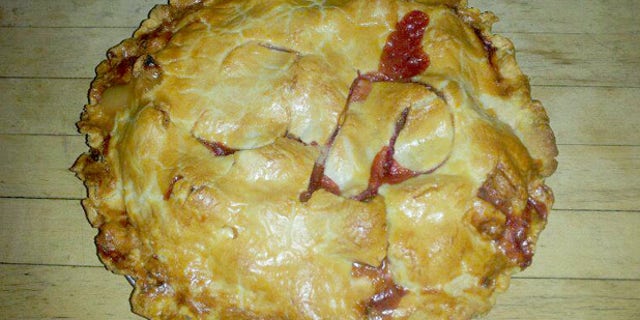 Java Joe's Café has one of the most eclectic menus in town, serving everything from Oreo cookie pancakes to lobster pizza. For a heartier bite, try the beef pastie at Bessie's Original Homemade Pasties. Find your happy ending in Bentley's B-N-L Café's strawberry peach pie.
4. Seaside Heights Boardwalk (Seaside Heights, N.J.)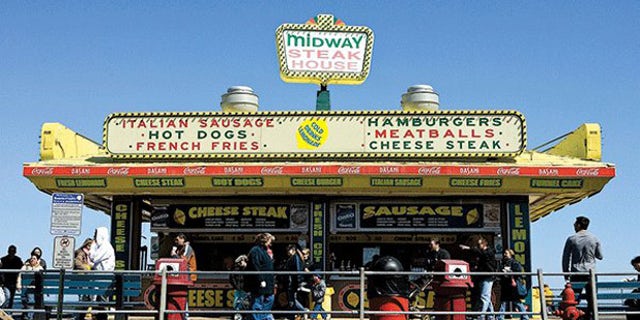 Cheese and grease are the mainstays at this New Jersey boardwalk. Pick up an authentic pizza pie at Three Brothers From Italy or double-fist it with legendary cheesesteaks from Midway Steak House.
5. Long Beach Boardwalk (Long Beach, Calif.)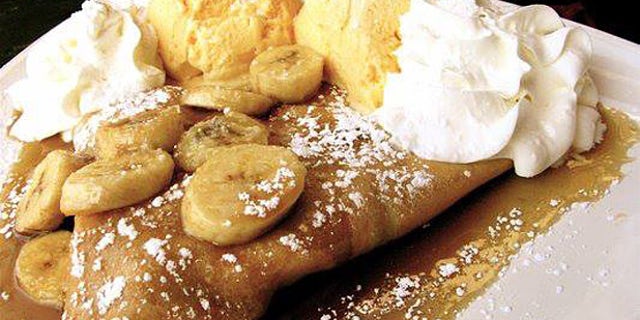 There's no shortage of suggestive dishes at the Long Beach Boardwalk; treat yourself to the Latin Lover (a sweet crepe filled with Nutella and fresh bananas), the Hot Feeling (a sweet crepe doused with cinnamon, sugar, and butter) or go for the show-stopping Martinique (a sweet crepe filled with rum-flambéed bananas with brown sugar and butter and topped with vanilla ice cream). Prefer your treats with a boozy twist? Walk down to Paradis for the strawberry champagne ice cream.
6. Coney Island Beach & Boardwalk (Brooklyn, N.Y.)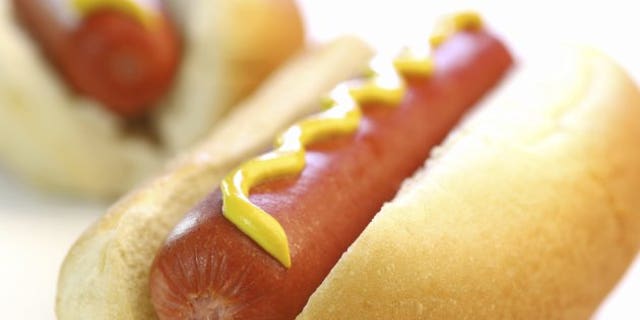 From fried clams at Ruby's to cheap tacos at Plaza Mexico Doña Zita, the options to satisfy savory cravings are ubiquitous at Coney Island. Nathan's Famous, long known for their outstanding hot dogs, recently opened a clam bar and serves wine with their wieners, too! For dessert, pick up one of eight flavors of caramel apples or four varieties of marshmallow sticks at Williams Candy.
7. Myrtle Beach Boardwalk and Promenade (Myrtle Beach, S.C.)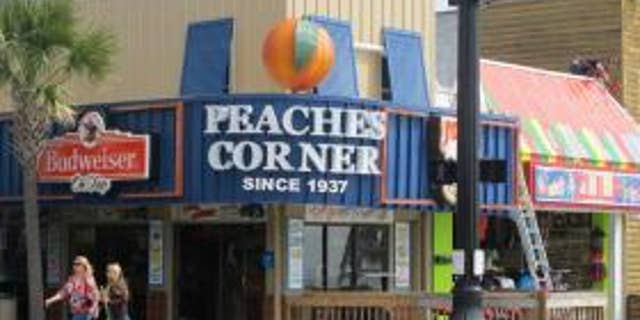 Peaches Corner is the go-to spot at this Southern boardwalk. Standouts on the menu include the Catfish On The Corner (two catfish fillets with fries, slaw, and hushpuppies) and The Bruiser (a beer-battered footlong hot dog wrapped in bacon and topped with chili, onions, and cheese). Wash it all down with a root beer float or a birthday cake shake, then stop in to The Fudgery and stock up on "America's Favorite Fudge" in one of 11 delicious flavors for later.
8. Wildwood Boardwalk (Wildwood, N.J.)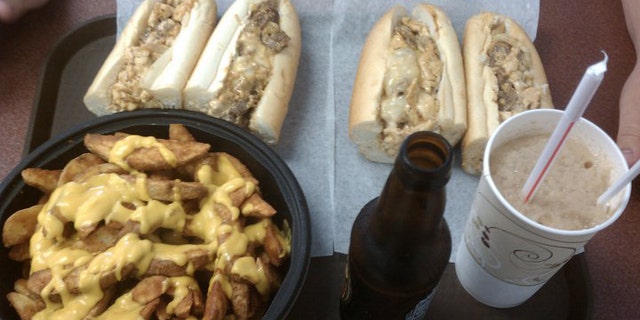 Alumni Grill doesn't play around with their Dodge Balls; the battered and deep-fried garlic mashed potatoes are to die for. If you're in the mood for a meatier entrée, go for the Jekyll and Hyde Cheesesteak (half-beef and half-chicken steak with bacon, provolone cheese, and special Jekyll Sauce) or The Jimmaay (a chicken cheesesteak piled high with bacon, pickles, and honey jalapeño sauce). Make sure to save room for one of Alumni's many flavors of shakes, too!
9. Ontario Beach Park (Rochester, N.Y.)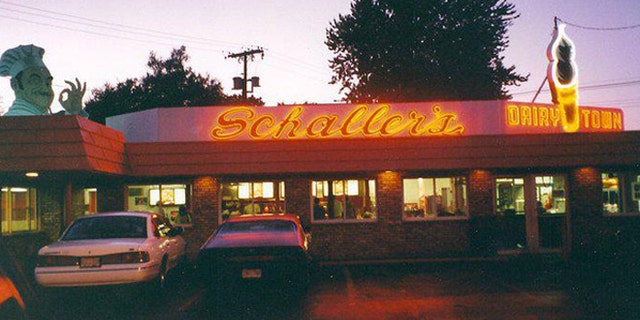 Schaller's Drive-In, a local darling since 1956, is known for their white hot dogs, a spicy wiener made from beef, veal, and pork. Other incredible offerings include crinkle-cut fries, old-school onion rings, and all-you-can-eat pickles. Nostalgia included free of charge.
10. Bethany Beach Boardwalk (Bethany Beach, Del.)
Who needs a bikini body when there's a confectionary like Candy Kitchen on the boardwalk? Splurge on decadent hand-dipped chocolate-covered pretzels, tiramisu truffles, or pistachio fudge. Your diet can start tomorrow.
See more boardwalk eats at The Daily Meal
More from The Daily Meal
101 Best Food Trucks in America for 2013
13 Cuisines Surprisingly Far From Home