Gordon Ramsay says rival chef sabotaged his restaurant's opening night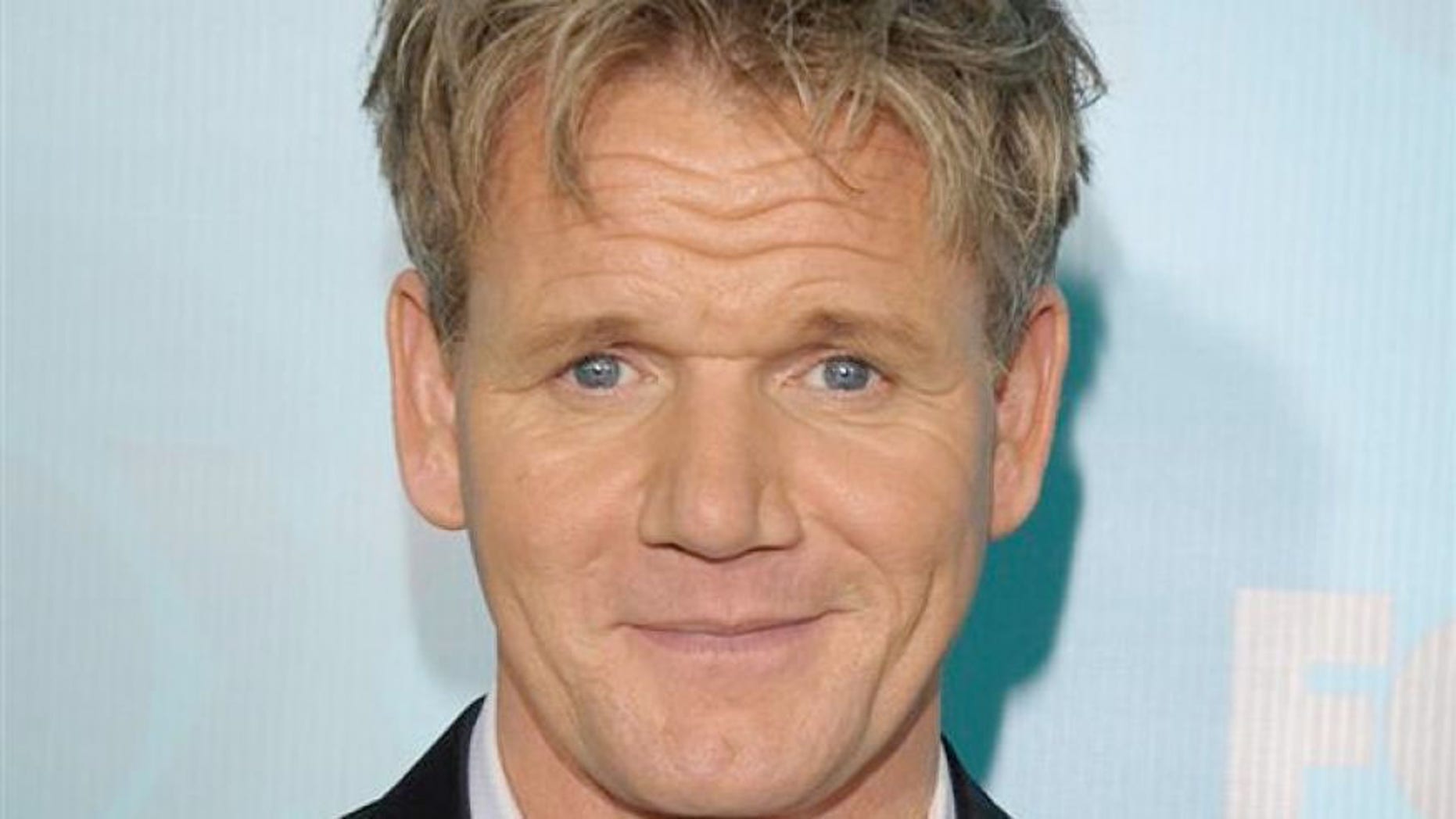 Bad boy chef and TV personality Gordon Ramsay says that a rival chef sabotaged the opening night of his new restaurant by booking dozens of fake reservations.
The star of "Master Chef" and "Kitchen Nightmares"--who knows a thing or two about stiff competition in the kitchen-- told U.K. talk show host Jonathan Ross that London's Heddon Street Kitchen was virtually empty opening night after someone block booked nearly the entire restaurant, reports the Telegraph.
"I think there's all that level of envy. Saturday was our first big day, we had 140 on the books and we had a 100 no show," Ramsay said during the interview.
Heddon Street Kitchen is Ramsay's 12th restaurant in London and the 24th for the Ramsay Group which runs eateries around the world.
The celebrity chef would not name who he thinks he is behind the move. While opening night was a blow to Ramsay's image, the chef said he felt most sorry for the staff who worked hard until the opening.
"It's bad spirit and you see the staff and they are down and frustrated, I was there to pick them up and make sure we stay focused," Ramsay explained.
He says that he's taken steps to make sure it doesn't happen again.
"Now we're going to reconfirm every table," he says.