Gordon Ramsay blasts Jamie Oliver over comment about his family, demands apology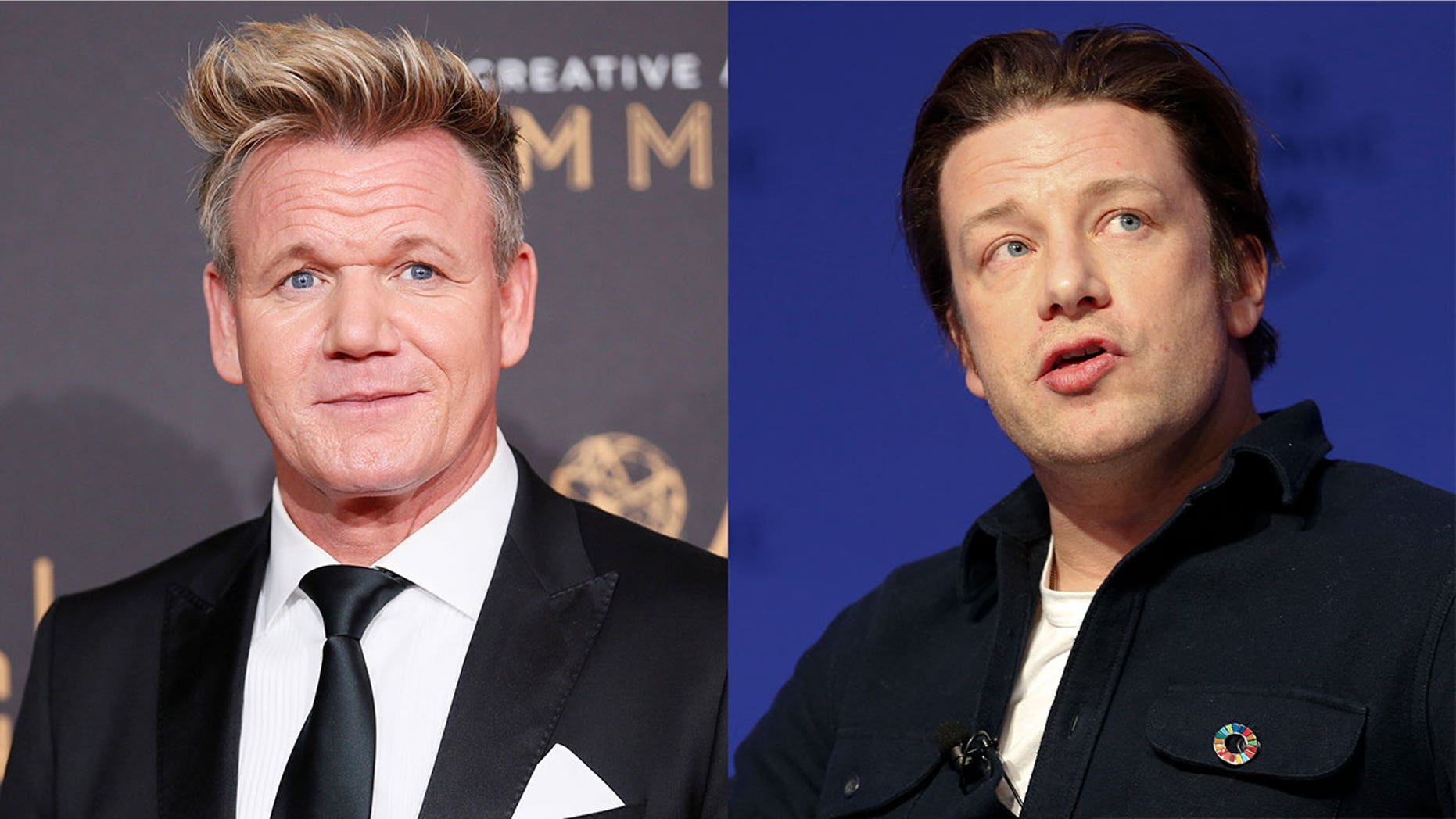 Gordon Ramsay has a long, storied history of screaming at cooks and kitchen staff on his "Kitchen Nightmares" and "Hell's Kitchen" TV shows, but his latest target is a fellow celebrity chef.
In an interview with the Radio Times on Monday, Ramsay took aim at British chef Jamie Oliver over a comment Oliver made about the two men's families in August, during an interview with The Sun.
First, a little backstory: Oliver and Ramsay have been playfully feuding for about 7 years, after Oliver defended a British journalist who Ramsay had been chiding over his physique, reports The New Zealand Herald. Then, in March 2017, Ramsay was invited to act as a guest host on the U.K. talk series "The Nightly Show," where he cracked jokes about Oliver's restaurants, and called him "fat."
GORDON RAMSAY REALLY HATES THESE AMERICAN FOODS
Fast-forward to August: The Sun asked Jamie Oliver if he wanted to respond to Ramsay's taunts, but Oliver declined.
"I was doing TV years before him, so maybe five years ago it would have bothered me and I may have responded," said Oliver. "But he's got four kids and I've got five kids, and I don't want to be slagging off some kids' dad on telly. It's not nice."
Ramsay, however, took this as a jab at his brood. And in his Radio Times interview, he demanded that Oliver apologize to him and his wife Tana, The Mirror reports.
"To judge someone else's family on the amount of kids you have … Boys will always fight and butt heads but Tana was mortified. I mean really mortified," said Ramsay.
BOBBY FLAY WANTS TO FACE GORDON RAMSAY IN A PAY-PER-VIEW COOK-OFF
The site also notes that Ramsay's wife, Tana, suffered a miscarriage in 2016.
Ramsay further criticized Oliver for his work to promote healthier eating and lower sugar consumption.
"None of that was spoken about when he was label-slapping with [U.K. supermarket chain] Sainsbury's for 10 years," Ramsay told Radio Times.
"And no disrespect, but we're chefs, not politicians," added Ramsay. "Sadly, the only time he opens his mouth is when he's got something to promote."
FOLLOW US ON FACEBOOK FOR MORE FOX LIFESTYLE NEWS
Ramsay made the comments during an interview ahead of his two-part documentary, "Gordon Ramsay on Cocaine," to air on the United Kingdom's ITV network later this month. The series is said to explore the issue of cocaine usage among patrons and staff of the restaurant industry, reports The Sun.
Jamie Oliver has yet to publicly respond to Ramsay's comments.