'Golden Girls' hot sauce is here, and it's spicy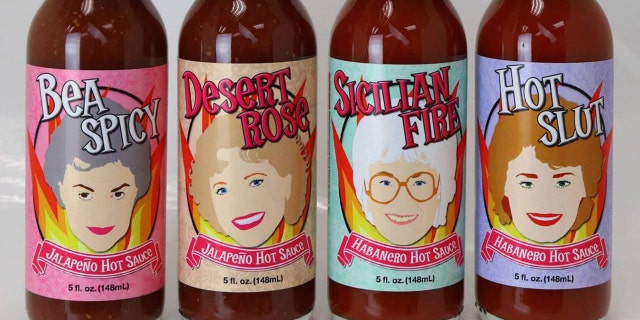 "The Golden Girls" are back together – and they're hotter than ever.
The fiery foursome – Sophia, Dorothy, Blanche and Rose – have been immortalized into a collection of hot sauces for those pals and confidants whose heart is true, or just for those who like a big kick of flavor while binging on the show's reruns.
P.F. CHANG'S OFFERING 'PYEONGCHANG LETTUCE WRAPS' FOLLOWING ON-AIR FLUB BY NEWS STATION
The "Girls" are offered in two types of heat: jalapeno- and habanero-based. "Bea Spicy" modeled after Bea Arthur's Dorothy Zbornak and "Desert Rose" for Betty White's character Rose Nylund both come in the milder jalapeno-based version.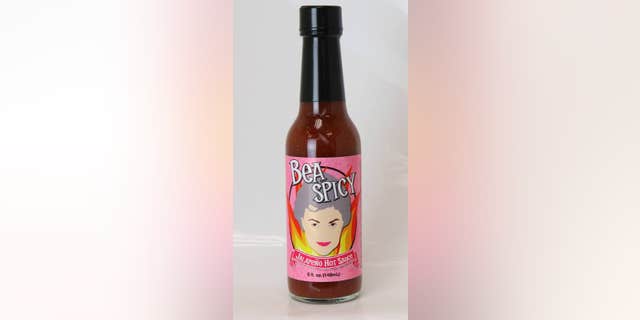 "Sicilian Fire" and "Hot Slut" named for sassy Sophia Petrillo (played by Estelle Getty) and Blanche Devereaux (played by Rue McClanahan), respectively, both kick things up a notch with habanero peppers, carrot puree, garlic and spices. The saucy pair use natural habaneros and not extracts, making sure the heat level is hot, hot, hot.
FOLLOW US ON FACEBOOK FOR MORE FOX LIFESTYLE NEWS
Each of the ladies is available for $10 per 5 fl. oz. bottle from Always Fits, a website for unique gifts. Or you can really be a friend and buy the whole group for $32. But be warned, the sauce has proved so popular that the site had to add extra shipping time to orders.
It's up to you what you pour your sauce on, but it's probably best to stay away from cheesecake.