General Mills' new 'Lucky Charms Frosted Flakes' might be a jab at Kellogg's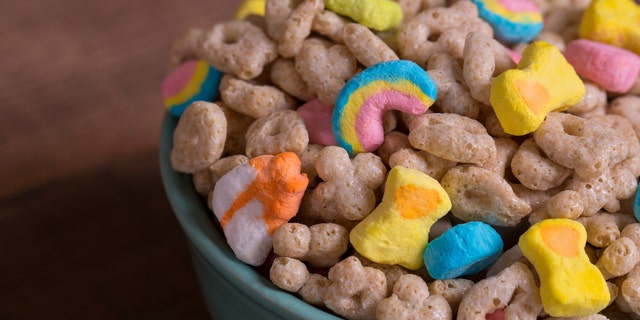 Rumor has it that General Mills just dropped the greatest cereal mash-up of all time. According to junk food Instagram @junkbanter, the Minnesota-based snack brand is releasing "Lucky Charms Frosted Flakes," which combines the iconic pastel marshmallows with crispy corn flakes.
But apparently, this might not be an official partnership with Kellogg's, which produces Frosted Flakes.
"They absolutely EVISCERATED Tony the Tiger when they made this cereal," @junkbanter wrote in the post. "Apparently 'Frosted Flakes' is too generic of a term to be trademarked. General Mills even went with a blue box and white font, just like Kellogg's Frosted Flakes. It really does seem like a big bowl of (middle finger emoji) aimed at Kellogg's, but what do I know? (Nothing.)"
A spokesperson for General Mills neither confirmed nor denied the existence of Lucky Charms Frosted Flakes, and told The Daily Meal the only cereal product they've recently announced is Blasted Shreds shredded wheat cereal in Cinnamon Toast Crunch and peanut butter chocolate flavors.
The Daily Meal has reached out to Kellogg's for comment.