From pastel cakes to Peeps: 10 dessert recipes for Easter
Love 'me or hate 'me, it just wouldn't be Easter without Marshmallow Peeps.
But if your Easter basket overfloweth with those bright colored confections you may be looking for a fun way to use them up before they turn crunchy and stale. Have no fear-- the possibilities with Peeps are endless. From brightly colored krispie treats to fantastical cupcake toppers, here are 10 recipes that take Peeps beyond the package.
Whether you're a mega Peeps fan or you have more marshmallows than you can handle, we've got you covered.
1. Peeps Cocktail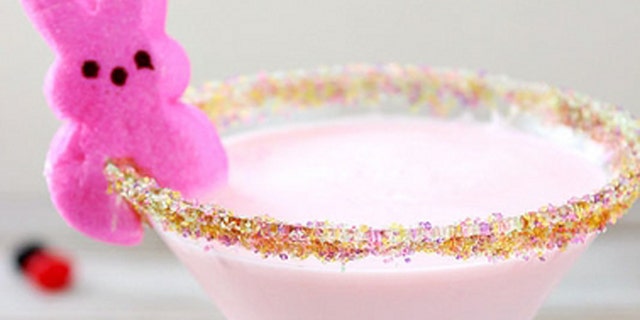 Who says Peeps is just for kids? Try this adult cocktail inspired by Peeps.
Recipe: Peeps cocktail
2. Peeps Brownie Nests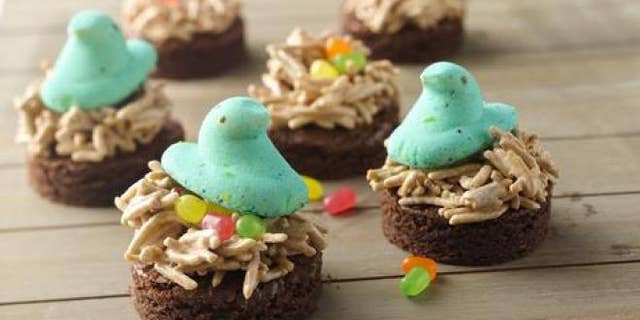 These colorful little nests will be fun for kids of all ages to assemble. Mix up the Peeps toppers with different colors and flavors of chicks. Mix up the "eggs" by using your favorite jelly bean or small, soft candy.
3. Mama Joan's 5 Day Coconut Cake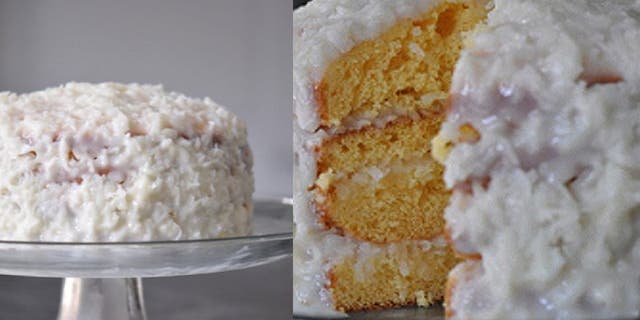 Coconut cake and holidays go together- well, they just go together- Christmas, Birthdays, and especially at Easter, this amazing cake could be found gracing my grandmother's table.
It was a recipe that she has perfected over the years and passed on through our family. She calls it "5 Day Coconut Cake" as it is supposed to sit in your fridge for five days in order to soak in the delicious coconut icing- but I dare you to try to keep this cake in your fridge for more than one day (ok, maybe two).
Recipe: Mama Joan's 5 day coconut cake
4. Peeps Popcorn Eggs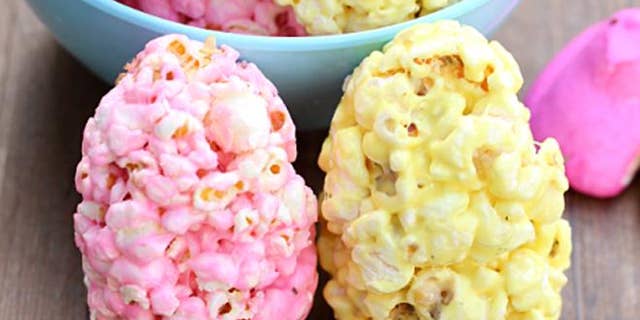 A cute, easy to make snack that's colorful and tasty. Satisfy a craving for sweet and salty with this pastel popcorn treats.
5. My big fat creamsicle meringue moment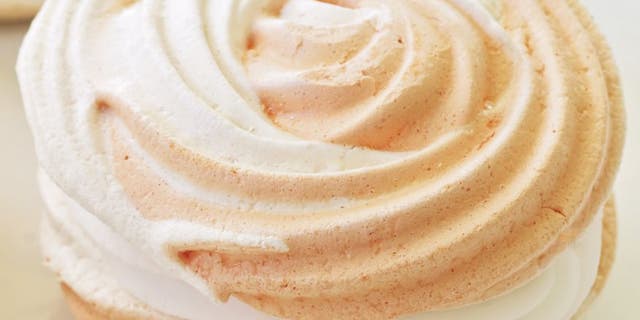 A pretty swirl of orange and white. This meringue is full of the sweet flavors of a cold summer treat. It's a great way to kick off the warmer months.
Recipe: My Big Fat Creamsicle Meringue Moment
6. Pistachio Chocolate Chip Pound Cake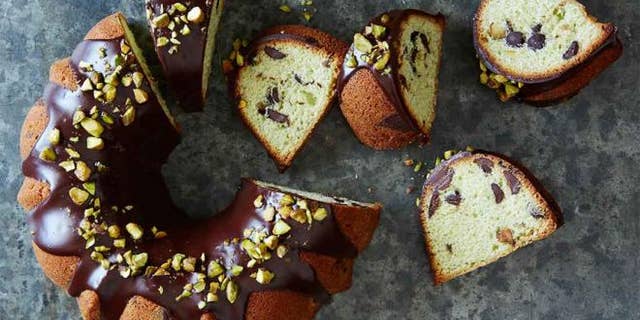 Chock full of nuts and chocolate, this confection is as delicious as it is pretty.
Recipe: Pistachio Chocolate Chip Poundcake
7. Surprise Peeps Cupcakes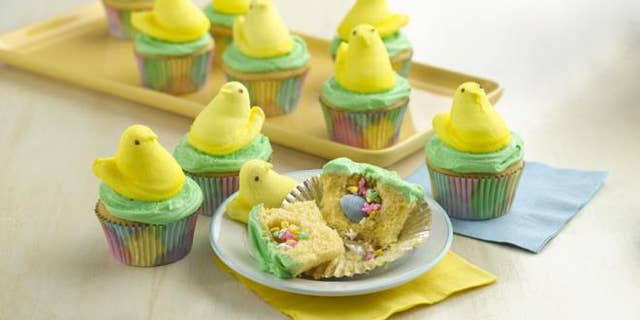 Surprise! What could be better than extra candy in your cupcake. Delight kids and adults with this fun and surprisingly easy cupcake recipe.
Recipe: Surprise Peeps Cupcakes
8. Peeps Lime Pie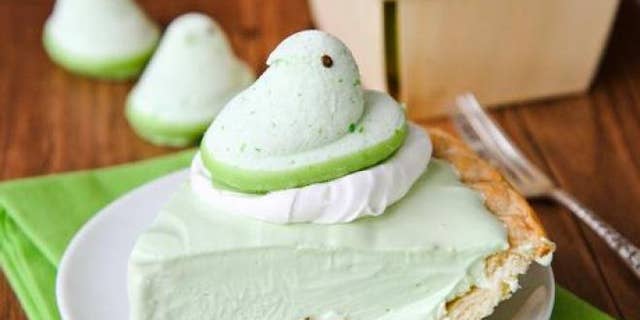 Take your marshmallow Peeps on a tropical vacation with this colorful and festive twist on a classic key lime treat.
9. Peach-Topped Chobani Cheesecake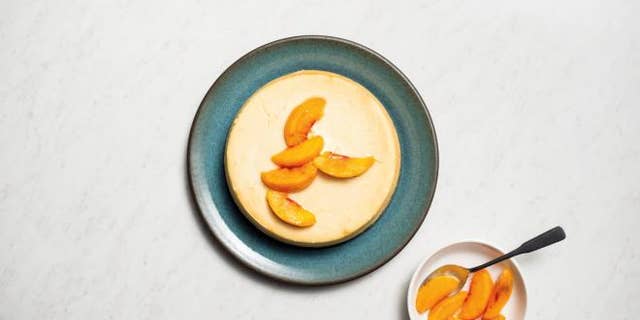 Adding Greek yogurt to your average cheesecake recipe gives it extra creaminess, plus adds a delicious flavor balance to the cream cheese. This recipe substitutes a portion of the cream cheese and heavy cream with plain Chobani, making for a lighter take on a classic, rich dessert.
Recipe: Peach-Topped Chobani Cheesecake
10. Elegant Strawberry Shortcake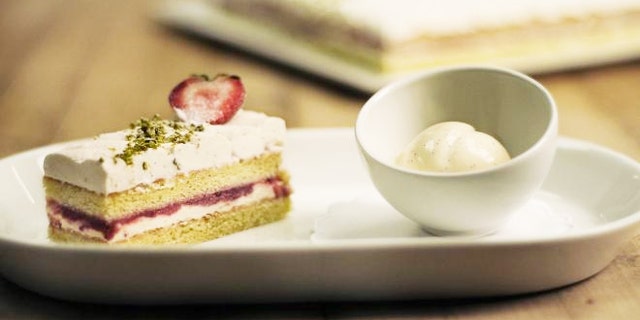 This strawberry shortcake incorporates rich white chocolate with vanilla whipped cream and a Grand Marnier-spiked strawberry compote. It's a dessert that goes above and beyond your typical shortcake recipe.