Fried Chicken Oreos not real, internet still excited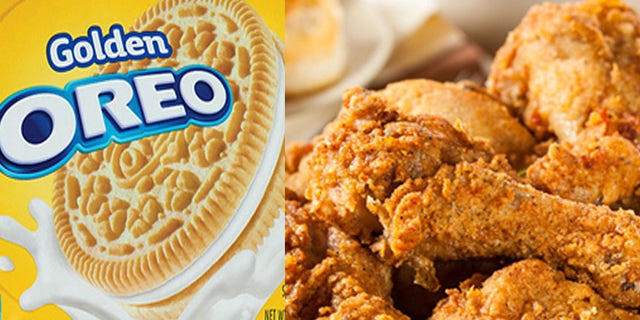 Earlier this week, Instagram user moorestyle10 posted this photo of a flavor mashup that was too good-- or too weird— to be true:
We've seen some pretty unusual Oreo flavors before, so a chicken-cream filled cookie didn't seem too far off the mark. The photo blew up on social media, with comments ranging from utter shock and distaste:
To pure wonderment and support:
Turns out the much hyped photo is the work of a photoshopping genius, Eater confirms.
A company representative told the food site, "A fan who really liked the Fruit Punch flavor came up with the fried chicken OREO packaging photo as a sort of joke. It's clearly gotten some traction over the internet, but the Fried Chicken OREO flavor is fake."
But if Nabisco is looking to really make a splash, they may want to take the Fried Chicken Oreo enthusiasts seriously and get into the test kitchen.