Five Ways to Cook a Restaurant-Quality Steak at Home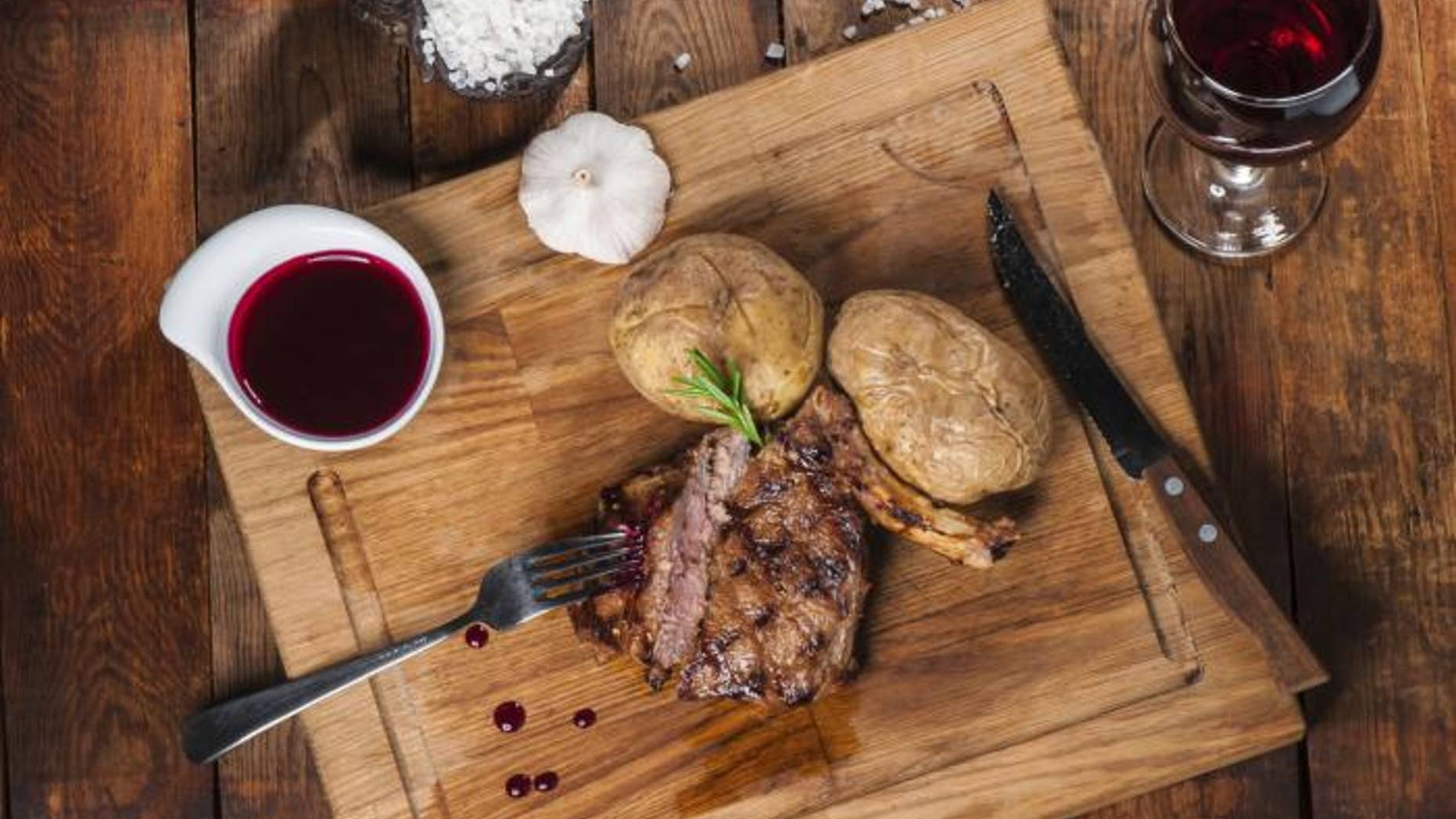 Few things in life rival a properly cooked steak, which is why we often catch ourselves spending big bucks at a pricy restaurant.
That's all well and fine — everyone deserves a fancy meal once in a while — but there's got to be a way to get that same great steak without buying into the whole steakhouse experience. After all, we don't always need those au gratin potatoes, or that boat of creamed spinach, or the chocolate lava cake they always make us order in advance.
What we really want is the steak, or rather, the secret to cooking a great steak. Fortunately, we were able to find five renowned chefs who were willing to share their recipes for restaurant-worthy red meat.
Learn their tips and tricks in the video below, but first, be sure to
Uncle Jack's Steakhouse's Signature New York Strip
As the founder of three Uncle Jack's Steakhouses in NYC, Willie Degel knows a thing or two about New York strip steaks. Watch him prepare his signature recipe above, or check out
Strip House's Char-Broiled Filet Mignon
Strip House executive chef Michael Vignola has a few helpful secrets for recreating his center-cut filet mignon. But first things first: You'll need to dust off the cast-iron pan. Watch the video above, then
Arlington Club's Côte de Boeuf for Two
Cooking for two? Check out for Arlington Club's enormous côte de boeuf (aka cowboy steak or rib-eye). Not only is it large enough to share, but it's dripping in chef Laurent Tourondel's secret crowd-pleasing ingredient: butter.
Danny Boome's Filet Mignon With Chive Butter
<p>Speaking of butter, let's talk about <em>chive</em> butter. It's cheap, it's and it enhances just about anything it touches. In this case, it's touching Danny Boome's pan-seared filet mignon, which he prepares in the video above.</p> <p style="font-size: 28px;"><strong>Virgil's Real BBQ's Chicken-Fried Steak</strong></p> <p></p> <p>Short of cross-breeding a chicken and a cow in your garage, the chicken-fried steak at Virgil's is the closest you'll get to enjoying both tastes at once. Watch the video above to see how chef Neal Corman turns an eye-round steak into what you see above.</p>