Firefighters rescue boy stuck in KFC bathroom after faulty lock traps him in stall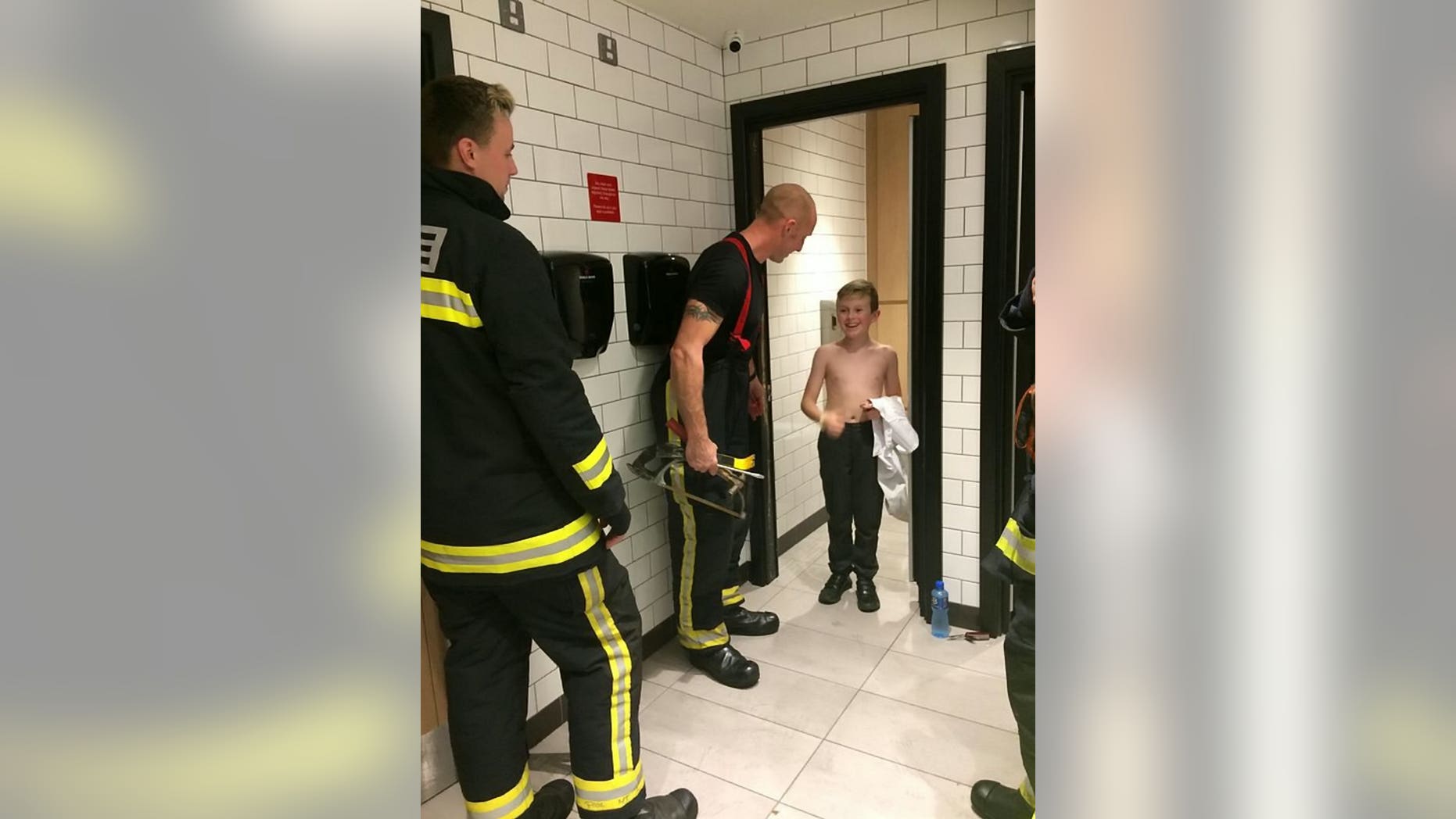 A schoolboy trapped in a KFC bathroom had to be cut free by firefighters and emerged with no shirt on — because it was so hot.
Zac Goss, 10, had to be cut free from the fast food chain's toilet after being stuck for half an hour in the stuffy stall. After fire crews eventually freed him, Zac appeared without a top as he had been forced to strip down to stay cool as there were no holes for air.
Zac, who was with his mom Caroline at a newly-opened branch in Plymouth, in Devon, England, realized the lock was wedged tight and wouldn't open.
KFC RELEASING APPAREL LINE; ONE ITEM IS SELLING FOR NEARLY $400
"I went into the toilet and locked the door, it was quite hard to lock at the start. I knew it was stiff, but I didn't expect it to be that stiff," he said. "I did everything I needed to do, then when I went to unlock the door, I couldn't get it open. The lock was stuck."
"Someone came in to use another cubicle, and I started to shout for help It was getting pretty hot in there. There were no holes for air," he added.  "I took my t-shirt off — and the fire brigade came and started kicking down the side of the door. They sawed that bit off, and the door came open and I came out."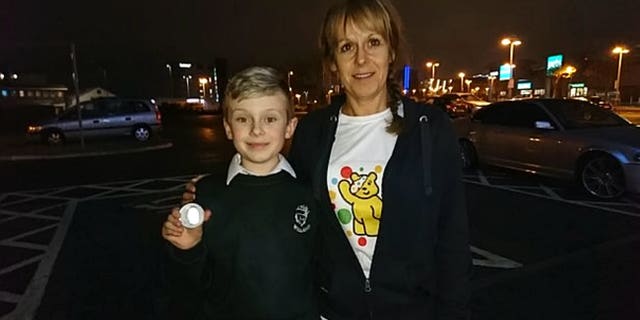 He and his mom Caroline had visited KFC as a treat after a charity event at his school.
But after Zac got stuck and panic set in, members of the public raised the alarm and attempted to get Zac free. They too struggled with the door — and one man even dismantled the entire lock in an effort to release it.
In the end, staff called the authorities and firefighters came to slice down part of the closed-in cubicle in order to get the boy out.
KFC ADDS CHICKEN AND WAFFLES TO THE MENU
Caroline praised her son for being so brave.
"I wasn't even aware at first that all of this was going on. But then I realized he hadn't come back for a while. People were in there trying at the door for 20 minutes. Finally, they called the fire brigade and within five minutes they were there," she said.
"The manager said [the restaurant had previous] problems with this, with people being stuck in the toilet. I said; 'What, it's a new building… surely you would have spoken to the company that put the locks on to replace them all.'
"Apparently they had spoken to a manager somewhere, somewhere higher up."
Speaking about how he felt as everyone rushed around to try and free him, Zac reckons he had the last laugh, as he came away with a chunk of the KFC lock as a souvenir.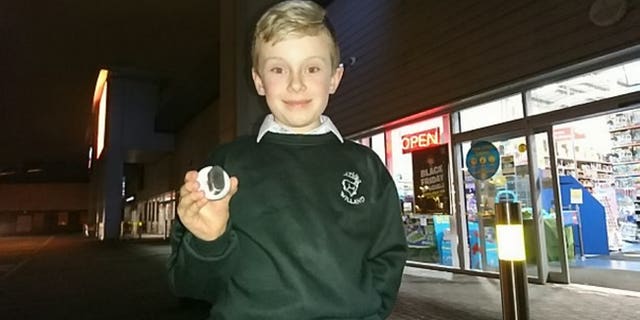 He was treated to a milkshake on the house, plus he and his mom got two free meals — though Caroline says they won't be coming back.
"I won't be driving back to Plymouth again," she said.
"All the staff were aware of the situation, but they were disgusted that KFC hadn't done anything about it."