Explorer's frostbitten toes to become cocktail garnish at Canadian bar
NEWYou can now listen to Fox News articles!
Bottoms up?
A British explorer who lost his toes to frostbite has decided to donate the detached digits to a bar in the Yukon Territory — where they'll be used to garnish the establishment's signature (and gruesome) Sourtoe Cocktail.
Nick Griffiths, who hails from Bolton, Greater Manchester, was a participant in the Yukon Arctic Race in February, when extreme temperatures forced the 46-year-old to abandon the race and seek treatment for frostbite at a hospital.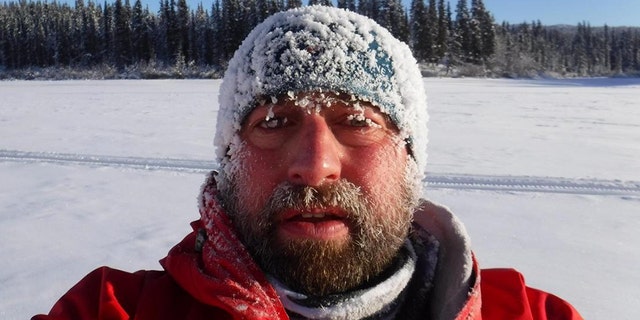 Doctors informed Griffiths they would need to amputate three of his toes — but instead of lamenting the loss, he asked if he might be able to keep his dismembered digits so he could send them off to the Downtown Hotel in Dawson City, Yukon.
AIRLINE PASSENGER HID STASH OF COCAINE IN LIQUOR BOTTLE
"When I was going into the [operating room] I asked the surgeon if I could save my toes and told him what it was for. He found it quite amusing," Griffiths told The Mirror.
"I wrote to the Downtown Hotel to tell them about my toes and what had happened, and they said they'd love to have them."
The hospital granted Griffiths' wishes and gave him back his toes — in three small jars — which Griffiths says he now plans to send off to the Downtown Hotel, if he can figure out how to do so.
"The only problem is I'm not sure you can just send amputated toes through the post," he told the Mirror.
These won't be the Downtown Hotel's first amputated toes, either. The hotel's bar has been serving up its signature Sourtoe Cocktail — basically just a shot of whiskey with a shrunken human toe in it — since 1973.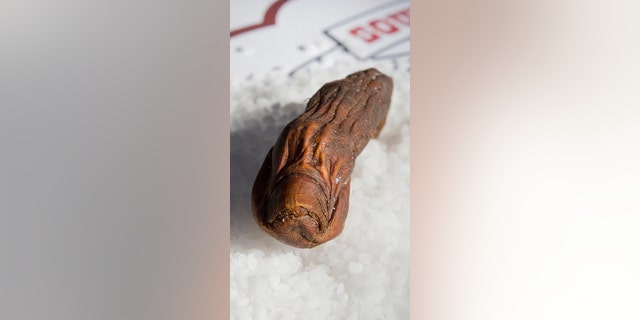 The bar has reportedly collected about 10 dismembered toes in total, and proudly displays the legend behind each on the bar's Wall of Fame. Over the years, the bar claims that over 100,000 patrons have ordered its Sourtoe Cocktail, making them members of the Sourtoe Cocktail Club.
BUDWEISER TEAMING UP WITH JIM BEAM FOR SPECIALTY BEER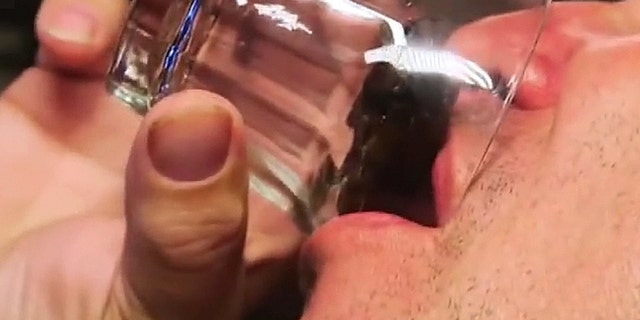 The Downtown Hotel has only a few rules for joining the "club," too: For starters, patrons are not allowed to swallow the toe — which has happened, twice — lest they be charged a $500 fine. And secondly, customers are told "you can drink it fast, you can drink it slow, but your lips must touch the toe."
The bar's first toe, according to The Independent, came from a man named Louie Linken, who lost the toe to frostbite while transporting alcohol from Yukon to Alaska in the 1920s. A man named Captain Dick Stevenson found Linken's toe preserved in a jar of alcohol in 1973, and decided to create the Downtown Hotel's Sourtoe Cocktail on the spot.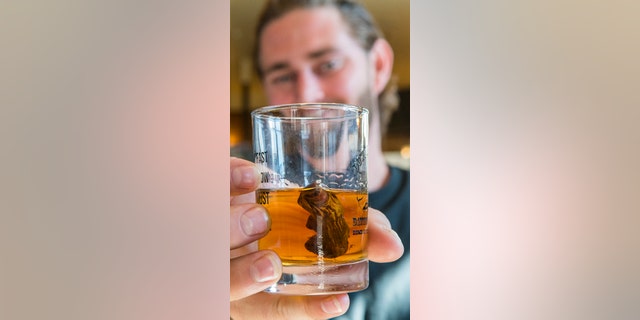 The bar's current "Toe Master," Terry Lee, is now responsible for preserving the bar's current collection of toes, which are said to be sterilized by the drying and storage process, The New York Post reports.
"When the toes arrive we put them in medical fluid," Lee told the Mirror. "Then we drain that and chop off any fat or veins that might be hanging out."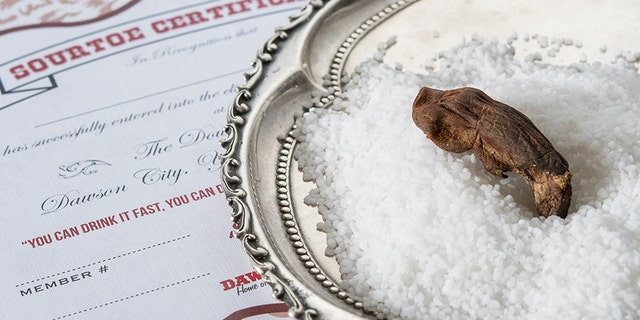 "We then sit them in rock salt for six weeks and they become preserved. We remove the toes from the salt each time we use them and try to rotate them each week," he said.
FOLLOW US ON FACEBOOK FOR MORE FOX LIFESTYLE NEWS
Lee further added that Griffiths' offer of three new toes is "amazing," and said he hopes the Brit has no trouble sending the toes across the pond.
"I hope he'll be able to visit and enjoy his own toe in our Sourtoe Cocktail one day."