'Enemy' food: NYC arena touts other team's cuisine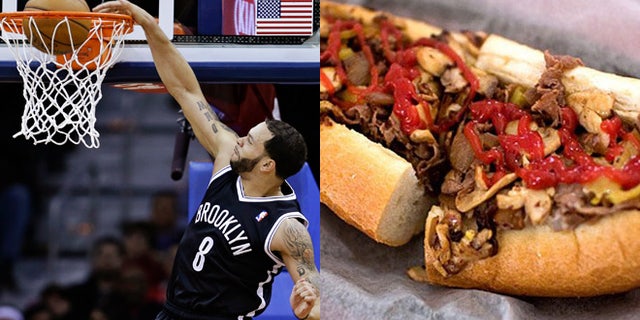 If cheese steak is on the menu, the Philadelphia 76ers must be in town. Tex-Mex? Dallas Mavericks.
The Wall Street Journal reports that a restaurant at Brooklyn's Barclays Center is serving "enemy food." The menu is inspired by whatever team the hometown Nets are playing.
The 40/40 Club and Restaurant started the promotion in January.
Other Barclays Center vendors offer local specialties like the famous Junior's cheesecake.
But Barclays Center vice president of marketing Elisa Padilla says arena officials wanted to provide something different by offering a taste of the opposing team's city.
Some teams come from cities with an easily identifiable cuisine, like Memphis barbecue for the Grizzlies.
Other cities like Washington, D.C. are harder to peg.
The restaurant charges a set price of $60 a person.