America's Best Sports Bars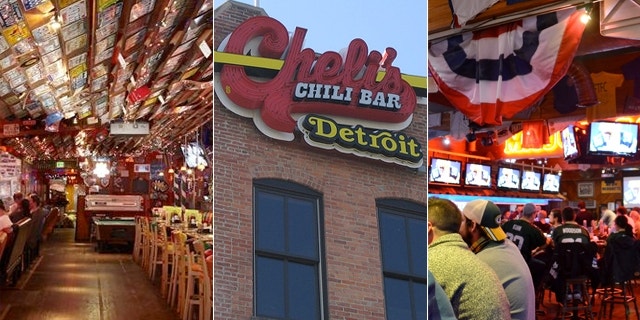 NEWYou can now listen to Fox News articles!
For big sports fans, nothing can truly compare to being at the game. That said, when a sports bar gets it right, it can come as close as possible to replicating the experience — ideally with the added bonus of a more convenient location, less traffic, and cheaper and better food and drinks.
There are any number of criteria on which to evaluate sports bars and compare them against each other. In no particular order, these characteristics are as follows: quality and quantity of TVs, food, drinks, value, location, friendliness of the staff, décor (which for sports bars means unique, nostalgia-inducing memorabilia as opposed to sleek interior design), and clientele.
Does the bar cater to certain team fan bases or to specific sports? Could a deep-pocketed investor open a competitor nearby and do a better job catering to fans? These tenets meld together to create an unquantifiable but readily noticeable factor which, above all else, determines the worthiness of a sports bar: atmosphere.
At the best sports bars, you can go to grab a delicious meal, have a couple of drinks, and catch a game by yourself, leaving a few hours later with a group of new, like-minded friends. Especially if your favorite team wins.
Here are the best of the best:
Barney's Beanery (Westwood, Calif.)
In its review of the best sports bars in Los Angeles, Trip Out Travel extols the virtues of this particular Barney's location: "UCLA college students and buttoned-down businessmen abound in this classic offshoot of the flashier West Hollywood Barney's. Cluttered Chili's-like décor, outdoor seating, and hot waitresses make this a friendly neighborhood choice. The bar also has an air hockey table and video game area if you're feeling the itch to show off your own athletic prowess."
Cheli's Chili Bar (Detroit)
Owned by legendary former Red Wings defenseman Chris Chelios, Cheli's is located in the heart of Detroit, a short walk from Comerica Park and Ford Field. Head to Cheli's to catch the Red Wings game on one of their 36 HDTVs or go before the game and take their shuttle to Joe Louis Arena.
Major Goolsby's (Milwaukee)
Opened in 1970 and located less than a block from the Bradley Center, the home of Marquette basketball and the Milwaukee Bucks, Major Goolsby's is a city institution. With 45 HDTVs, it is especially vibrant on NFL Sundays, but is a great place to catch your favorite team every night of the week. It was recently named the fourth best sports bar in America by Sports Illustrated.
Murphy's Bleachers (Chicago)
Isolated from other bars, on the corner of Waveland and Sheffield, and located directly behind centerfield of Wrigley Field, Murphy's is in a league of its own when it comes to Wrigleyville bars. It features a seemingly neverending array of Cubs and other Chicago teams memorabilia, screens in every direction, a rooftop deck, and food that is much better than it could get away with (try the Polish sausage with an Old Style). It is an absolute must-stop on anyone's Wrigley pilgrimage.
Standings Bar (New York)
In naming Standings best-in-show on his best sports bars in New York City list, Time Out's Chris Schonberger writes, "If only all sports bars were more like Standings, where a refreshing lineup of American microbrews encourages beer drinkers to venture beyond Bud Light. Every inch of the tiny East Village space is lovingly plastered with memorabilia and newspaper clippings, eight HDTVs cover all the action, and audio from the games always takes precedence over music ('Standings hates music,' says owner Gary Gillis)." Seriously, this is an ideal spot for New York sports fans who take their beer seriously, as they offer a bi-weekly rotating tap of 10 microbrews that includes selections like Peak Oraganic Winter Session and Stevens Point Whole Whole Hog Barleywine.
Fadó (Seattle)
This Irish pub, which serves as headquarters for fans of the local MLS squad, the Seattle Sounders, opens as early as 4:30 a.m. to show important international matches from the World Cup, Euro Cup, and English Premiership League. It was recently named the best soccer bar in America by Prost Amerika, narrowly edging out the Globe Pub in Chicago.
Click here to see more of America's Best Sports Bars.
More from TheDailyMeal:
25 Favorite Winter-Weather Drinks
10 Great Winter Beers to Try
Best Eggnog to Buy (and the Worst)
9 Unhealthy Drinks to Avoid at the Supermarket
Worst Drinks to Order at Your Office Holiday Party