Employees at Memphis Waffle House filmed brawling over dirty dishes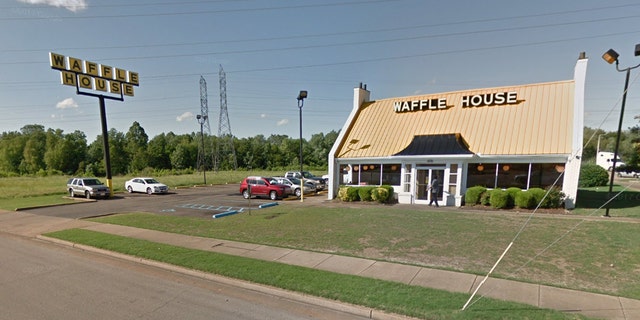 It's official: People really, really hate doing dishes.
Employees at a Memphis Waffle House were filmed fighting behind the counter during Sunday's breakfast rush after one of the workers reportedly told another to start washing dishes, despite her being off the clock, Fox 13 Memphis reported.
WARNING: Clip contains graphic footage and language:
CHICK-FIL-A IN KANSAS BARRING 'PROFESSIONAL CAMPERS' FROM SCORING FREE FOOD
The on-duty employee then pushed the other woman's head, and the two began trading blows behind the counter, police say.
In footage of the brawl, several of the women's co-workers can be seen attempting to pull them apart. One can also be seen ripping a chunk of hair from the other's head before the two are eventually separated.
The video, which was uploaded to Facebook by Waffle House patron Eric Cole on Sunday morning, has since amassed more than 118,000 views.
BROTHERS FILMED BRUTALLY ATTACKING MCDONALD'S WORKER
The Waffle House's manager reportedly confirmed to police that the women were fighting over the dishes issue, although they had stopped by the time the authorities arrived. Police have not confirmed whether charges were filed against either employee.
As for their employment at the restaurant, a representative for Waffle House only said "the manager handled the situation immediately," according to Fox 13.