Dum Dums pays tribute to employee of 48 years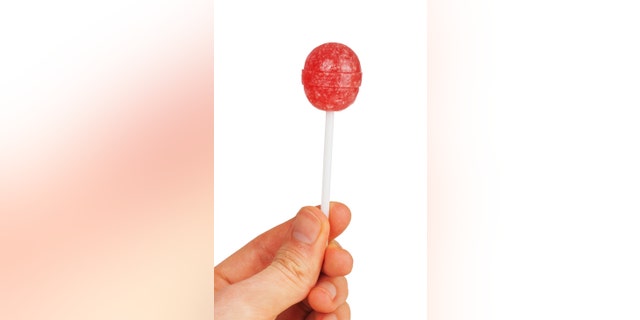 NEWYou can now listen to Fox News articles!
Al Braun started what was to be a 90-day temporary gig at a Bryan, Ohio, candy factory in 1969. It turned into something with a little more staying power.
On Friday, Braun ended his 48-year career with the Spangler Candy Company, maker of Dum Dums and other popular candies. His start was making bubble gum cigarettes, but for the last 25 years he's worked as a Dum Dums bagger operator, overseeing the machine that bags the pops.
13ABC reports the factory pumps out about 12 million pops per production day, for a total of 2.5 billion a year; Braun played a part in the production of more than 50 billion of them.
WCMH reports he pulled up to a reserved spot on Friday, capping off a last week at work that was probably more memorable than most, thanks to an April 17 Facebook post from the company.
"Al has made 50+ billion Dum Dums in over 48 years at the factory, and is retiring Friday, but HE THINKS NO ONE CARES. If you have enjoyed a Dum Dum since 1969, like (and share!) this post or Hashtag #thanksAl." As of Monday morning it's been shared nearly 200,000 times and has almost 150,000 reactions.
WTHR rounds up uses of the hashtag from people telling stories of bringing the suckers (and joy) to kids in places like Rwanda and Guatemala.
It could be the first of many such social media posts: 13ABC reports 20% of the 500-person company has been on the job at least 25 years, and 17 have logged more than 40 years.
The station asks Braun the crucial question: What's your favorite flavor? "Lemon Lime, Blue Raspberry and the mystery flavor," he says. (In other lollipop news, here's how many licks it takes to get to the center of a Tootsie Pop.)
This article originally appeared on Newser: Dum Dums Pays Tribute to 48-Year Employee