Drunk driver tells cops his name is 'Burger King'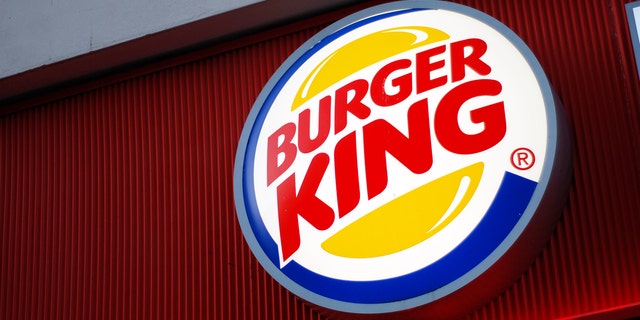 A man in Illinois had a case of mistaken identity when police officers approached him after he crashed his car into a ditch.
Police officers arrived on scene at 12:49 a.m. Friday after being notified of a man driving erratically in the parking lot, almost hitting a pedestrian and then crashing his car. When police approached the Galesburg, IL, man, he claimed his name was "Burger King."
BURGER KING MANAGER FILMED SCREAMING AT CUSTOMER FOR TAKING TOO LONG TO ORDER
According to reports, the 34-year-old Bradley S. Galloway told officers his name was "Burger King," and he smelled like alcohol. Officers noted Galloway's eyes were bloodshot and glassy, WGIL reported.
Galloway failed to cooperate with officers or medical personnel, and refused medical assitance. During an inspection by the EMTs, Galloway made racial slurs towards the paramedics multiple times.
The man then refused to stand up by himself and required police to carry him into the police station.
Galloway continued to make "several unusual comments, including 'Donald Trump is coming to beat up'" the officers, The Register-Mail reported.
Eventually, he was transported to the hospital, where he implied that a doctor was coming to give him a million dollars. When he was transferred back to the county jail, Galloway told officers, "You all believe in Satan. You all worship Satan. You all driving me to Satan's town," WGIL reported.
FOLLOW US ON FACEBOOK FOR MORE FOX LIFESTYLE NEWS
The man faces charges including driving under the influence, resisting arrest, reckless driving, failing to reduce speed to avoid and accident and operating an uninsured vehicle.
Witnesses alleged earlier that they tried to take his keys away from him when Galloway left the Showgirls bar, but were unable to.