Drake's cakes are back on store shelves next week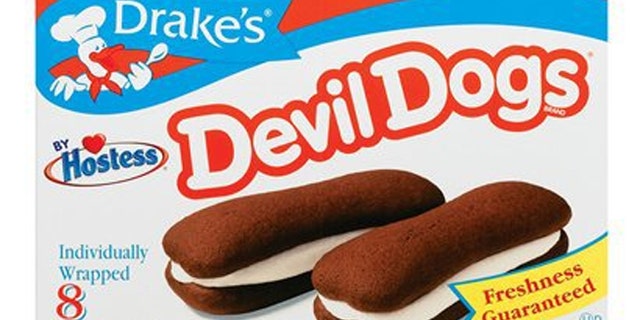 Good news for those who've missed Ring Dings, Devil Dogs, Yodels and other Drake's cakes since the bankruptcy and breakup of Hostess. They're coming back.
McKee Foods Corp., which acquired Drake's from Hostess Brands after the company went out of business last year, announced Thursday it will start shipping Monday Drake's most popular treats -- Devil Dogs, Coffee Cakes, Ring Dings and Yodels -- to grocery and convenience stores in the Northeast.
"The launch of these top four varieties is just the beginning for Drake's," Chris McKee, executive vice president of marketing and sales for the bakery said in a release. "Our first mission is to get the most popular and familiar tastes back into the pantries and lunch boxes of Drake's loyal fans."
As an extra bonus, starting Wednesday, Sept. 25, a product locator will be available at drakescake.com for those wondering where get their hands on the cakes.
Twinkies have been back in stores since July after Apollo Global Management and Metropoulos & Co. purchased Twinkies and other snack brands from Hostess. The reintroduction of Drake's cakes by McKee, which also owns Little Debbie, is seen as a welcome move by fans.
"Please sell in Georgia! I grew up in NJ and NY on Yankee Doodles and Devil Dogs!!" wrote one one person on the Drake's Cake Facebok page. Annother posted: "Anticipation...what more can I say?"