Best coffee shops near college campuses
Throwing it back to the old-school SATs seems fit for a college-focused article: Lithium is to batteries, as _____ is to college students. The obvious answer is, of course, coffee.
Coffee might as well be part of the blood pumping through students' veins. It's a delicious and naturally low-calorie jolt of caffeine for which we're ever so grateful. There's a moment in every college student's career that causes a dependence on coffee (and if you haven't had yours yet, it's coming). Whether you're up late finishing that 10-page paper due tomorrow, waking up at 6 a.m. to squeeze in a workout before class, or simply catching up with friends, you're likely in need of a cup of coffee.
Coffee is a driving force in the collegiate life; nearly every college offers a chain's brew on campus or nearby. But we decided to look past the convenience of the trusty chains and find the best coffee shops near college campuses.
According to survey data from the NPD group, which tracks trends in Americans' food and drink intake, 18- to 24-year-olds are drinking more coffee than caffeinated sodas. In 2002, about 25 percent of members in that age bracket reported drinking coffee within a two-week period. By 2012, the same data was tracked, but had risen to 39 percent.
So with this in mind, we compiled a list of the best coffee shops near 50 of the nation's top colleges and universities. We took into consideration a variety of criteria: the price of a small brewed coffee (because we have to pinch our pennies while spending hours at the coffee shop studying); its proximity to campus; its Wi-Fi capabilities; whether it's known as "study central" or "grab-and-go;" its date-night quality (for those awkward first dates); steep prices; late hours; and campus cash options. We think the shops on this list properly encompass what both the coffee-crazy or java-juvenile college student would look for in a coffee shop.
So as the school year starts, venture out further than the convenient coffee chain on campus (though many of the spots on this list are located right on campus, too). There are so many wonderful coffee shops out there, but these ones stood out to us and to students who attend the universities.
1. Best Shop Near Baylor University: Common Grounds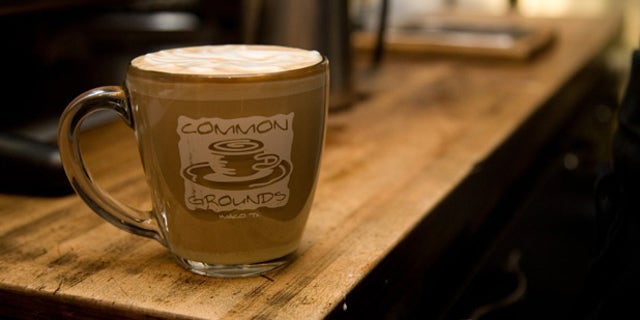 Energy Boosts: Open daily until midnight; free Wi-Fi; outdoor seating; study central; proximity to campus
Caffeine Headaches: Gets crowded; steep prices
Common Grounds at Baylor is a Waco staple. Students and locals alike join at this coffee shop to attend events, study, and, most important, enjoy quality coffee. The large inside has three cozy rooms with couches, chairs, and tables, and the outside porches also have space to enjoy a nice day. The outdoor area also serves as a stage for frequent concerts. It's the perfect college hangout and a great coffeehouse venue set to encompass the qualities of the neighboring Christian university.
2. Best Shop Near Columbia University: Joe the Art of Coffee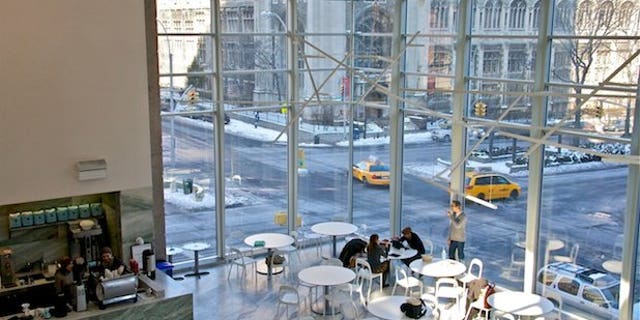 Energy Boosts: Free Wi-Fi; on campus; huge windows; study central
Caffeine Headaches: Crowded; big bucks; scarce outlets
Joe the Art of Coffee gets recognition from publications like The New York Times as one of the best coffee bars in New York City (and The Daily Meal). With a location on Columbia's campus, the coffee shop is creating a fan base with a younger, caffeine-hungry crowd. Located in the NWC Building and with views of Riverside Church, the single origin drip bar is the perfect spot for a coffee in between classes or to post up and study for the afternoon. For a change from the usual coffee chains near campus, definitely check out Joe the Art of Coffee for an on-campus quick fix.
3. Best Shop Near University of Florida: Bay Islands Coffee Co.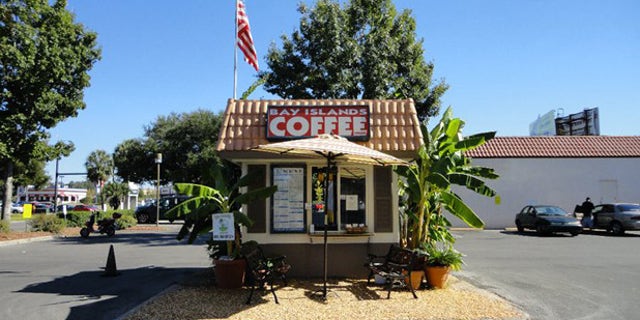 Energy Boosts: Price of small coffee is $1.41
Caffeine Headaches: No Wi-Fi
"Being Better Than Starbucks since 1997!" That's the tagline of Bay Islands Coffee Co. Just a short distance from University of Florida's campus, the coffee shop is definitely a grab-and-go kind of place: it's a coffee stand with two benches in the middle of a parking lot. You can drive through or walk up, but it doesn't matter how you acquire it. It will be delicious each time. It's right near Chili's; you may not see it at first, but this coffee shop has become of landmark importance to locals and students.
4. Best Shop Near By Georgetown University: Uncommon Grounds at The Corp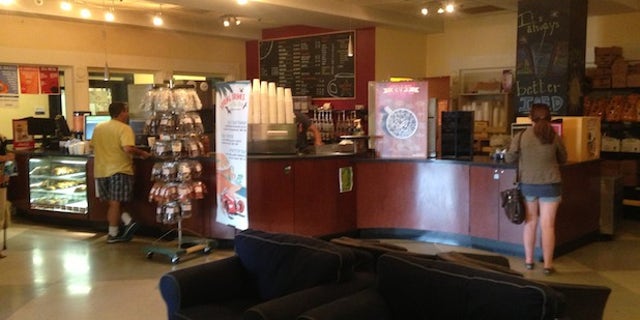 Energy Boosts: On campus; free Wi-Fi; comfortable seating
Caffeine Headaches: Gets crowded
Uncommon Grounds opened in 1995 in the Leavey Center as part of the Corp. The "Students Serving Students" motto is exemplified in this independent coffeehouse, with great music (including live performances), poetry readings, open-mic nights, and exhibitions of student artwork. This shop is truly for the students and is the perfect on-campus coffee location, making the decision to support an independent coffee shop over a large chain an easy one.
5. Best Shop Near Harvard University: Crema Café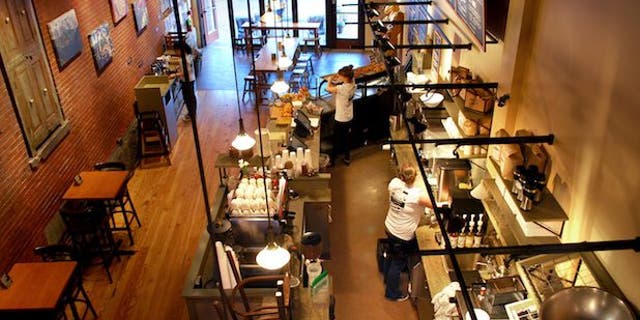 Energy Boosts: Small 8-ounce coffee is $1.60; community tables; local emphasis
Caffeine Headaches: Can be noisy; no Wi-Fi; crowded
The idea for Crema Café came from an unsatisfying cup of coffee in Paris during a study abroad trip. Two University of Michigan students moved back to Boston and decided to open something they thought was missing in Harvard Square: an independent, neighborhood café where people could come together and enjoy hand-crafted beverages. The house roaster is George Howell Coffee Co., based in Acton, Mass. The café gets to visit the local roaster to learn, taste, and talk with Howell, himself. The coffee shop also offers other roasters from across the country, like Café Grumpy, based in New York, and Counter Culture, based in Durham, N.C. Everything in the café is made in-house.
6. Best Shop Near Johns Hopkins University: Café Alkimia at Gilman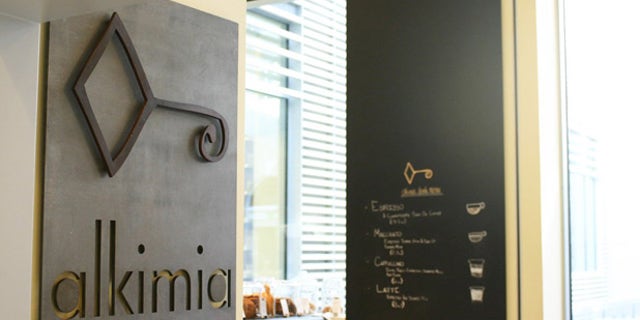 Energy Boosts: Student discount; speedy Wi-Fi; small coffee is $1.74
Caffeine Headaches: Open Monday through Friday only
Café Alkimia is a coffee shop in the recently renovated Gilman Hall. The spot, established in 2011, is affiliated with the popular lunch spot Café Azafran, but focuses mostly on coffee and quick bites. The cafés use Counter Culture Coffee, and owner Irena Stein and her team pride themselves on serving food, espresso, and coffee from the highest quality beans. With daily creations like meringues and coffee-glazed gingerbread cake to accompany signature, blended drinks, this is the perfect spot for a caffeine and sugar jolt.
7. Best Shop Near University of Kansas: Henry's Coffee Shop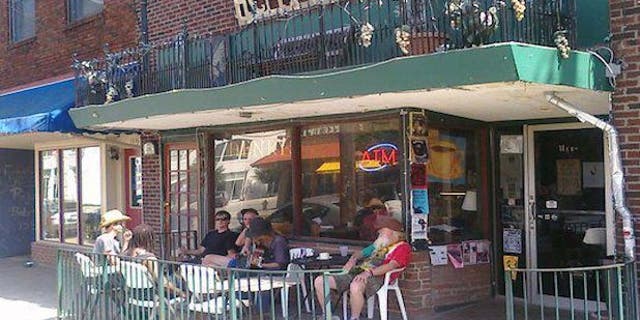 Energy Boosts: Outdoor seating; quiet space; study central; fireplace; great for dates; coffee to stay is $2, includes one refill
Caffeine Headaches: Crowded
Henry's is really the best of both worlds. It's the perfect place to grab a cup of coffee after a long day of classes. Then later, you can drink your student woes away as the upstairs floor turns into a bar. The café serves PT's Coffee Roasting Company beans, a roaster based out of Topeka, Kan. The baristas get high praise as the best baristas in Lawrence. From sorority girls to middle-aged professors, this is a watering hole for a variety of those involved with KU, aided by its short distance from campus.
8. Best Shop Near Lehigh University: The Wise Bean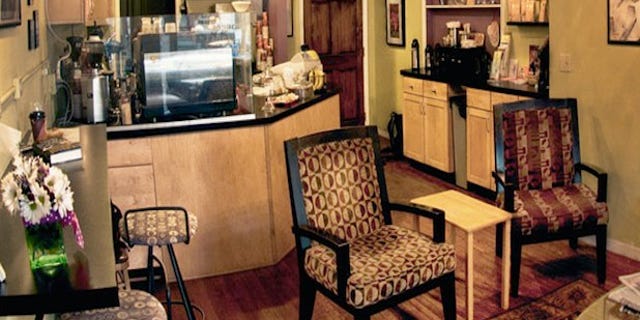 Energy Boosts: Free Wi-Fi; outdoor seating
Caffeine Headaches: Gets crowded; steep prices
The Wise Bean serves as a retreat from everyday stresses and allows patrons to engage in the local community outside of Lehigh's campus. Whether you're grabbing a coffee to go or using the Wi-Fi and enjoying the changing art selections on the walls, The Wise Bean is a neighborhood spot that encompasses everything that makes a coffee house special: fresh coffee that's never more than 10 days post-roasting date, products from local bakeries, and lots of seating. If you're feeling a bit homesick and a bit over the Starbucks on campus, come to this family-owned joint with a living room feel for a cup of coffee and some studying.
9. Best Shop Near Louisiana State University: Highland Coffees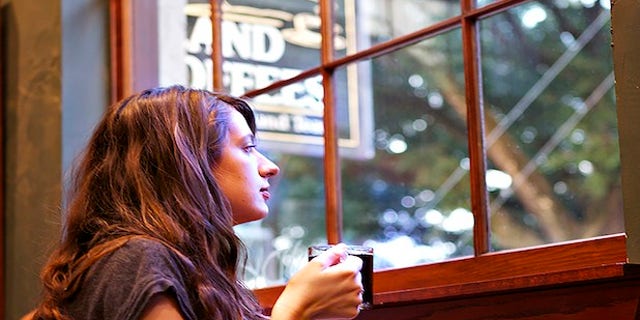 Energy Boosts: Open daily till 11 p.m.; free Wi-Fi; outdoor seating; accepts LSU Tiger Cash
Caffeine Headaches: Gets crowded
Highland Coffees has committed the past 25 years to providing Baton Rouge with the freshest coffee roasts possible. The café at the gates of LSU has an abundance of seating inside, both stand-alone chairs and ones at tables. The shop offers a variety of coffee drinks, as well as pastries and breads. It's a cozy place to spend studying near LSU's campus, and the fair prices will bring you back time after time.
10. Best Shop Near Ohio University: Donkey Coffee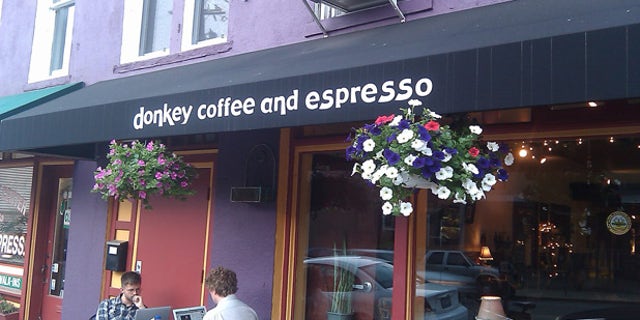 Energy Boosts: Long hours; outdoor seating; free Wi-Fi; price of regular coffee is $2
Caffeine Headaches: Gets crowded; steep prices (for fancier drinks)
Donkey Coffee has plenty of space but still manages to keep a cozy vibe. Its fundamental mission is to provide fair trade coffee, exceptional hospitality, live music, and art through the shop. It serves as a home to a variety of people, from OU students to Athenians, and has raked in local awards like "Best Coffee in Athens" (which it has won for the past 10 years) by Athens News Readers Poll. It caters to its customers by serving as a home to poetry readings on Wednesdays, live music on Thursdays, and 24 hour-study sessions during finals week. Customers love the coffee, too, which is one of the many reasons it's not hard to camp out here for hours at a time.
See all 50 coffee shops at The Daily Meal
More from The Daily Meal
America's 25 Best College Bars