Favorite celebrity cookbooks
Every so often, a celebrity will publish a cookbook that makes a best-seller list or two. Whether these home chefs double as actors, singers, or any other type of high-profile personality, food is a priority in their lives. In each cookbook that a celebrity writes, their relationship with food is often an integral part of the story — these cookbooks are partly stories about how to make their favorite recipes, but they're also about the celebrities themselves, and the influence of food in their lives.
Some cookbooks follow a special diet, like Gwyneth Paltrow's "elimination-diet" plan in It's All Good, where she explains the ideas behind the clean food movement, as well as shares her most-loved recipes with readers. Alicia Silverstone follows a similar cue by selling the benefits of veganism, of which she has become an iconic figure since publishing The Kind Diet.
The increasing number of health-conscious cookbooks is a sign of the times. As obesity has increasingly become an issue, some celebrity authors are making an effort to spread a message of health awareness while offering engaging new ideas to eat foods that benefit the body — and sometimes mind — without compromising on taste.
Other cookbooks take the more conventional route of following a national cuisine, like Stanley Tucci's The Tucci Cookbook and Tony Danza's Don't Fill Up on the Antipasto, which both explore Italian cooking alongside their family rituals of cooking and eating together. Both celebrity families have deep roots in Italian traditions and food is a key element to their relationships, memories, and legacies for future generations.
The range of cookbooks written by celebrities has made it possible for cooks and readers to incorporate these editions into various diets and food libraries. Readers will likely have at least one of three motivations to read a celebrity's cookbook: They already love the celebrity behind it, they want to learn how to make new dishes, or they aspire to adopt a new lifestyle diet.
Whether you'd like to shift your diet into high-gear, want to know how to incorporate healthier foods into it, or whether you simply want to learn how to cook a wider variety of cuisines, a celebrity will certainly have a cookbook that will help you along the way.
1. 'It's All Good: Delicious, Easy Recipes That Will Make You Look Good and Feel Great' by Gwyneth Paltrow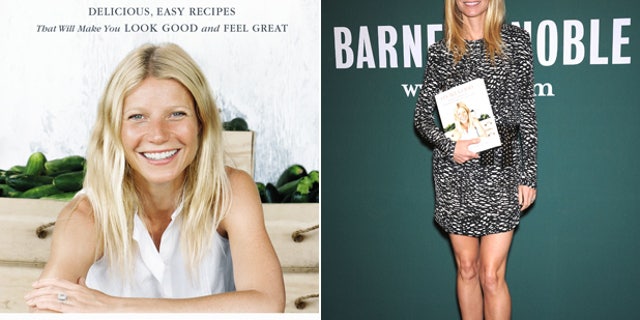 To follow her home-style cookbook My Father's Daughter, Gwyneth Paltrow teamed up with co-author Julia Turshen, a food writer and chef, to write It's All Good. The book focuses on elimination diet-friendly recipes. She says in her book, "I decided that we needed to create this book, not only for my family, but also for anyone out there who struggles with finding truly delicious food to feed their family when health issues need to be addressed." Low-carb, gluten-free, and dairy-free recipes are catered to the whole family while keeping taste and quality in mind.
The simple meals are ideal for those who want to follow Paltrow's lead in favoring a Clean diet, but it's definitely not for everyone. Sample recipes include salmon with Sriracha sauce, lime, turkey meatballs, and flourless fruit crumble.
2. 'The Kind Diet: A Simple Guide to Feeling Great, Losing Weight, and Saving the Planet' by Alicia Silverstone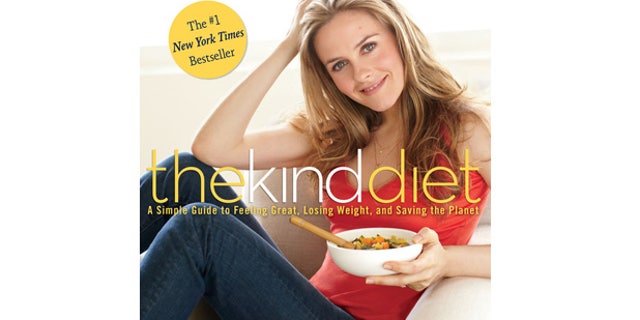 Alicia Silverstone's vegan cookbook, The Kind Diet, opens with an introduction by Dr. Neal Barnard, who extols the benefits of veganism. He argues that eating a plant-based diet will greatly improve your life as a whole, promising benefits like beautifying your skin and significantly decreasing your risk of cancer. Although these are big promises to keep, the cookbook presents vegan recipes in a non-drastic way by dividing the recipes into vegan-diet "flirts" to "superheroes."
The Radicchio Pizza with Truffle Oil recipe uses a whole-grain crust and forgoes cheese to instead focus on the vegetables, while the recipe for Chocolate Peanut Butter Cups calls for vegan butter, graham crackers, and carob chips instead of butter and chocolate.
3. 'Very Fond of Food: A Year in Recipes' by Sophie Dahl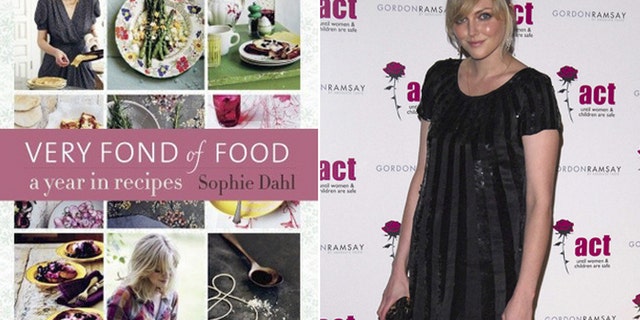 Sophie Dahl, an author and former fashion model, wrote Very Fond of Food with health-conscious eaters in mind. Her recipe lexicon is low in meat dishes and generous in fresh vegetarian options, and also provides healthy choices like favoring natural sweeteners. She divides her 100 recipes seasonally and according to meal time, delivering autumn breakfast recipes like Tapioca with Stewed Apples and Apricots, and winter breakfasts like Porridge with Poached Plums.
The cookbook also features beautiful food photography, and shows Dahl's whimsical side, which can be partially attributed to her being Roald Dahl's granddaughter.
4. 'The Tucci Cookbook' by Stanley Tucci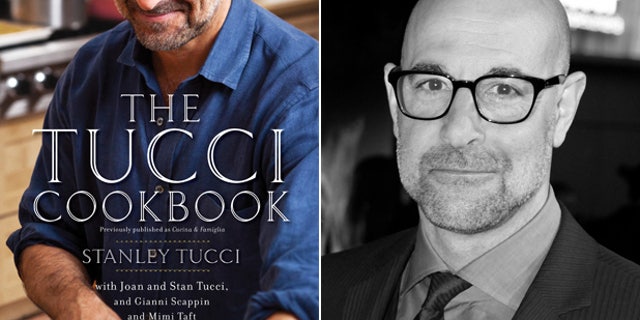 Stanley Tucci grew up in a lively Italian household that treated food as another member of the clan. The Tucci Cookbook was born out of his commitment to keep his family's recipes alive. While Tucci shares recipes from his family's Southern Italian heritage, he also shares meals that he has learned to make from Northern Italian chef Gianni Scappin. The classic Italian recipes stay close to their roots, and Tucci delivers the variety that's paramount to a successful cookbook.
Tucci explains that he likes to greet his guests with wine and appetizers already served so that his guests can feel instantly welcomed into his home. Recipes include marinated olives, bruschetta, and grilled mozzarella cheese — and that's only the beginning.
5. 'I Like You: Hospitality Under the Influence' by Amy Sedaris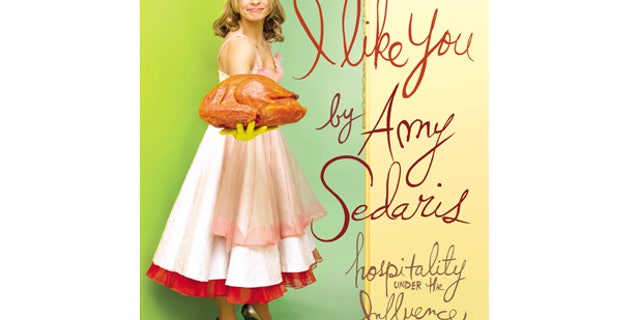 Amy Sedaris crafted her hospitality how-to book, I Like You, with her usual humor, but also with helpful insight into planning a great night. Along with her tips like "never arrive 15 minutes early," she also shares favorite recipes like Aunt Kathy's Cheesecake and Sarah Thyre's Oxtail Ragout. She includes some recipes for comedic effect, too, like "the best root beer float": take two scoops of vanilla ice cream and put in your favorite glass, then pour "as much root beer as you can on top." I Like You is a half-serious hospitality guide that shares a glimpse into Sedaris' culinary side.
See all 10 celebrity cookbooks at The Daily Meal
More from The Daily Meal
10 Cookbooks Everybody Should Have
You Won't Believe These 10 Celebrities Own Restaurant Chains
15 Celebrities' Fast-Food Favorites
16 Inspiring Celebrity Kitchens