Drake buys $50,000 of groceries for Miami supermarket shoppers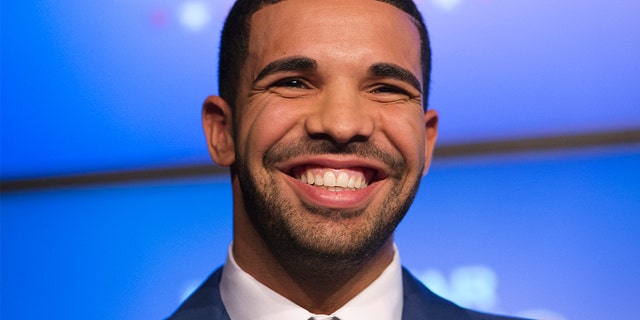 NEWYou can now listen to Fox News articles!
It's no secret that grocery bills can add up, making one platinum-selling rapper's generosity all the more sweet.
On Feb. 6, Drake surprised shoppers at Sabor Tropical Supermarket in Miami when he rolled into the store around 4 p.m. and announced via megaphone that he'd be footing the bill for all of their purchases, E! News reports. According to the outlet, the Grammy winner dropped over $50,000 as the 60 lucky customers filled their carts.
BUFFALO WILD WINGS TO OFFER 'WING BLING' IN HONOR OF THE OLYMPICS
"No one knew he was coming at all, we just came to do groceries. Cameras were being set up so we were all wondering what was to happen," shopper Guille Deza told the outlet. During the fortunate event, Deza added that rumor spread through the store that Drizzy initiated the act of kindness as part of the forthcoming music video for his new song "God's Plan."
Adding that the star was "extremely nice," taking photos and shaking hands with the customers, Deza said that Drake also helped people find items and encouraged them to fill up their carts. From Instagram to Twitter, shoppers sounded off on their thanks for the treat.
'HANGRY' IS OFFICIALLY A WORD IN THE OXFORD ENGLISH DICTIONARY
Earlier in the week, he surprised a University of Miami student with a $50,000 scholarship and donated $25,000 to Miami Senior High School, CBS News reports.
"Last 3 days were the best I have had in a very long time...there's nothing like seeing people experience a joyful moment when you can tell they need it the most," the star mused on Instagram, in a thoughtful-looking photo of himself he shared to Instagram on Feb. 8.
Looks like the star has a plan, indeed.
FOLLOW US ON FACEBOOK FOR MORE FOX LIFESTYLE NEWS