Does Patangonia beer inspire you to take a hike ?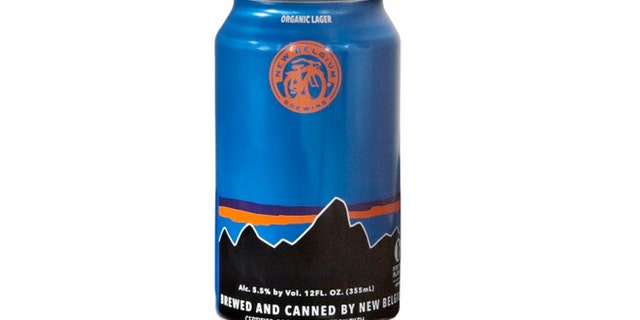 NEWYou can now listen to Fox News articles!
There's nothing like a cold beer after a long hike, but after reaching the summit, would you reach for a Patagonia beer? Yeah, that same company known for its outdoor sports clothing is getting into the beer business.
To celebrate the company's 40th anniversary this year, Patagonia has teamed up with New Belgium Brewing for a limited-edition organic lager called California Route. The beer is named after the California Route on Patagonia's Mount Fitz Roy, first climbed in 1968 by Patagonia founder Yvon Chouinard, according to the release.
Described as "an aromatic blast of citrusy Cascade hops and a heavy dose of noble hallertrau," the larger has a Munich-specialty malt that gives it "hints of freshly baked bread."
"New Belgium has long admired Patagonia and it is an honor they thought of us for this collaboration," said Bryan Simpson, New Belgium's media relations director, in a statement Tuesday.
The beer is limited--only available this month at select Patagonia stores including those in Seattle, Portland, Chicago, Boulder, Denver, Boston, NYC, and in Santa Monica.
Tell us, would this beer inspire you to climb a mountain?