Beer-infused cigars make dreams come true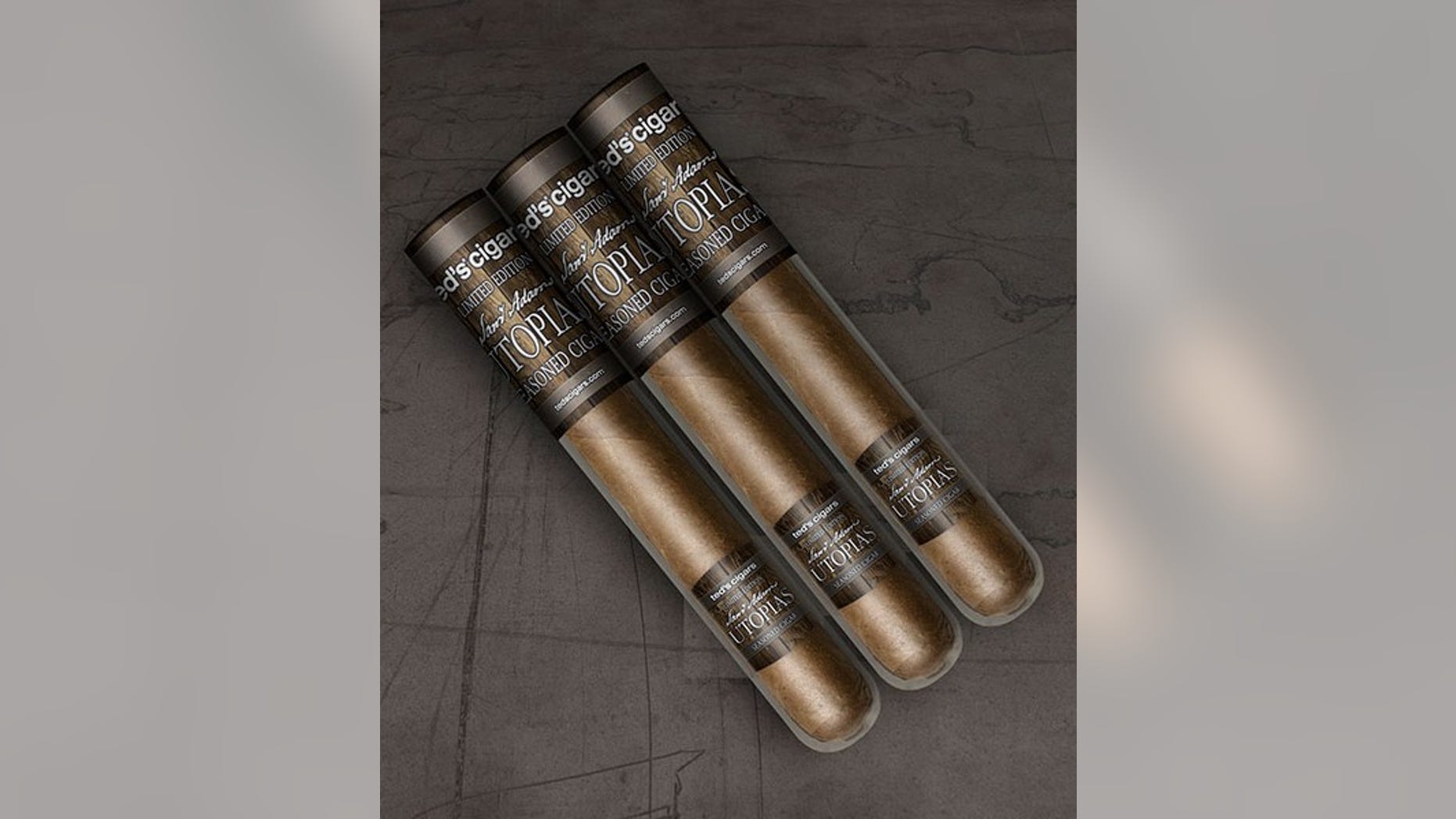 Ever wanted to smoke your beer and drink it too? Sam Adams is partnering with Ted's Cigars to create a sweet and spicy beer infused cigar.
"Aficionados of both cigars and beer know that subtle flavors and delicate touches can elevate the drinking or smoking experience tenfold," announced Ted Jackson, president of Ted's Cigars. "It's exciting for us to work with such an innovative brewery to create these one-of-a-kind cigars."
Sam Adams' limited release Utopia brew, a non-carbonated beverage with vanilla and maple flavors, will lend its signature flavor to the cigar. Only 15,000 bottles of Utopia will be released during the 2013 season. At $199 a bottle, it may be more economical to sample the beverage by smoking it.
Ted's Cigars, a major wholesale and online distributor of cigars, carries several booze-infused blends on its roster including Maker's Mark bourbon and Patron Anjeo tequila. The new Sam Adams cigars are hand rolled in the Dominican Republic, then shipped to Ted Cigars' Louisville headquarters to receive their custom ale infusion.
Some might find this culinary combo unusual but Jackson thinks the new mix will be a delectable fit. "Cigars and craft beer, particularly a complex brew like Utopias, have more in common than most people would imagine and complement each other quite well."