David Duncan's Twomey helping to spark a revival in merlot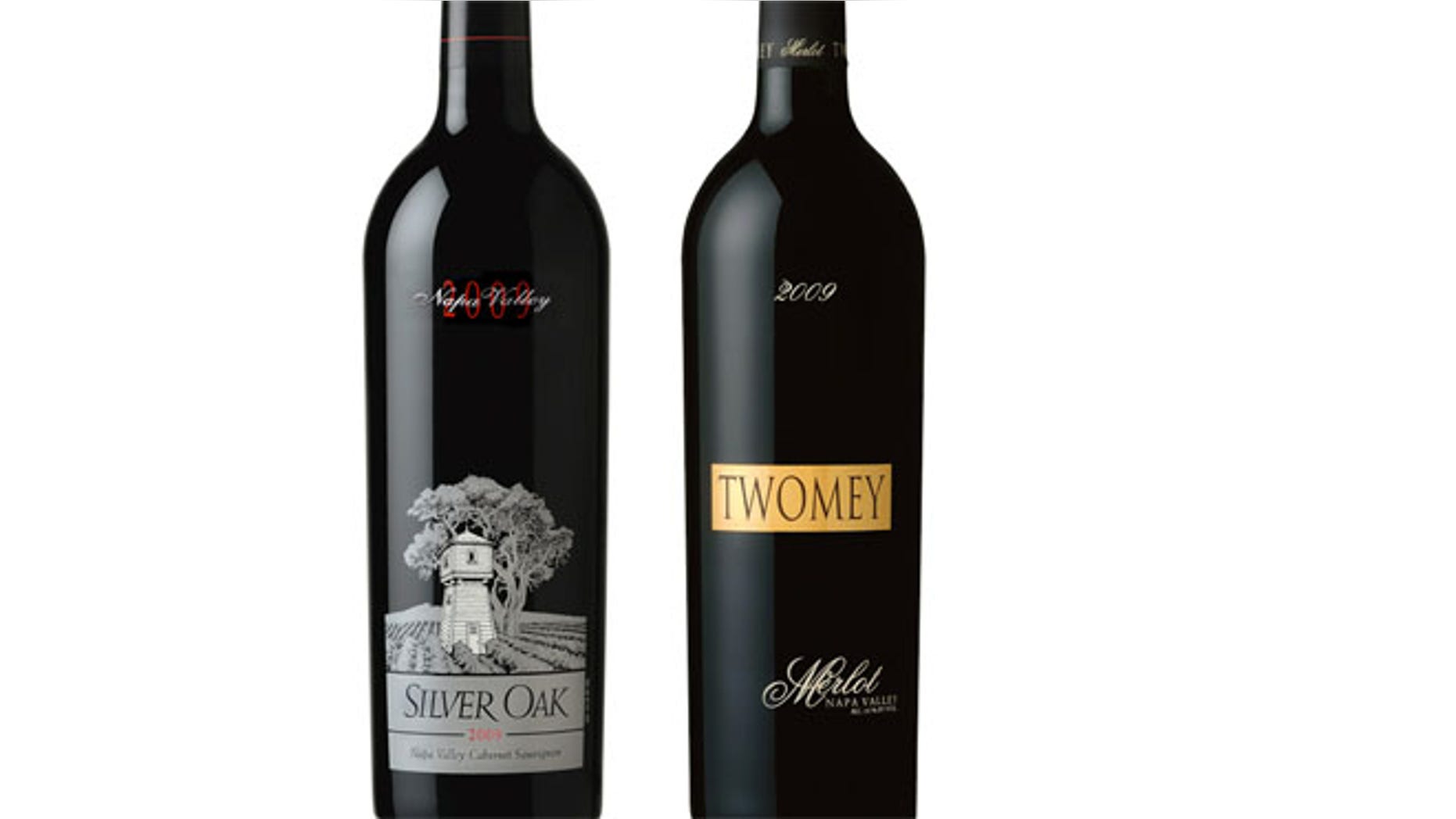 I have a friend who builds big beautiful residential wine cellars and I once asked him, "What's the one bottle that you see in every cellar?"
He said, "A Silver Oak cab."
No surprise. The winery has become ubiquitous with great cabernet sauvignon.
Silver Oak makes cabernet in two different locations: in Napa Valley and about an hour north in Alexander Valley and it sells about 100,000 cases in total each year.
Now to be clear, the Alexander Valley cab, which many will argue is the one of the original "cult" cabernets, retails around $70 a bottle and is 100 percent cabernet, whereas the Napa Valley wine is around $110 and is 84 percent cabernet, 8 percent merlot, and around 4 percent cabernet franc and petit verdot.
Since I am typically a blend girl, I would always reach for the Napa Valley wine.
But a few weeks ago CEO David Duncan came in and shared two newly released bottles with us.
The first was the 2010 Silver Oak Alexander Valley and I had the pleasure of tasting it the other night. (I know, I jumped the gun.  I could have held it for another 15 years.) I gave it some time to breath before I dove in.  It had that deep garnet color and I could smell the blueberries and tobacco and could taste that American Oak. All I needed was a big juicy steak to go with it.
That makes sense because Silver Oak was recently named the best-selling wine in steak houses by Food & Wine Magazine and Wine & Spirits magazine ranked it one of the top five cabs sold in restaurants around the country.
Duncan's dad Ray started Silver Oak in 1972, but Duncan has since taken the reigns and used innovation to raise the iconic status of the cabernet winery. Amid doing all that, he also launched Twomey (pronounced like "2-me"), named after his grandmother, to take a shot at other varietals, pinot noir, sauvignon blanc (which I had one night this summer and loved it. Can still taste the green apples) and  -- wait for it – merlot.
Duncan also brought the newly released 2010 Twomey Merlot.
Now, you say merlot and people point to that infamous line from the movie "Sideways"
But I recently went back and rewatched it to remind myself of the so-called awful merlot comment, and was flabbergasted.  There was none. The guys in the movie happen to be in Sonoma, which by the way is pinot noir country, and they are in search of  -- you guessed it -- a great pinot noir.  So when Paul Giamatti, who plays an angry oenophile, screams, "If anyone orders merlot, I'm leaving. I am not drinking any (expletive) merlot!" the world went bananas and presumed he meant there was something wrong with merlot.
He was just on a road trip looking for good pinot.
Well, thankfully wine drinkers have since come to their senses. One of my death row Italian wines is the Tenuta dell'Ornellaia Masseto, 100 percent merlot.  But wine snobs don't want to hear that, especially since it can run you $500 a bottle.
So thankfully merlot is back, and with force at Twomey.  Duncan recently nabbed Jean Claude Berrouet, the famed Chateau Petrus merlot winemaker, to work exclusively on theirs.
Duncan is an force in the wine world.  He continues to keep his name in the forefront, using new technologies and social media to keep the Silver Oak, and now Twomey, names on top.
But here's the best part.  He's in a rock band made up of vintners called the Silverado Pickups.  They've even opened up for Tim McGraw and played at the Bottle Rock Napa Valley music festival.
After the Napa Valley earthquake, Duncan tweeted out a picture of broken bottles –part of the hundreds that he said were broken in the quake.
Now, the wine community is helping those in need.  If you want to help Napa Valley after the earthquake, you can donate to the Napa Valley Community Disaster Relief Fund.
Or you can just go out and buy their wines, and try new stuff.  Sure #lifeisacabernet, I agree.  But open your mind and try a merlot again.  You'll be so happy you did.
Cent' Anni.