Dad gets imaginative with kids' sandwich bags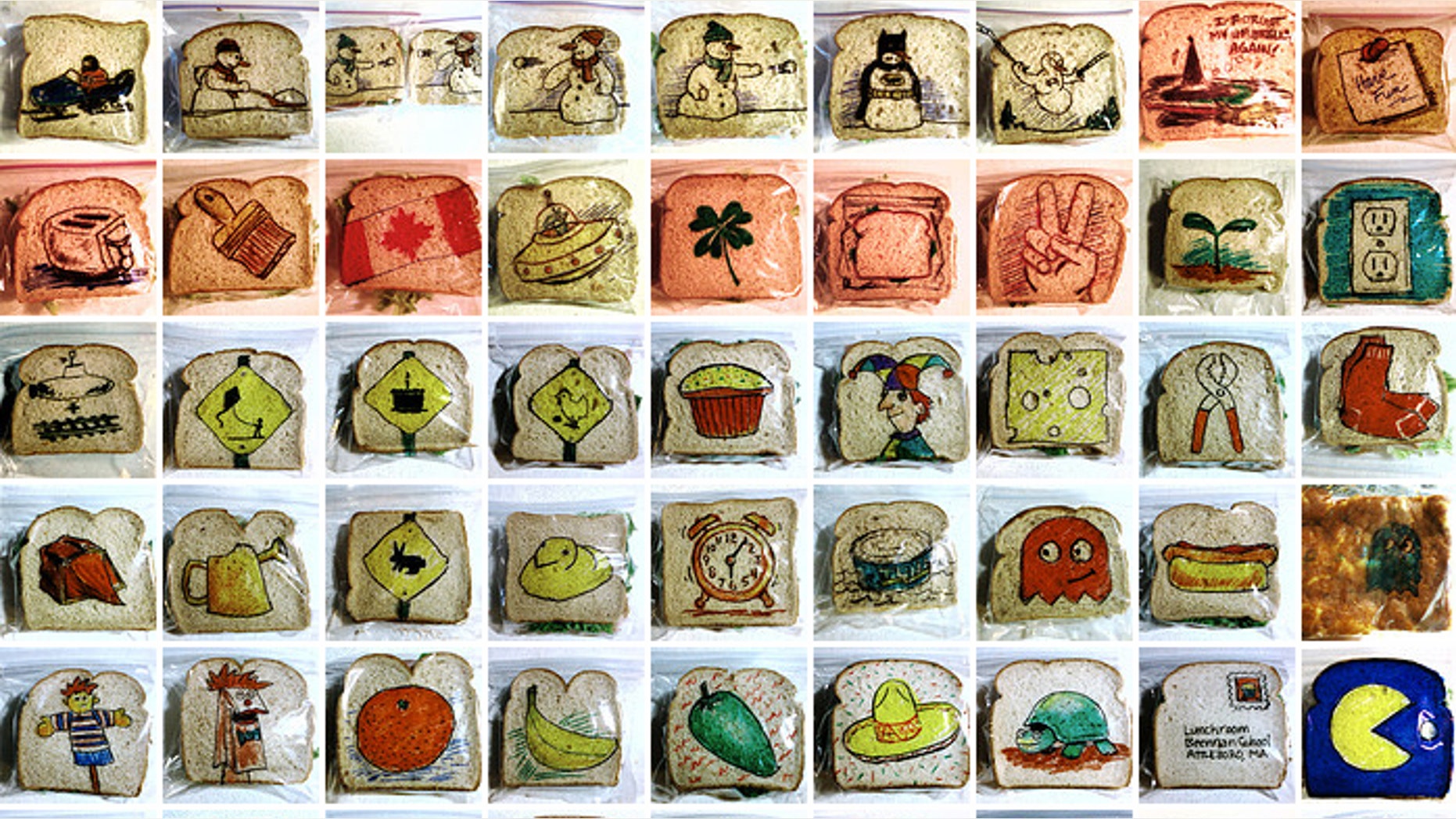 Every parents knows that making school lunches can be a major drag.
But for graphic designer David LaFerriere, packing his kids' lunch involves more than just spreading some peanut butter and jelly on white bread. The Massachusetts father-of-two has been drawing illustrations on his children's sandwich bags since 2008.
He has photographed almost every single one, totally over 1,100 sandwich bags. He keeps a catalog of his illustrations on a Flickr site, which lets viewers explore his disposable works of art.
His work was recently featured on the blog, The Weekly Flickr, a program that goes behind the lens of some of Flickr's most popular photographers. He explains that he never had any expectation of receiving such a high level of attention for his Flickr page, which now boasts over 1 million views.
"I'm not the only parent that's ever done it," LaFerriere tells The Weekly Flickr in a thick Boston accent.
"It's just really cool knowing that there are other parents that love their kids and they love them enough to leave a little note, a little whatever it may be that brightens their day when they get to their lunch."
He says his kids love the bags, but whether the illustrations actually get them to eat, well, he's not saying.