Cricket burgers and tacos a surprise hit in NYC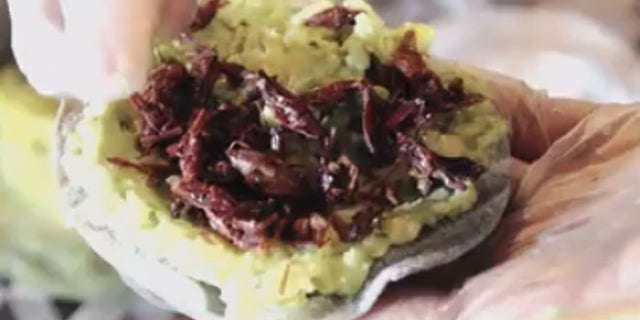 Normally, bugs in a restaurant kitchen generate calls to the Health Department. But at Antojeria la Popular, a regional Mexican restaurant in Soho, six-legged critters get growing crowds of customers to whip out their cellphones and take pictures of dinner. They want Instagram shots that show them enjoying New York's burgeoning food craze: the Grass-Whopper, a burger-style treat made with pan-fried crickets.
"It's ridiculous," gushes the restaurant's director of operations, Marco Shalma. "People are coming from everywhere to try it!"
When the creepy-sounding sandwich was introduced last week, the restaurant sold about 20 a day, according to Shalma. Now, he says, as many as 100 per day are moving from the kitchen to some of New York's more adventurous palates.
"I'm surprised," he says. "People come here specifically to try the burger. We've definitely been busier since it was introduced."
But Shalma shouldn't be too surprised by what he calls "people's willingness to get out of their comfort zones." No fewer than two bug-centric cookbooks came out this year — including one that promises "40 ways to cook crickets, grasshoppers, ants, water bugs, spiders, centipedes and their kin" — and more are on the way in 2014.
Click here for more from the NYPost.
Have a look at Zagat's James Mulcahy, who went to see how they put together their cricket taco.